Parent & Family Orientation Information Sessions
Posted: September 11, 2017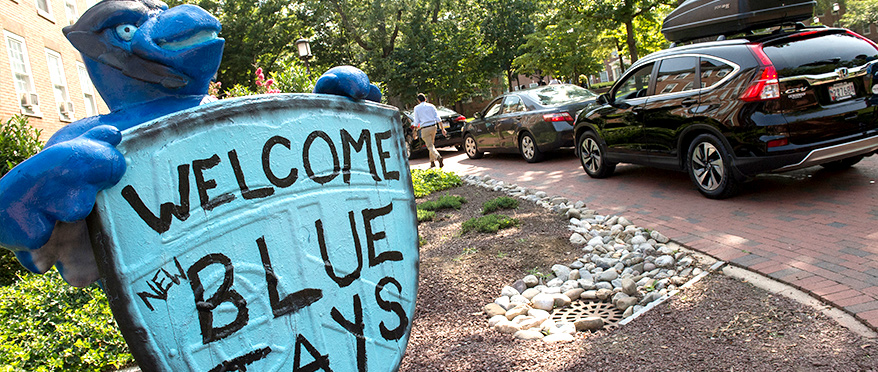 Thank you for your interest in learning about the university experience, campus resources, and all JHU has to offer your student. Since many of the Family Orientation Information Sessions were held concurrently and other families were unable to join us in person that weekend, we are making many of the materials available for your reference below. Additionally, our staff are always available to support you and answer any questions you may have. Please reach out to us at bluejayfamilies@jhu.edu or firstyear@jhu.edu if we can assist you and your family.
Information Sessions
Campus Ministries
Campus Ministries promotes and supports spiritual development, theological reflections, religious tolerance and social awareness among students, faculty and staff within our Johns Hopkins community. Please visit our website below or contact Kathy Schnurr, University Chaplain, with questions or concerns.
Campus Safety & Security
Campus Safety and Security strives to ensure that Johns Hopkins is a place where students, faculty, and staff are able to enjoy rewarding academic and social experiences.
Career Center
The Career Center works to invest our students with the professional skills and the industry-specific knowledge and experience they need to successfully launch their careers.
Student Disability Services
Student Disability Services advises Johns Hopkins students with disabilities on available services, guides students as they register for and request accommodations and assistive technology, acts as a liaison with students' instructors, and provides advice and mentoring throughout students' matriculation.
Study Abroad
The Office of Study abroad promotes intellectual discovery through academic exchanges, programs abroad, collaborative research, and cooperative agreements.