Join us in Helping Hopkins!
Posted: September 10, 2018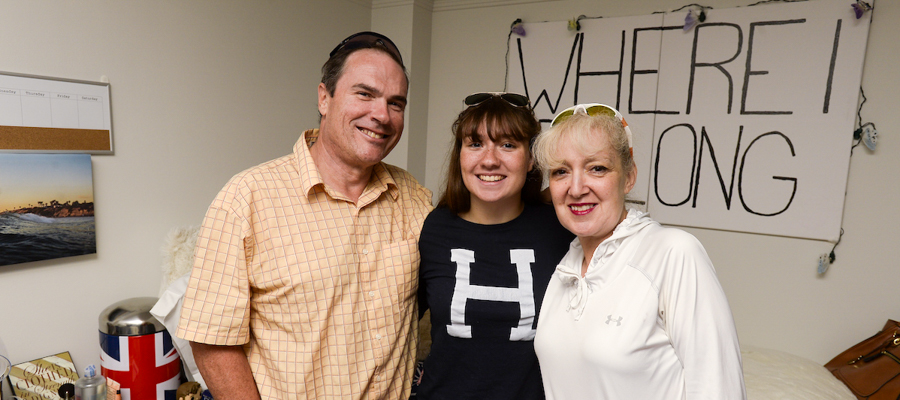 There are several opportunities for our Blue Jay Families to engage and volunteer throughout the year. For example, you may consider becoming a Blue Jay Family Ambassador. As an ambassador, you support JHU by volunteering your time to help with campus events and outreach activities in the surrounding area and in your home community. You may also serve as a contact person for other families who have questions about the Blue Jay Family experience. Ambassadors develop strong connections to JHU and relationships with fellow Blue Jay Families. Join one of our Ambassador committees today! Please visit our Blue Jay Family Ambassador page to learn more and sign up. For further questions please email bluejayfamilies@jhu.edu
Additionally, families can join the Hopkins Parents Council, a 60-plus member group which philanthropically supports the university while connecting with university leadership. Members encourage Parents Fund support, serve as university advocates as well as regional hosts for special events, and meet twice yearly on the Homewood campus while engaging with university leadership and faculty. To learn more, please contact parents@jhu.edu.
The Parents Internship Network (PIN) is a great way parents can play an important role for all Blue Jays. If your company already has a robust internship program or you'd like to implement one, or if your network of friends and family can easily post an internship opportunity through the JHU Career Center portal, Handshake. We'll show you how! parents@jhu.edu.
Lastly, if you are interested in writing about your college transition with your student, we want to hear from you! This transparency supports other Blue Jay Families in their journey. Please email us at bluejayfamilies@jhu.edu or call 410-516-7355 for more information.