Second-Year Garden Party
Posted: May 4, 2018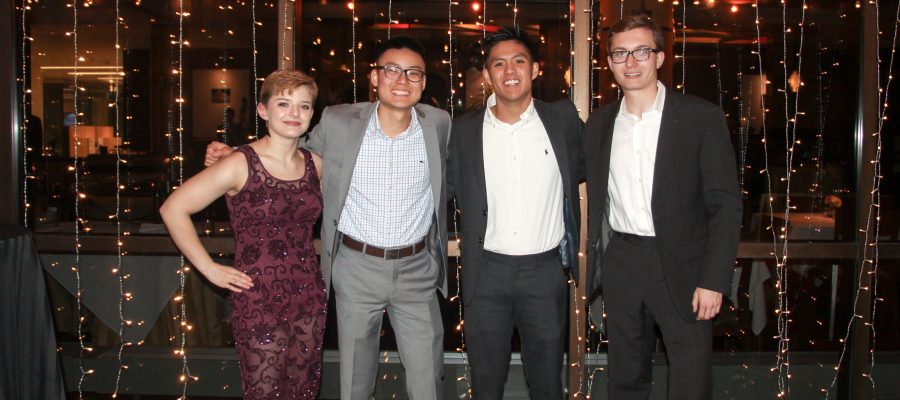 One night a year, the Sculpture Garden at the Baltimore Museum of Art is lit by candlelight, and Hopkins second-years come together for a night of dining and fun. The Garden Party has been a tradition for years, gathering second-year students for a fine dining experience to bond and get off campus for a while.
Considering the chilly weather that Baltimore has been getting this spring, the night of the Garden Party was the exact right temperature for an outdoor event, pleasant with a light breeze throughout the night. Students were able to mingle outside and also head inside to dance and take some quick selfies. Throughout the night, WJHU was in the background taking song requests.
Insun Yoon, a second-year student, noted that her favorite part of the night was "Obviously my date, but if you're asking about the event itself I think the professionalism of the event's execution." Special thanks to the Sophomore Class Council, Second-Year Experience, and the Hopkins Parents Fund for organizing and supporting this event.