Stay Informed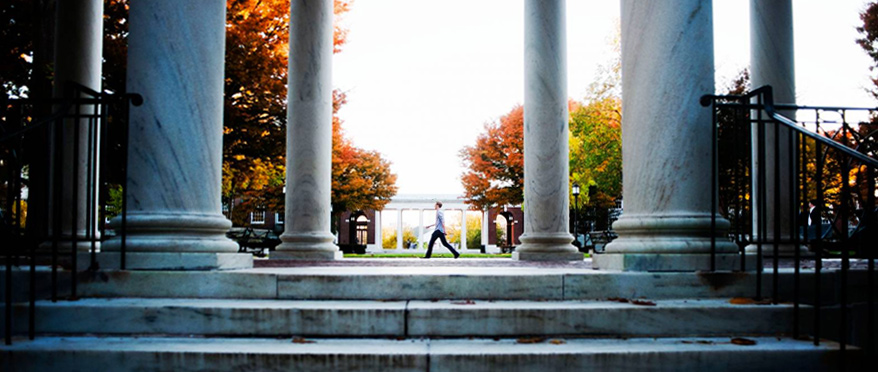 Stay on top of the latest news, events, resources, and happenings at JHU.
Newsletters
The Blue Jay Family Flyer is published monthly and provides well-timed updates on student life, academic support services, family events, involvement opportunities, and much more. The Blue Jay Family Connection is published each semester by the Vice Provost of Student Affairs. JHU also communicates campus updates as needed throughout the year. Family members will automatically receive newsletters and email communication at the email address provided by your student on the Student Information System (SIS).
If you are a family member of an incoming student, you will also receive the Blue Jay Family Welcome, a series of weekly emails during the summer leading up to your Blue Jay's arrival on campus.
Updating Your Email Address
Social Media
"Like" us on Facebook to receive frequent updates on JHU happenings, events, and approaching deadlines.
Webinars
Please note that these recordings may include time-sensitive information, such as key dates and deadlines, that is specific to a prior academic year and may have changed since the date of the original webinar.
2020-21 Schedule
Unless otherwise noted, all webinars begin at 7 p.m. Eastern Time. Please continue to check back for registration information.
Date
Title of Program
Description
Sunday, Nov. 1
Student Disability Services
Student Disability Services will provide families with resources and updates as to how students can thrive in a virtual environment.

View Recording

Sunday, Dec. 6
How Your Blue Jay Can Secure Research, Employment, and Study Abroad Opportunities
Hear from four key areas—HOUR, University Experiential Learning, Study Abroad, and the Life Design Lab—about how they are providing students with leadership opportunities even in a virtual environment.
Sunday, Jan. 10
Springing Back into Hopkins
Key campus partners will share plans in preparation for the return of students to the Homewood campus.
Sunday, Jan. 26
Fireside Chat with a Professor
Join professors from both KSAS and WSE as they chat with families about their students' classroom experience. Professors will share lessons learned from teaching in a virtual environment and discuss the eventual return to in-person instruction.
February (TBD)
University Housing Webinar Part 2
The Housing team will review the process of how to successfully navigate the housing lottery, share important dates, and highlight the resources they use to notify students.
Sunday, Feb. 7
Community Coffee Hour with First-Generation and Limited-Income Families
This session will allow families to network with other families of the First-Generation and Limited-Income (FLI) community, while also providing families with the resources and information about how to navigate Hopkins.
Monday, Feb. 8
Community and Coffee Hour with LGBTQ Families
Learn about the support provided by LGBTQ Life at Hopkins. Whether you or your student identify as part of the LGBTQ community, or if you're an ally, you're invited to join and network with us.
Feb. 21 (tentative)
Community and Coffee Hour with Blue Jay Families
Network with other families across the United States.
Sunday, Feb. 21
(8:30–9:30 p.m. ET)
Community and Coffee Hour with International Families
This session will allow Blue Jay Families to network with other families of students who are a part of the international community and hear from current international students about their experiences at Hopkins.
Sunday, March 7
Community and Coffee Hour with Incoming Blue Jay Families
April (TBD)
Securing Employment or an Internship in a Pandemic
This session will provide strategies to assist families whose student is actively seeking employment or an internship during the pandemic.
April (TBD)
How does my Blue Jay Register for Classes in the Fall?
This presentation will be dedicated to helping families understand the registration process for students in the fall. What are the expectations of their student, advisor, and faculty? What are the best strategies and practices students should understand during registration?
Sunday, May 1
Your Blue Jay is Now Ready for the Real World— What's Next?
This session will provide families of graduating seniors with insights as to what their student may be feeling or experiencing as they prepare for graduation.
Previous Webinars
Parent and Family Guide
The JHU Parent and Family Guide is released each year and provides a broad overview of the campus and relevant campus and community resources. This year's version will be released in the coming weeks—please continue to check back for updates.
Contact Us
We encourage you to contact Parents and Family Relations with questions or concerns. Please email or call us at (410)-516-7355 anytime!
If you are interested in making a gift to the Hopkins Parents Fund, please email Parents Programs and Giving or call (410) 516-3413.
Other Resources