Ten Career Tips for New Grads
Posted: May 4, 2018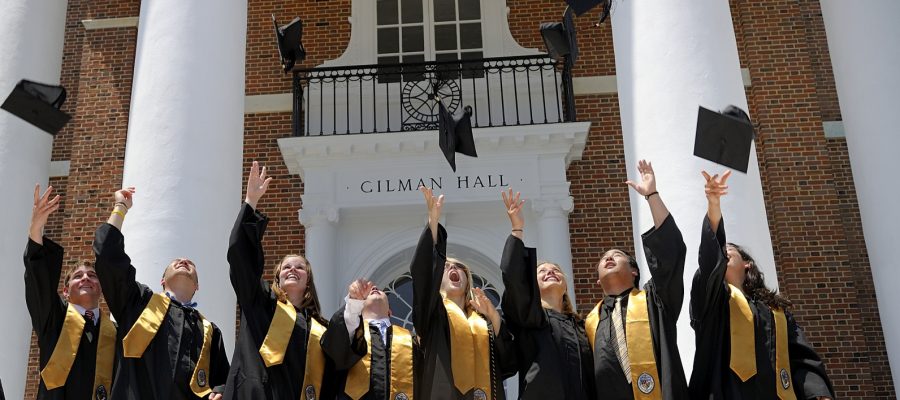 Congratulations! Your new grad is moving on to bigger things: a job, graduate school, a gap year, or a fellowship. Share these tips to help them find a position, and stay on their feet once they've landed.
Is your student still looking?
Career Coaches offer 1-to-1 appointments through finals and after graduation. Reserve yours at joinhandshake.com.
Come to Career Hacks! Walk away with strategies and techniques to stand out from the crowd.
Follow your favorite companies on Handshake and get alerts when they post jobs. Make sure your profile is public, and employers can reach out to you.
Update your voicemail, email name, and social media with a more professional tone.
Companies tell us they're looking for employees with "grit." Work with a coach in person or on InterviewStream to figure out how to tell your story in a more compelling way!
Know where you're going?
You can still meet with a Career Coach or come to Career Center employer events for five years post-graduation. Use Handshake to RSVP for all of these.
Stay in touch! Connect with faculty, classmates on co-workers on Linkedin and GoHopOnline. Join an alumni affinity group to keep building your network.
Set aside time in your schedule to read industry news and build new skills every week.
Go to lunch with a coworker or classmate weekly to learn about their work and career path.
Give yourself a six-month review. What do you like? What don't you like? Do more of what you like going forward. This will help you choose next career steps.