Update on Johns Hopkins University's Police Department Proposal
Posted: February 5, 2019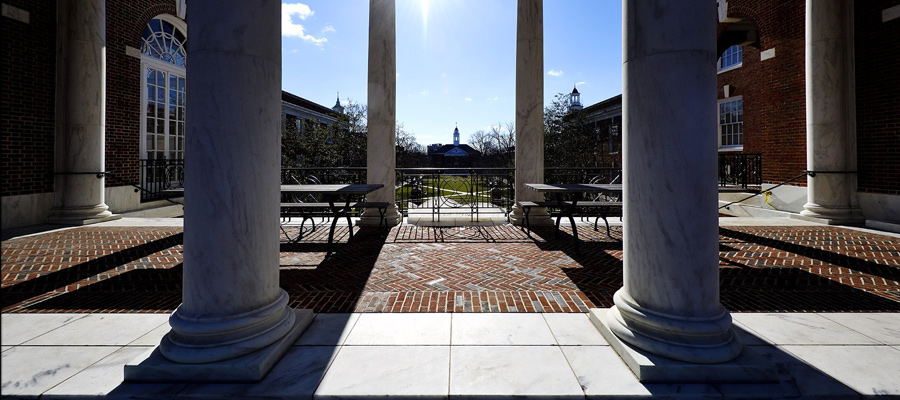 After a series of community discussions, consultations with experts, and studying research and best practices about public safety and university policing, Johns Hopkins has decided to once again seek legislation in the Maryland General Assembly that would authorize the university to create a small, publicly-accountable university police department to improve the public safety and security situation on and around our Baltimore campuses.
This proposal, if passed, would authorize Johns Hopkins to employ officers who would have the legal authority to make arrests—authority that would be consistent with all of our public peers in Baltimore City and across Maryland as well as the vast majority of our private university peers in urban settings across the country. The department would be obligated to meet requirements that govern all state-authorized law enforcement agencies and would reflect the university's commitment to best practices in constitutional and community-oriented policing.
Johns Hopkins recognizes the importance of transparency and accountability, and we envision a police department that will uphold the university's values of inclusion and respect. To that end, we are committed to greater public oversight than any other Maryland law enforcement agency by creating three layers of community accountability and oversight: a Johns Hopkins University Police Accountability Board, a Johns Hopkins Police Department hearing board, and the Baltimore City Civilian Review Board.
The 15-member University Police Accountability Board would be tasked with reviewing police department metrics around crime and assessing current and prospective police department policies, procedures and training. As a second layer, our police department would include two voting members of the public on the state-mandated hearing boards available to police officers facing discipline for misconduct, the maximum allowable under Maryland law. Finally, a Johns Hopkins police department would also subject itself to the jurisdiction of the Civilian Review Board of Baltimore City, which independently reviews complaints of officer misconduct. Only two other universities in the city currently fall under its purview.
The details included here are subject to change as the legislative process moves forward. We encourage families to visit our public safety website to find the latest information, comprehensive analysis, crime data, an FAQ, videos from the public forums held last fall, and to provide feedback. The site also features an PDF Document: Interim Study Report, which was submitted to the Maryland General Assembly and shared with the community in December. The interim report includes our research and the results of our consultations with our students, faculty, and staff, local residents, and experts.