Commencement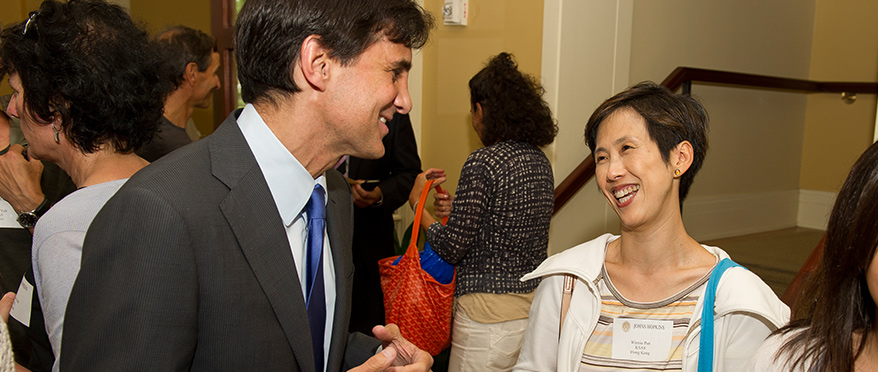 Save the Date
The university-wide commencement ceremony will be held Wednesday, May 24, 2017 at 1:30 p.m. at Royal Farms Arena.
Undergraduates in the Krieger School of Arts & Sciences and the Whiting School of Engineering will participate in the university-wide commencement ceremony held at Royal Farms Arena on Wednesday, May 24 at 1:30 p.m. Doors open at 12pm. Graduates line up at 12:30 p.m. The ceremony begins with the procession at 1:30 and is expected to conclude by 5:30 p.m.
Tickets are not required. Accommodations (e.g. designated seating, closed captioning, ASL interpreting services, assisted listening devices, and alternative format programs) are available for commencement attendees needing assistance.
Parking near the arena is limited. Ceremony attendees are encouraged to utilize public transportation, taxis, ride share services, or the Commencement shuttle from the Homewood campus. More information about transportation options is available on the Commencement website.
Upcoming Ceremonies
Thursday, May 24, 2018
Thursday, May 23, 2019
Thursday, May 21, 2020