INTERVIEW: KENDRA RANDALL JOLIVET, FAMILY LAW ATTORNEY
Posted: March 8, 2017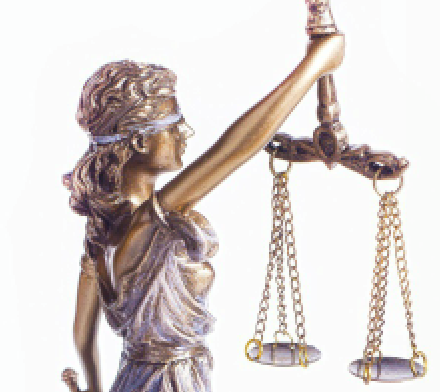 Kendra Randall Jolivet was a partner in the Baltimore law firm, Randall & Sonnier, LLC. and is in the process of setting up a solo practice. Randall & Sonnier regularly practiced family law, child advocacy, personal injury, wills and civil litigation. Kendra has garnered tremendous respect for her advocacy, tenacity and genuine compassion. Among her successes is a jury verdict for over 2 million dollars in a products liability trial.
Kendra is a member of the American Bar Association (Council Member, Past Co-Chair of the Member Benefits Committee, Past Chair of the Family Courts Committee, and Member of the Continuing Legal Education Committee — Family Law Section), Maryland State Bar Association (Past Organizing Committee Member — Entertainment & Sports Law Section), Baltimore City Bar Association (Co-Chair of the Family Law Committee, Past Co-Chair of the Lawyer Referral & Information Service Committee and Member of the Judicial Selections Committee), the D.C. Bar Association, the National Association of Children's Counsel, Monumental City Bar Association & Alliance of Black Women Attorneys. In July 2015, Kendra was appointed to Maryland's Attorney Grievance Commission which oversees the discipline of attorneys throughout the state. Kendra also co-hosts the "Lawyers Who Care" radio broadcast which addresses legal and community issues (local and national).
Kendra's life revolves around children and the law. Kendra participated on the Model Court Executive Committee for the Juvenile Court in Baltimore City. She is the co-founder and Board Member of A Step Closer Foundation, Inc., a 501(c)(3) non-profit organization benefitting youth. Kendra is the visionary for She Matters Girls' Empowerment Programs that sponsors annual conferences, award ceremonies and summits on topics such as domestic violence, job preparation, career exploration, conflict resolution, dating, etiquette, social media, and financial literacy; all aimed at increasing the knowledge, self-esteem and opportunities for young women. He Matters was later formed for young men. For the past 15 years, Kendra's law firm has sponsored a holiday party for children in foster care to ensure they had at least one gift (but normally two gifts) for Christmas each year.
Kendra has received honors from the Mayor of Baltimore, Senator Barbara Mikulski, American Minority Contractors and Businesses Association, The Children's Home, Baltimore City Community College, Morgan State University, the County Executive of Harford County, her alma mater, Towson University and Set the Captives Free Outreach Center. Kendra was named one of Maryland's Top 100 Women in 2010 by The Daily Record, a 2014 Legacy Award from the Alliance of Black Women Attorneys and a 2014 Community Service honoree by the Monumental City Bar Association. Additionally, Randall & Sonnier law firm has been featured in Grace & Glory magazine and The Baltimore Business Journal. Most recently Kendra Randall-Jolivet published an article on Divorce and Children for the American Family Law Journal and co-authored Celebrating the Evolution of the Family Divisions in the Summer 2014 issue of the University of Baltimore School of Law, Center for Families, Children and the Courts. Kendra Randall Jolivet was one of the featured speakers on the ABA Section of Family Law's website video, and also received an ABA Section of Family Law Chair's Award for "Outstanding Service to Section" in 2014.
Although she is thankful for all the accomplishments and accolades, Kendra's best moments are spent being a great mother to her two beautiful children.
1) Describe a day in the life of a Family Law Attorney.
As a business owner and Family Law Attorney, my days are full and varied depending on the matters at hand. I take calls or emails from clients regarding crises they are facing, such as spouses terminating medical coverage during divorce proceedings, domestic violence, child abuse, violations of visitation schedules, etc. I attend court for divorce, custody, child support and protective order matters. My schedule may include two (2) to three (3) new client consultations to educate about our services and maintain a strong client base to pay employees and office expenses. Speaking of employees, we must address any individual human resource issues, discipline as necessary, payroll and ensure we comply with local, state and federal laws governing employers. As I am active in local and national bar associations, my day may include a meeting, conference call or research relating to my respective position. As time allows, I attend bar events to network and receive potential new client referrals.
What initially attracted you to this field? What are some of the rewards of this area of law and the legal profession?
As a psychology major in college, Family Law gave me the opportunity to utilize my bachelor's degree.
Some rewards of this area are:
I am able to positively influence individuals to work through negative situations such as custody or divorce. Encouraging parents to put children first and overcome past ills is a high priority. It is my joy to see parents work together in the best interest of their children.
There are a number of referrals received in family law. They come from lawyers who don't like the emotional aspects, return clients, and others who hear about your services from clients or their friends and relatives.
What are some of the downsides of this area of law? How would you compare the reality of your profession to the picture you had of it while in school?
Some downsides are:
It is a very emotional field. You are dealing with individuals who are going through a time where their family, finances and daily lives are changing. As attorneys, we have to walk the delicate line of empathizing with our clients issues and remaining objective enough to give them sound legal advice, even when clients don't want to reason.
Another downside is often clients have financial challenges and don't have the money to fight cases the way they want to. We often have to brainstorm alternatives, and research, to avoid some expensive litigation fees.
Do you have any advice for an undergraduate interested in pursuing this body of law and the legal profession?

I suggest undergraduates seek out summer internships at law firms/legal provider agencies. Even if the student has to volunteer initially, it is worth the effort considering the information garnered, networking opportunities, and future employment referrals.

There are many bar associations that will allow students to become members for little to no cost. It is never too early to start attending events and meeting individuals in the practice areas you are considering.

Students should also consider visiting nearby law schools, attend events, and conduct research in the libraries to get a feel for the law school experience.

The prevailing theme is to meet as many individuals in the industry as possible. You never know how they can assist in your future endeavors.

Contact Information:

Kendra Randall Jolivet is happy to answer any further questions from students. You may reach her by email at: Kendra@kendralawyer.com. Kendra recommends the following groups/organizations for additional information regarding her field:

American Bar Association Family Law Section American Academy of Matrimonial Lawyers National Association of Children's Counsel

Tags: 2017, Newsletter, Prelaw