Medical College Admissions Test (MCAT)
The Medical College Admission Test (MCAT) is a computer-based exam offered at testing centers in the US, Canada, and select international sites. The registration dates and deadlines are available on the AAMC website, including upcoming MCAT Test Dates. Register early for the best rates and choices in test location.
It's best to take the exam after you have studied the requisite content adequately and taken enough practice exams to feel comfortable with the timing and format of the exam. Most students take the MCAT in the summer between junior and senior year, and apply to medical school the summer after senior year to matriculate with one "glide" or "gap" year between undergraduate and medical school. Consult with an adviser to discuss a timeline that will work for you.
First Essential…
Don't miss reading the results from a December 2015 survey of Johns Hopkins MCAT examinees, administered to those who scored at the 90th percentile or higher during the inaugural year of the new exam. PDF Document: The First Year of the New MCAT: Tips from Johns Hopkins Students. In this report, you will likely find tips and recommendations useful and applicable in helping you plan and prepare for an upcoming administration of the exam.
Second Essential…
The essential preparation products to prepare for the MCAT are available on the AAMC MCAT preparation site.
Third Essential…
Remember, there is no right or wrong way to study and prepare for the MCAT exam. The How I Prepared for the MCAT Exam testimonials showcase study tips and approaches employed by students who performed well on the MCAT exam. Each student profile includes study schedules, strategies, personal challenges, and dos and don'ts as narrated by the students themselves.
What content is covered on the MCAT?
The MCAT is divided into four sections. Certain scientific inquiry and reasoning skills are applied in three sections, and ten distinct foundational concepts are tested. The percentage content is as follows:
Biological and Biochemical Foundations of Living Systems
First-semester biochemistry: 25%
Introductory biology: 65%
General chemistry: 5%
Organic chemistry: 5%
Chemical and Physical Foundations of Biological Systems
First –semester biochemistry: 15%
Introductory biology: 5%
General chemistry: 30%
Organic chemistry: 25%
Introductory physics: 25%
Psychological, Social, and Biological Foundations of Behavior
Introductory psychology: 60%
Introductory sociology: 30%
Introductory biology: 10%
Critical Analysis and Reasoning Skills
The humanities, including architecture, art, dance, ethics, literature, music, philosophy, popular culture, religion, and theater. The social sciences, including anthropology, archaeology, cross-cultural studies, economics, education, geography, history, linguistics, political science, population health, psychology, and sociology.
NOTE: This section draws on passages from the social sciences and humanities disciplines, including passages from ethics, philosophy, cross-cultural studies, and population health. No specific knowledge from these disciplines is required to do well in this section.
How is the MCAT Scored?
In the first year, the scaling and norming of the exam will result in a scale for each section that has a minimum of 118, a maximum of 132, and a mid-point of 125. The mid-point will also be the median and the mean. We expect that in the first few years test-takers will become better at preparing for the new exam; there will be more resources from AAMC, and advisors will know more about how to advise their students. Because of this learning by students, faculty, and advisors, we expect that scores will shift up slightly after the first year, and the mean section score will likely be a little higher than 125.
Every test will produce scores that are comparable in accuracy, meaning that they have the same confidence band. The confidence band will be constant across administrations and scores. It will be the same for those who test early or late in the year, and for those who obtain high, moderate, or low scores. It will not vary based on each person's individual test.
For more information, go to the AAMC's MCAT FAQ site.
What is the Test Format?
The exam will include a 30-minute mid-exam break and two 10-minute optional breaks. Examinees can start the next section in the exam early if they finish the previous section early, or if they want to skip one of the breaks. The remaining time from a section finished early or a skipped break will not carry over into the next section of the exam.
While the exam is longer with more questions on each section, examinees will have more working time to answer questions and review their answers than they do on the current exam. Across the sections, examinees will have between 10 and 20 percent more working time per question.
Learn more about the test sections of the new exam.
What are the MCAT test dates and how do I register?
The MCAT is held more than 20 times per year. There are test dates in January, April, May, June, July, August, and September. To view MCAT Test Calendar and to register, visit the American Association of Medical Colleges MCAT website.
When should I take the MCAT?
There are several factors to consider as you decide when to take the MCAT.
You want to make sure that you have completed coursework in the subjects that MCAT questions cover. Generally, you should have minimally taken a year of Introductory biology, organic and inorganic chemistry, general physics, and feel prepared regarding your reading comprehension.
You need to consider that it takes approximately one month for an MCAT test to be scored. If you wait to receive scores before you apply to medical schools, you face the delay of one month for your MCAT to be scored and up to another month for your AMCAS application to be verified.
You need to consider when you plan to apply. It is best to take the MCAT early enough that the scores will be available to medical schools by mid-to-late summer of the year you are applying. In other words, if you were an applicant for 2017, you would have taken the MCAT by mid-July of 2016. If you take the MCAT by June, you would have your scores in time to submit your AMCAS or AACOMAS application by early July. If you take the test in July or August, we advise you to submit yourAMCAS or AACOMAS without having received your scores.
You should think about when you will be most prepared to take the MCAT. If you feel you do not have as much time to prepare during the academic year, consider taking the MCAT during the summer.
In the Pre-Prof. Office, we think the best time to take the MCAT is at the end of the junior summer for those who take a gap year. This allows you to pace your preparation during the summer when you will not have the competing priorities of the school year.
Do I need to take a prep course?
The Pre-Prof. Office does not recommend one prep method over another—it's best to do some research on the various options and decide what's best for you. Some students choose to take a prep. course while others study on their own or in small groups. If you are trying to decide whether a prep course offered by commercial firm is right for you, consider your learning style and how you have studied for previous exams. Anecdotally, about half of our applicants take a prep class and the other half do self-study—the key seems to be lots of practice exams to gain familiarity with the computer-based format, with time spent analyzing what you got right and wrong, then adjusting your study based on your performance on the practice exams. That said, here are some comments about the commercial options:
Note that that the Pre-Professional Office does not officially promote, sponsor or recommend any test preparation company—we gather information for our students and make it available to them.
Recognize that the material offered by the AAMC, additional printed materials, along with a rigorous undergraduate education, should make enrollment in such courses unnecessary.
Johns Hopkins' Odyssey Program MCAT Review Course
Johns Hopkins University's Odyssey Programs offers a Review Course held during Intersession. This course was developed in close consultation with the Pre-Professional Advising Office. It offers an integrated, interdisciplinary approach to the MCAT, using materials created by veteran instructors, the AAMC and Examkrackers.
Khan Academy – MCAT
Perhaps the most important strategy for any serious student preparing for the MCAT is to explore, dive into, and systematically study the MCAT Khan Academy Collection (Khan Academy – MCAT). In 2013, the Khan Academy and the Robert Wood Johnson Foundation partnered with the AAMC to create a library of video lessons devoted to topics on the new version of the MCAT. The collection contains more than 10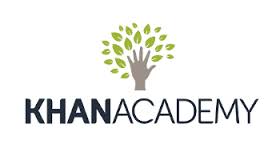 00 videos and 2800 practice questions. Subjects discussed in these videos include basic biochemistry, behavioral science, chemical processes, organ systems biology, psychology and sociology, among others. Courses are free and organized by "foundational concepts" that include biomolecular, cellular and chemical processes.
How/when are my scores sent to schools?
MCAT scores are automatically released to AMCAS. You may release your scores to non-AMCAS schools via the MCAT Testing History (THx) System. Scores generally are processed and sent within 30 days of your test date.
What is a good score?
The preliminary percentile rank ranges for individual sections will have a 15 point range and the total score will have a 10 point range. Analyses conducted suggest that actual percentiles should fall somewhere in the estimated ranges 90% of the time. Please keep in mind that the ranges provide early estimates of how examinees performed on the exam while the work is done to develop the new score scale, and they are not intended to be used as official score information.
Can I re-take the MCAT?
You should aim to take the MCAT only once. Only re-take the MCAT when you have done additional preparation and feel you can get a higher score. Medical schools may take your highest score in each section or may look at the most recent set of scores. You can speak with a pre-professional advisor about your specific situation.
Should I re-take the MCAT if I have a solid overall score but a low score in one section?
Medical schools like to see consistency so if one section is significantly lower than the others, come speak with a pre-professional advisor about whether to re-take the MCAT.
If I have a very high MCAT score but average grades at Hopkins, will the medical schools place less weight on my grades?
The MCAT is only one aspect of what medical schools evaluate. High MCAT scores will not serve as a substitute for average or below-average grades. Maintaining a strong academic record is essential.
How long are my MCAT scores valid?
Most schools will not accept scores that are more than three years old.
Can I use old MCAT scores to apply for the current cycle?
See the

PDF Document:

document that outlines policies of individual medical schools regarding this matter.
What else might be helpful? See these additional MCAT resources:
Go to the following site: US News MCAT. Included are articles on:
Prep for Biochemistry on the New MCAT
3 Ways to Help Test-Takers Sit for the Longer MCAT
4 Last-Minute Tips for MCAT Test Success
Tackle Chemistry on the MCAT With a Sample Question
5 Things to Do After You've Taken the MCAT
3 Reasons to Delay Taking the MCAT
This is a very valuable presentation by Dr. William Higgins, a faculty member at the University of Maryland and the National Institutes of Health (NIH). He demonstrates considerable knowledge and perspectives on the content, strategy, and preparation for the MCAT.
Review AAMC's Ten Tips for Test Day.
MCAT2015 Critical Analysis and Reasoning Skills Tips, by Speed Reading Expert, Richard L. Feldman, Ph.D. (Columbia University)