Policies and Procedures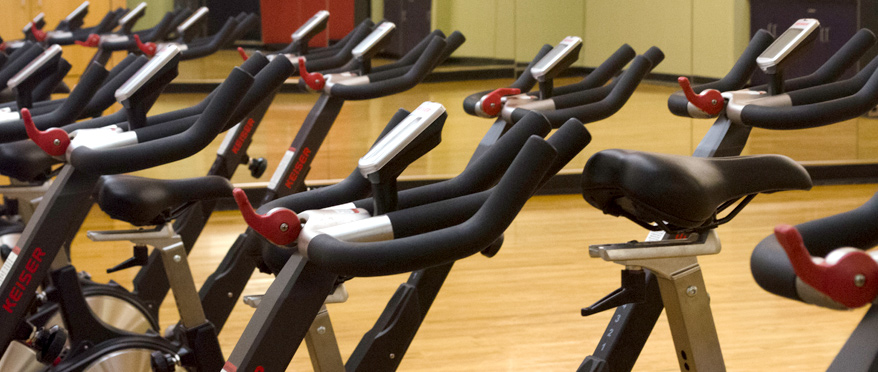 General Facility Policies
In order to enter the O'Connor Recreation Center a valid membership card (J-Card, JHMI Card, Recreation Center membership card, driver's license or passport) is required to be shown at the Welcome Desk. No exceptions!
A Recreation Center member is only allowed to use alternate identification (driver's license or passport ) to access the Recreation Center maximum of two entries.
Photo copies of identification will not be accepted

Membership cards are non-transferable and any attempt to use another person's membership card will result in confiscation of the card and possible member/guest suspension.

The Recreation Center staff is not responsible for any user's personal belongings.

The JHU issued IDs are used to swipe in to our system and validating membership
No person under the age of 18 is permitted to enter the Recreation Center Facility. The only exceptions to this policy is open Family Swim times that is indicated on the pool schedule and private swim lessons.
Attire
For the comfort of other members, all gym users must wear shirts. Sports bras, or single layer crop tops (defined by an elastic band on the chest) are considered underwear and may not be worn without another layer over the top.
For your safety, open-toed shoes or slip-on shoes without a heel strap are not permitted. Members must wear shoes in all areas of the facility except for the pool, martial arts room, stretch areas, and barefoot group fitness classes.
For the care of our equipment, denim shorts/pants and cargo shorts/pants (and any other clothing with hardware such as zippers, buttons, key rings, rivets, etc) may not be worn.
The Recreation Staff reserves the right to make decisions on specific attire on a case by case basis.
For questions on specific attire, contact Morgan Munoz.

Equipment Rentals
The equipment is located off the lower lobby of the Recreation Center.

Equipment such as basketballs, volleyballs, racquetball, squash, tennis and badminton rackets and balls/birdies, can be checked out at the equipment room.

A picture ID (J-Card or Recreation Center membership card) must be presented in order to check out any equipment.

Unreturned or damaged equipment will result in a fine equal to the replacement cost of said item.
Indoor Track Policies
The indoor track is located on the first floor of the Recreation Center overlooking the Robert Scott Gymnasium.

The Track is 1/10th of a mile long (10 times around is equivalent to one mile).

The track changes directions daily. Please check the direction of the track (located on a sign at the entrance to the track) before beginning your workout.
Racquetball and Squash Court Policies
Racquetball and square court reservations can be made one day in advance beginning at 6 a.m. on weekdays, 8 a.m. on Saturdays, and 10 a.m. on Sundays.

Same-day

reservations

are not permitted. A patron can only reserve for one hour at a time.

All check-out equipment (rentals) must be assigned to a Recreation Center member on the computer inventory system. Valid member IDs must be presented at the time of checkout.

The equipment will be inspected upon return. If damages occur the member or guest will be responsible for the cost of repairing or replacing the item.
Gymnasium Policies
No food or drink is permitted on the court area.

Appropriate non-marking footwear is required. No dress shoes, boots or bare feet. Shirts are required at all times.

Dunking or rim hanging is not permitted.

During scheduled open badminton and open volleyball times those activities have priority for court space. All other times when there are no scheduled activities or groups, activities are based on a first-come, first-served basis.
Non-Smoking Policy
The Ralph S. O'Connor Recreation Center is a non-smoking building. Smoking, including but not limited to cigarettes, e-cigarettes, cigars, and hookahs, is prohibited.
Members who smoke must do so outside and far enough away so that the smoke will not filter into the building via exterior doors, windows, or the building ventilation system.