Programming Boards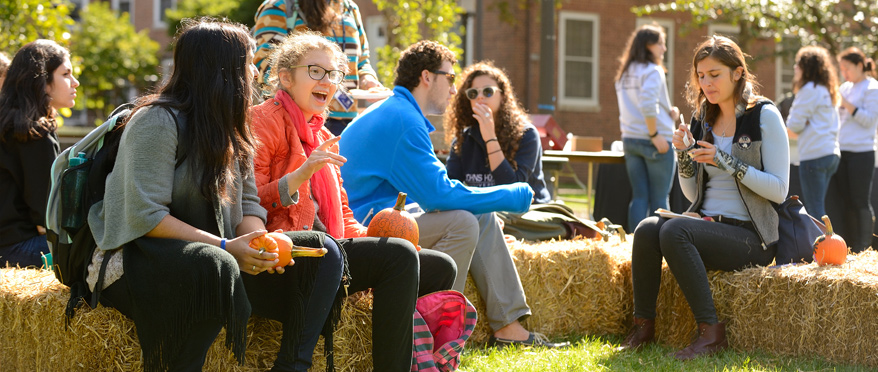 Programming boards are the student run organizations that vision and plan many large campus programs throughout the year. Student Leadership and Involvement is home to seven different programming boards that all have opportunities for you to get involved. Read more about each organization to find out how you can be part of creating social, cultural, and educational programming for the Hopkins community.
The HOP
The Hopkins Organization for Programming—HOP for short—is the official student-run campus programming board, providing quality entertainment for Johns Hopkins students by students. The group routinely sponsors and co-sponsors campus activities such as concerts, comedy shows, and make and take events. In past years, the HOP brought musical artists like Lupe Fiasco with Big Sean, Nelly, and the Chainsmokers, and comedians such as John Mulaney, Julian McCullough, and Jordan Carlos. Visit the HOP website or follow them on Facebook for the latest on upcoming events!
Upcoming Information Session
Interested in joining the HOP? Attend an information session on September 12 at 6 p.m. in the AMR 1 multipurpose room.
hoptoberfest
hoptoberfest is comprised of student leaders who vision and plan Homewood's fall celebration including events such as the pumpkin patch, a wellness fair, and a concert.
Spring Fair
Spring Fair is a student-led weekend event for our campus and community. Spring Fair board members are responsible for bringing crafts, games, contests, food, beer, and live music to campus to celebrate the end of the academic year.
Dance Marathon
JHU students and members of the Baltimore community are invited to participate in this wonderful cause, which raises money FOR THE KIDS at the Johns Hopkins Children's Center, our local branch of the Children's Miracle Network Hospitals. In four years, the wonderful participants in JHU DM have raised $139,000 to fund important work at Hopkins Children's. DM is organized by an Executive Board of JHU undergraduate students.
JHUnions Student Programming Board
The JHUnions Student Programming Board is responsible for hosting a variety of weekly and specialized events within the union spaces on campus (Levering Hall, Mattin Center, and the LaB). In addition to coordinating JHUnions events, board members work in collaboration with a variety of student organizations and offices in the planning and implementation of joint programs. It is the goal of the JHUnions Programming Board to develop a sense of creativity, community, and collaboration across the JHU campus.
Students and student groups can get involved by cosponsoring an event or meeting with the members of the board. Contact the Coordinator of Union Programming (ctumey@jhu.edu) for more information.
Milton S. Eisenhower Symposium
The Milton S. Eisenhower Symposium is run entirely by undergraduate students at Johns Hopkins University. The chairs are responsible for choosing a theme, securing speakers, raising necessary funds, recruiting other student volunteers, and publicizing the series. The Symposium is the university's premier event for the fall semester, attracting renowned politicians, public servants, private visionaries, and important intellectuals to Hopkins' Homewood campus.
Foreign Affairs Symposium
The Foreign Affairs Symposium is a student-run, non-profit speaker and panel series dedicated to raising awareness about current, pressing international issues. We strive to foster constructive intellectual dialogue by creating a forum in which students and members of the Baltimore community may interact and engage with prominent global leaders.