2018 Week 5: Arts
Posted: July 18, 2018
TOBY HARRIS | OPEN WORKS
Following the first official week of programming for the Teen Makers, my time at Open Works certainly felt different: busier, more challenging and fuller all at the same time. I've gotten used to people inquiring what exactly I've been doing for the past 4 weeks, before the teens had begun their work in the second time slot for summer employment through Youth Works. While getting immersed into Open Works' space, helping Nacho design the 5 week programming for the teens, coordinating with other instructors and organizing the necessary materials has certainly been keeping me busy, amongst helping with additional assorted tasks at Open Works, I can admit that I have felt insecure in moments about the less direct and intense beginning my summer CIIP placement has taken. It's been a process at times reminding myself that I have been assisting Nacho and other Open Works employees with a significant amount of necessary and valuable prep work and that a slower start at work makes sense given my abilities right now. I had acl/menisci surgery at the end of April on a leg that's experienced past trauma and surgeries, my recovery since then has definitely been a more draining and challenging process than I had anticipated.
With that out of the way, I can't wait to talk about my first full week with the Teen Makers! We split the teens into two different groups and I will be following and working with the 5 students in track b (we're trying to prompt the teens to think of a more interesting name so we'll see about that…) as they first move through the laser cutting portion of their summer. This will be followed by time in the sewing and wood studios followed by assorted projects using the 3D printers. The week began with two smaller projects, producing a wooden squirrel and a wooden pencil cup, to first orient the teens to the industrial 60W Boss CO2 Laser Cutters they would be using, in addition to Adobe Illustrator and the Boss Laser computer software necessary for designing their pieces. It felt empowering and fulfilling on my end to have a good enough handle on the computer programming so that Alisa, the laser-cutting technician, could work with the students one on one as they used the laser while I stayed and assisted the rest of the students upstairs in the computer lab. It's been a lot of fun working with the teens and getting to know them, discussing and prompting them with their projects while assisting with and answering any questions they may have.
Alisa owns and operates her own online drama bookstore and notebook company, The Drama MaMa Bookshop (https://www.dramamamabookshop.com), and for the teens final project of the week they designed and created their own notebooks. The teens selected different colored paper to go in between three wooden pages that they designed and processed with the laser cutter to their liking. We asked the teens to imagine what they envisioned for their futures and keep these aspirations and passions in mind when telling their stories. On Friday, the Teens presented their works to each other, as part of the professional development portion of their programming, and it was special to see their final products and the ways in which they described their works and aspirations after working with them throughout the week. One young man aspires to play football at TCU and devoted his book to outlining this goal. Another young woman wrote her own passages detailing her set of core value: love, trust and loyalty. A different young woman included images relevant to her talents and abilities in cosmetology, but noted on her last page that she hopes to run a retirement home for senior citizens one day. Another young man included images and quotes from his favorite musicians, indicative of his passions for rapping and dancing. The story telling continued on, the teens were proud of their work and it was a privilege getting to see and hear them telling their own stories.
ERIN ZOU | STATION NORTH ARTS AND ENTERTAINMENT DISTRICT
Week 5 is much of the same routine of slowly constructing the content for the upcoming website, editing photos, and attending meetings. Artscape, the 3-day arts festival taking place in Station North, is coming up next week, and will provide a good opportunity to take more photos.
Something new I've learned about Baltimore, and Station North specifically though, is that despite being a super 'up-and-coming neighborhood', businesses still struggle to take root and stay afloat in this designated Arts and Entertainment District. Many businesses have come and gone in the area from Lost City Diner to The Chicken Box, to many of the other more local and smaller businesses I crossed of my clipboard in updating the Station North Organization list–and now BAMF cafe will be closing by the end of the month after only three years in business.
In the end the biggest pull for the gentrification of this Greenmount West/Charles North area is to provide local artists and lower-income residents a more affordable space to live and work; so you begin to wonder, with all the newly abandoned shop fronts, whether this up-and-coming neighborhood really benefits the local business person, and if the right balance is struck between the local residents and the investments put into the district.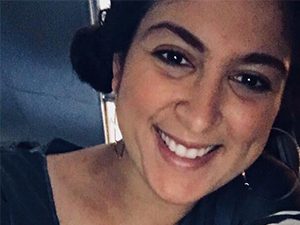 NIKKI GARCIA | JUBILEE ARTS
The program I am working with at Jubilee Arts, Art@Work, allows community youth to participate in the designing and painting of murals in their neighborhoods. This year we are working on murals in Druid Heights and in Park Heights. The two murals in Druid Heights are coming along beautifully! The youth really are doing a great job. One of the murals consists of two walls facing each other, one of them conceptually depicting the past and the other the present and what is to come. On the wall representing the past, the words "Study the past" are written over portraits of Lillie Mae, Thurgood Marshall, and Clarence Mitchell in black and white. The other wall has the words "Define the future" painted across a portrait of two community members, Erica and her daughter Eleanor, who her mother calls Ellie. I was lucky enough to talk to them before and after they found out they would be the subject of Lead Artist Dalvin Byron's mural. They were ecstatic but nervous and slightly embarrassed by people recognizing them as the people from the mural designs when they were only being drafted. Ellie frequents Jubilee Arts where her mom places her in all kinds of classes. I had the pleasure of helping out the ballet teacher in a class Ellie was taking for 4-6-year-olds. She was so excited to dance that it was hard for her to focus on the less energetic movements. Her mom, Erica, sat on the sidelines the entire class supporting and coaching her daughter. It was beautiful.
KATIE DOMINGUEZ | ART WITH A HEART
This week I started working on an event that I'm in charge of organizing for the end of the workforce development program. During the fall and spring sessions of HeARTworks, those that participate are allowed to attend a job fair run by a collective of community partners called The Connect. Since they don't host a job fair in the summer, I proposed that we host a job and resources fair onsite, so that way our group would have the same chance to find employment as well as other resources, like healthcare and even advocacy training. I wanted to fill in this gap in the summer program so that it would be comparable to the other sessions. This was the first week that I could take a breath and start to work on organizing who and what will be there.
I got the chance to introduce the idea to different nonprofits and businesses by going to this week's Connect meeting, and representing Art with a Heart at this meeting. I was able to introduce the event during the meeting and got to network afterward to talk with potential employers and different resource providers. It was definitely a big step for me, as someone who has a ton of trouble speaking in front of even small groups of people and who can barely network. And maybe it didn't come out as smoothly or as perfectly as I wanted it to, but the message got across. And I was able to get some immediate interest at the end of the meeting. I also was able to recruit other potential employers from businesses and nonprofits that come and give workshops for the workforce training components of our program. This is a much larger responsibility compared to my other tasks, but I can't wait to enact my own idea and to try and make it as successful as possible.
NANCY ZHANG | WIDE ANGLE YOUTH MEDIA
Although I interact with all of the students in our MediaWorks program, I've mostly spent time with one out of the three cohorts: graphic design. But one of our teachers had to present at a special event and so, I was asked to step in and assist with the photography group.

One thing to note here is that I'm not a big fan of photos. I've always been a strong believer in putting down my phone, disconnecting from media, and just trying to live in the moment. I told myself that that was the better thing to do because after all, isn't it better to experience life through my own two eyes instead of through a tiny viewfinder or restricted by the small box that is my iPhone screen?

But like always, I was wrong about that. One of the activities I did with our Youth Workers was to have them present the photos they took on a street shoot from the other day. They showed me shots they took of construction workers, flowers and signs, and even several shots of a man, eating a sandwich. And I just stood there in awe—the way they took and edited these photos was honestly inspiring; I loved the way they were able to capture shadows and take advantage of angles and light. It made me see the true value of capturing a moment via a camera and not just my brain because for once, I noticed little details that I wouldn't have picked up on.

Because of that experience, I worked up the courage to finally approach the DMC and rent a camera…and it felt so good to hold a real camera again as it's been over two years since I've worked with a non-iPhone device. This past weekend, I pushed myself to explore places I always wanted to visit but never put in the effort to do so. I explored the roof of my apartment, Patapsco State Park, Trader Joe's, Hampden, Rawlings Conservatory, and Patterson Park all in the span of two days. And I shamelessly snapped photos of anything and everything I thought was worth capturing and yes, the grocery store most definitely counts.

Tags: 2018, Art with a Heart, CIIP, CIIP 2018, Jubilee Arts, Open Works, Station North Arts and Entertainment District, Week 5, Wide Angle Youth Media