2018 Week 5: Youth and Family Wellness
Posted: July 18, 2018
AUBREY ROLAND | STAR TRACK
Being a member of the very community I am serving through STAR TRACK, I have always felt that I the work I do does not exist in a vacuum; rather, I hold to the strong conviction in the things that I here make a deep and lasting impact on the youth to whom we offer services. This sentiment has only grown stronger in the past week, as I was given the opportunity to do some inquiry into different media resources for a young person who had recently come out to their family and was consequently shamed and exiled from their home. While looking for different queer/lgbtq documentaries centered around the lived experience of a queer person, I came across both hilarious and heart-wrenching movies and tv shows, some of which I had seen and many that I had not. I also looked up different websites that offer supporting reference materials for those of us who have recently come out, like the Trevor Project's resource page for both queer youth and their parents. For me, as someone who could always use some more gay shows and rom-coms in my life, I found the resource page that myself and a colleague made to be useful not only for the young person we made it for, but we also found that we wanted our own copies of the sheet so that we could learn more about/be thoroughly entertained by our community. For me, this is but one of the many instances in this program where I have seen the work I do directly reward not only those I try to serve, but also myself. For me, there is nothing more that I could ask for out of my work.
OLIVIA CHAN | FRANCISCAN CENTER
This week, I got the opportunity to attend and help out at our annual golf tournament fundraiser. It was a great experience because, for one thing, I had never been in that sort of bougie country club space before. Most importantly, I was able to see how the Center raises money. According to my supervisor, 98% of our operations and services are funded by private sources and 50% of our staff are volunteers. I've always known that funding for nonprofits doesn't come easy, but the extent of networking, organizing, planning, and paperwork is really unbelievable and remarkable. I think I relied too much on the notion that people just donated freely. To some extent that is true–many people are altruistic, generous, and well-resourced. However, it takes creativity, years of relationships, and many trials with grant writing to get massive amounts of resources to run the Center. It also takes a persistent leader who is savvy in navigating these space and the bureaucracy of aid, and in creating and maintaining relationships with powerful people. If there's anything that the Center's many areas of service have demonstrated is that there is a pocket, a place of expertise for everyone, and a need for these many roles. I once placed greater honor in working directly with individuals in need, but there's something vitally important and courageous about the behind-the-scenes work–constantly trying to work with many individuals, whom we may not see eye to eye with, and build positive relationships. There's something strange to me about charities and nonprofits being run like a business, but I'm starting to understand and accept that it's just part of the capitalist structures we live in.
Later on in the week, I came to work a bit earlier to go on an adventure with my coworker to purchase tokens at the MTA office downtown. We hadn't had tokens in weeks and it was just a constant reminder that services are incumbent on funding constraints and availability of resources. What's frustrating is knowing that resources exist out there–whether it's food, which winds up being wasted, or extravagantly rich folks, who could find better things to do with their money–but it's so difficult to connect and efficiently organize resources to those who need it.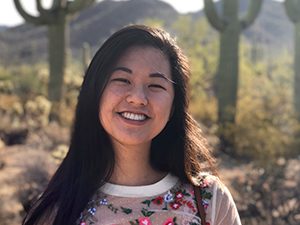 CLAIRE ZOU | BY PEACEFUL MEANS
Friday afternoon I waved goodbye to my campers for the last time, but it didn't feel like it. I don't think the kids noticed it was the end either since everyone was so exhausted from our field trip to the beach. It's a strange feeling, one I haven't fully processed yet, probably because I will be meeting fifty new campers come Monday. Nonetheless, reflecting back on the first session of peace camp as I type out this blog post, I am overwhelmed with gratitude and happiness towards the children I was able to work with these past three weeks. I wish I could write thank you notes to the campers who made an especial impact on me, but I suppose dedicating a blog post to them will have to do for now…
To Wyatt: Thank you for being one of the kindest, calmest children I've ever met. You continually astound me with your level-headedness when the campers around you are anything but. I hope that everyone you meet will recognize that your immense maturity is a measure of the humility and care you always radiate.
To Zane and Alexander: Thank you for your constant enthusiasm and curiosity towards learning. You probably did not realize how much I was beaming inside whenever you asked if we would have coding class. I know that this genuine love for learning will open doors for you both, and I am excited to see how far you kids will go in the future.
To Michael: Thank you for confiding in me the little things that make you happy and the bigger things that make you fear. You are such a unique child who has not let the negative things in your life hinder you from enjoying childhood just the same. I hope that as you grow you can transform your sensitivity towards difficult topics into a desire to help those who are also struggling.
All these children and more have really opened my eyes about the kind of work I want to pursue, and while I still have much to consider about my future, each of them has reminded me that investing in kids is perhaps the greatest service I can do with my time.
(Names have been changed to preserve privacy.)
JANAYA BROWN | YOUTH EMPOWERED SOCIETY
This has probably been the most chaotic and emotional week of my entire internship. On Tuesday, a youth sat on the steps of the organization threatening suicide after personal issues left him distraught and in tears. In his moment of despair, he had carved the name of his child into his left arm, leaving it raw and bloodied. There is no training to prepare you to see such a self-inflicted gruesome act in person. While I did not directly go to help the situation, just watching from our first-floor window as I prepared the first-aid supplies left me in a pure haze. It was nearly too much to process, but a teary phone call with my mother after work got me through. The stress of this situation only compounded onto the maintenance issues in the office, which left everyone running around all week. Trying to keep my emotions in check, and remain flexible as I rolled with the punches left my mind running. Getting to the end of the week was not only something I wanted, but time away that I needed. This only reinforced the need for me to consider my own self-care in completing this line of work that I found to be extremely rewarding. While for many this may be a one-summer internship, I have built so many relationships at YES that I know it is not a place I can easily leave. Despite the emotional strain and constant movement, it is a place where I can call home. So many of the youth just appreciate having a place to go that cares for them, when so many have let them down.
The most rewarding part of this week was as my friends and I left the Caribbean Parade to see a youth with her children walking in front of us. When I caught up to them and her little four-year-old daughter saw me, she took my hand and we walked together. Her six-year-old brother then began telling me about him crafting and how their birthdays were coming up. Despite only knowing these children for around a month, it was heartwarming to have that connection with them. Those are the moments that make it all worth it in the end. Those are the moments I cherish.
KELSEY KO | OFFICE OF THE PUBLIC DEFENDER
I never grew up watching Mr. Rogers. But a couple of weeks ago, I watched an amazing and emotional documentary on him called "Won't You Be My Neighbor?" at the Charles Theater. A line from it has stuck with me all summer. In it, Mr. Rogers says that whenever he saw something scary on the news, his mother used to tell him, "Look for the helpers. You will always find people that are helping."
Last week I met one of those helpers that Mr. Rogers talks about. It all began when Dante, who is one of the social workers at OPD, took me and another intern out all the way out to Williamsport, a town that's an hour and a half west of Baltimore. Nestled in between the farms and rolling green hills is Cedar Ridge, a therapeutic group home for boys where a lot of our clients go for placement. There, we meet Bill.
Bill is one of those people that radiates light. As he gives us a tour of Cedar Ridge and we walking up towards the school, a young black man pulls up in a vehicle and waves at Bill.
"That's my son," Bill says, beaming with pride.
It's one of the boys who used to be at Cedar Ridge, Bill says. He's now much older, in his late 20s maybe. I'm amazed when Bill explains that a lot of the kids that used to be at Cedar Ridge come back to visit. Some of them even work there now as employees. Bill himself arrived at Cedar Ridge as a part of the foster care system when he was around 10 years old, and lived there for many years. He now works at Cedar Ridge and oversees a lot of it.
Bill continues our tour, and we walk through the different cottages that the boys live in and look at some of the recreational facilities. As he talks about forming relationships with the boys, he tears up. He tells us how he even visits some of them in prison.
"It's important that they know that someone is there to support them after they leave Cedar Ridge, no matter what," he said. "The relationship is the most important thing."
I'm floored by his genuine kindness. Then immediately afterward, I feel a twinge of shame. You see, Cedar Ridge's full name is actually Cedar Ridge Ministries. It is a Christian organization. I didn't want to admit it, but I've had a generalized view of Christianity based on my own experiences growing up in the church and my LGBTQ+ friends' experiences with the church. I remember when I was around 13 or 14, I went to go see Adam Lambert, a gay artist, in concert. There were people holding signs outside that said: "God hates f*gs."
But more and more, I realize that Christians are some of the best people I know. So many Christians I've met exemplify and personify what God and Jesus stand for — love. Mr. Rogers was a Christian. Bill is a Christian. And Dante, who went out of his way to drive me and another intern to Cedar Ridge, is too. He's taking a week off of work next week and is using his vacation days to build wheelchair ramps in the community with his children. These people, they are all the helpers who ask for nothing in return. And helpers transcend religious divides and political differences. They are Christians or atheists. They are Republicans or Democrats. They've helped me grow so much as I've learned to suspend my own biases as a very liberal person.
Public service and social justice work is hard. It seems that injustice is almost immovable when you look at the ways in which our society has been created to structurally disadvantage people of color, women, immigrants, etc., and to keep the powerful, wealthy, and white on top. It can be hard to see how the work you do as just one person can even make a difference in the face of America's difficult history and current political climate. Sometimes, I falter.
Yet all around me this summer, I see the helpers who give because they can and because it is right. And the helpers make me feel hopeful — hopeful that in spite of all the hurt in the world, there is the kind of unselfish good that shines bright and absolutely does not falter. This summer, they've nurtured the part of me that believes in the possibility of a better tomorrow.
WOUDESE BEFIKADU | FORCE / MONUMENT QUILT
Baltimore has been my home for the past three years and I feel like I still don't know the city as much as I want to. One of the reasons that I applied to the CIIP program was to give back to the city that has given me so much during my last summer at Hopkins. This is also the first summer that I have stayed on campus. With that being said, living in Baltimore over the summer has definitely opened my eyes to how small the city actually is. I guess the first time that hit me was when I was driving back home for a family wedding last weekend. I noticed that I passed right by North Avenue which is where my internship is. I have taken that same route countless times, however, I never noticed that I would always pass by Station North on the way home. Another time was when I was working at my internship, which is in the Motor House, and I walked downstairs to open the back door for my supervisor. When I opened the door, I noticed that Graffiti Alley was right behind the Motor House. Although I had been to Graffiti Alley before, I didn't really know how to get there because I probably just took an uber there my freshman year. Similarly, during the past three years although I would explore different places in Baltimore like Little Italy or Highlandtown, I think that I'm finally getting a spatial grasp of the city. Living here over summer has given me more time to explore than during the school year. Two weeks ago I went to the Walter's museum for the first time. I'm really trying to explore as much of Baltimore this summer so that I can feel more connected to the city and learn more about the different areas. I'm finding that there's so much happening every day in the city and not enough time that I have trouble picking what I want to do.

Tags: 2018, By Peaceful Means, CIIP, CIIP 2018, FORCE, Franciscan Center, Monument Quilt, Office of the Public Defender, STAR TRACK, Week 5, Youth Empowered Society