HopServe50 Students 2017-2018
Posted: November 13, 2017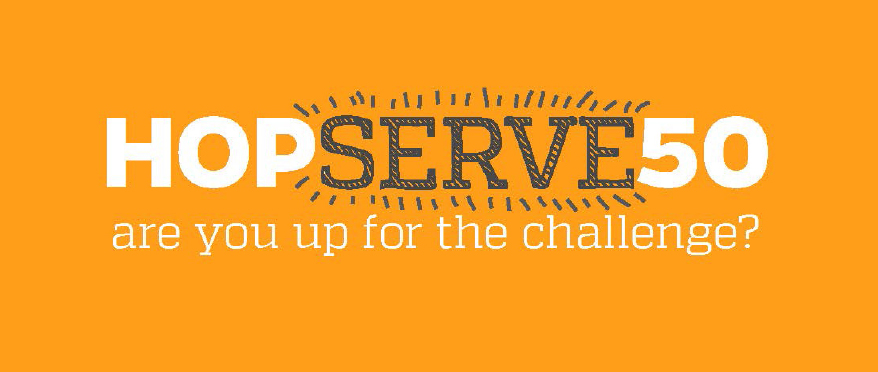 November is upon us, and HopServe50 is well under way! With 1041 registered to participate in the HopServe50 service challenge and 7677 hours logged so far, we're excited to see how these students will impact the Baltimore community. HopServe50 is an academic year service challenge to all undergraduate and graduate Homewood students to serve a minimum of 50 hours of non-paid civic engagement activities in Baltimore City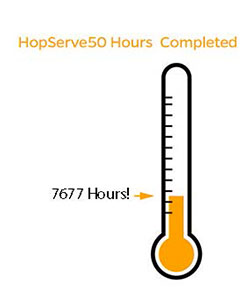 between August 31, 2017 and May 4, 2018.
As of November 9, 2017, 22 students who have already hit the 50 hour mark! It's pretty awesome! Learn about Fiona Pat below who was the first student this year to achieve 50 hours of service!
HopServe50 Students
Fiona Pat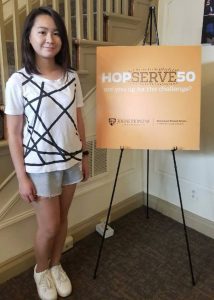 Fiona was the first student this year to complete 50 hours of service!
Major: Neuroscience/Medicine, Science, and the Humanities
Year: 2017
Organizations/Service: SHARE (Supporting Hospitals Abroad with Resources and Equipment), Nu Rho Psi, Epidemic Proportions, Hippocrates Med Review, JHH adult emergency department, American Red Cross Disaster Action Team (DAT)
When Fiona registered for HopServe50 last year, she initially hoped that the "50 hour" mark would serve as a source of motivation for her to seek out opportunities in the greater Baltimore area, beyond the "Hopkins bubble". After a while, the hours unknowingly added up and the drive to engage in service wasn't so much about the "50" – it was about the act of giving back to the community that had given her all these wonderful experiences.
Fiona loves how HopServe50 allows students to engage in a wide range of activities that, altogether, make "Charm City" live up to its name. She looks forward to stepping up the challenge and continuing her work with various organizations, on and off-campus.