Student Group Spotlight: Jail Tutorial Project
Posted: November 8, 2016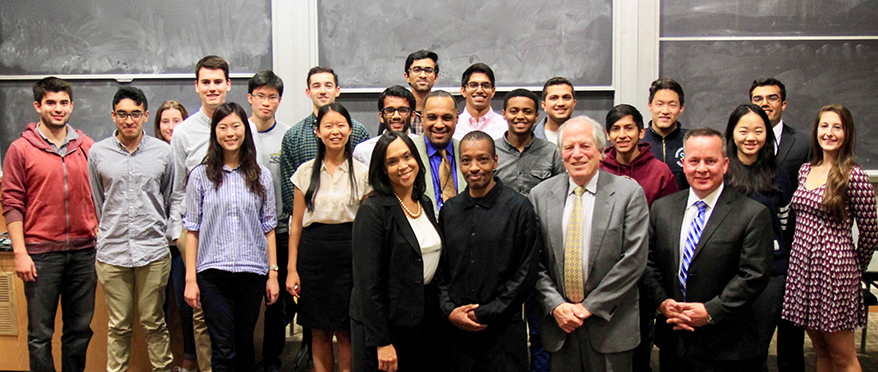 Since the 1980s, the Jail Tutorial Project at Johns Hopkins has provided educational opportunities to incarcerated men and women at jails and prisons in and around Baltimore. They currently tutor at the Baltimore City Detention Center, Maryland Correctional Institute–Jessup, Maryland Correctional Institute for Women, Chesapeake Detention Facility, and Baltimore Station. The Jail Tutorial Project offers academic support in subjects ranging from introductory English for Speakers of Other Languages and middle school math to GED and official Goucher College courses provided through a partnership with the Goucher Prison Education Program. At all of their sites, they focus on building beneficial academic relationships between tutors from JHU and the inmates they serve to help tutees achieve their educational goals.
Enhancing Trust Between the Criminal Justice System and Baltimore Communities
On campus, Jail Tutorial raises awareness of and advocates for change in the criminal justice system. Every semester, the group hosts a speaker panel to spark discussion on criminal justice topics. Their most recent panel on November 4th focused on Enhancing Trust between the Criminal Justice System and Baltimore Communities, featuring five speakers headlined by Baltimore City State's Attorney Marilyn Mosby and Baltimore City Police Commissioner Kevin Davis.
The Jail Tutorial Project current Co-Presidents are Lucinda Chiu and Apurv Hirsh Shekhar. Lucinda joined Jail Tutorial her freshman year. Having grown up in the suburbs of Boston, she was motivated to help a population that is too often ignored and stigmatized. Four years later, one of the strongest lessons she has taken away from her experiences is that though not all efforts can be quantified, that doesn't mean they aren't worth pursuing. Jail Tutorial helps will go on to obtain their GED, this does not mean that the men and women in our criminal justice system do not deserve the access to education others in the society have.
Hirsh joined the Jail Tutorial Project his sophomore year. As a Health Leads Advocate his freshman year, Hirsh helped connect underprivileged patients at a local hospital with resources such as clean housing and stable employment. One of his clients, a returning citizen, had a particularly hard time finding a job because of his criminal record, and his lengthy jail sentence had outdated his résumé. His status as a returning citizen and inability to find stable employment had affected every aspect of his life, from making it harder to reconnect with his family to forcing him to depend on food stamps. The difficulty this client experienced in locating educational and job training opportunities because of his sentence inspired Hirsh to combat the problem on a more direct level by serving and preparing current inmates for successful re-entry into society through the Jail Tutorial Project at Johns Hopkins.