Alternative Breaks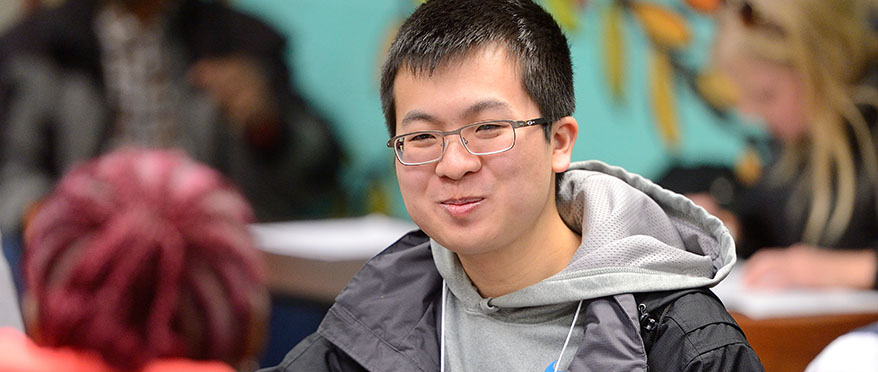 The Alternative Breaks program is designed to give Hopkins students the opportunity to learn about social justice issues in a unique and meaningful way. Alternative Breaks are week-long immersive programs that combine classroom instruction, direct service with community organizations, and various educational sessions (e.g. guest speaker discussions, documentary screenings, or other meaningful experiences).
During each trip, participants will go on-site visits with local nonprofit and government agencies and end every day with interactive group reflection sessions. In the evenings, social activities are offered so that participants can meet each other, share experiences, and have fun! Continue reading below to learn more about our Alternative Breaks trips and how to get involved.
Overall, this alternative break was extremely educational. I gained a broader view of educational issues and a more nuanced understanding of the ways that factors such as poverty, cultural differences, and the influence of charter schools affect student outcomes. Because of this class, I hope to approach community engagement and service in a more thoughtful way as I continue to volunteer in Hopkins student groups, especially in situations where I work directly with children.

-Karen Chen '20
Get Involved
We realize that your college life consists of studying, studying, and more studying. Naturally, you need some downtime to catch up on sleep, life, and relaxation. However, why not consider spending some of your break meeting some new friends in a unique, rewarding, and meaningful way? Rather than being stressful, Alternative Breaks are designed to be relaxing and fun. This is also an affordable option! Lodging, transportation, and meals are included in the program fee for each trip and substantial need-based financial aid is available.
Have questions? Contact volunteer@jhu.edu or call (410) 516-4777.
Alternative Breaks Trip: March 2019
The Center for Social Concern will not be offering Baltimore-based Alternative Spring Breaks this year, but we will be supporting the Habitat for Humanity at JHU-organized Alternative Break to Huntingdon, West Virginia.
Habitat for Humanity
The Habitat for Humanity Alternative Break focuses on solving the challenge of affordable housing for those in need. During the trip, students will participate in the process of building a house, including nailing walls, laying roofs, painting, and securing the foundation. No prior experience is necessary as on-site mentors will guide students throughout the process.
The house that we build will not only serve as a shelter for a future family but also become a foundation for the family's life. This foundation will allow the homeowners to seek better education and better jobs for their family without worrying about where to sleep at night.
While bonding with each other during this fun and meaningful alternative break, students also have the opportunity to explore Huntington, WV through fun activities planned throughout the week like movies, trivia, bowling, and more.
Trip fee: *$250. All fees include activities, lodging, transportation and food for the week.
*A significant amount of need-based financial aid is available, and applying for financial aid will have no bearing on your application to the program. Students interested in financial aid should indicate it on their applications.
Application Process and Procedures
The 2019 application is currently closed.