Alternative Breaks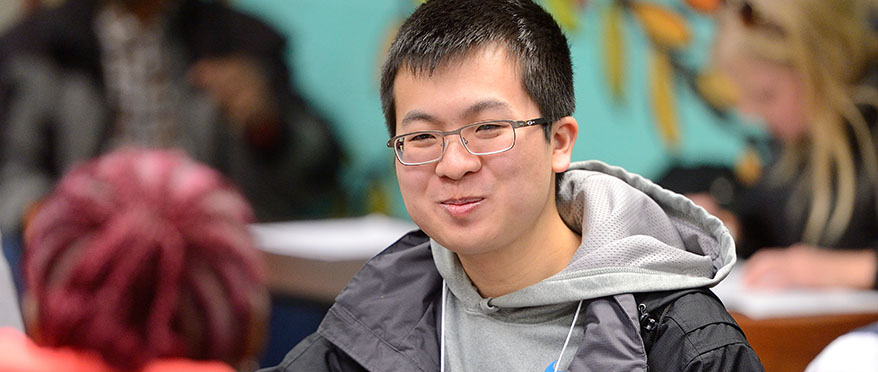 Get Involved
We realize that your college life consists of studying, studying, and more studying. Naturally, you need some downtime to catch up on your breath. However, why not consider spending some of your break meeting some new friends in a unique, rewarding, and meaningful way? Rather than being stressful, Alternative Breaks are designed to be relaxing and fun. This is also an affordable option! Lodging, transportation, and meals are included in the program fee, and need-based financial aid is available.
The Alternative Breaks program is designed to give Hopkins students the opportunity to learn about social justice issues in a unique and meaningful way. Alternative Breaks are week-long immersive programs that combine direct service with community organizations with a variety of educational sessions (e.g. guest speaker discussions, documentary screenings, workshops, and trainings).
Overall, this alternative break was extremely educational. I gained a broader view of educational issues and a more nuanced understanding of the ways that factors such as poverty, cultural differences, and the influence of charter schools affect student outcomes. Because of this class, I hope to approach community engagement and service in a more thoughtful way as I continue to volunteer in Hopkins student groups, especially in situations where I work directly with children.

-Karen Chen '20
Have questions? Contact volunteer@jhu.edu.
Upcoming Alternative Break Trip: St. Louis March 15-21, 2020
The Center for Social Concern is hosting an alternative spring break trip (ASB) to St. Louis, MO, and you are invited! The trip and service projects will be focused around the topic of "Community Development;" specifically, analyzing the assets that an urban city has, the distribution of resources and funds, and the systemic issues that lead to an area becoming underdeveloped.
The trip will take place during Spring Break, Sunday, March 15 – Saturday, March 21, 2020. This trip costs $125.00 per student, however, the price is ALL INCLUSIVE and there are scholarships available for partial and full coverage. Additionally, all trip participants will have to complete workshops, training, and readings for orientation before the trip and re-orientation after.
Application Process
Interested in heading to St. Louis?
Applications are due December 31, 2019.  If you're interested in a scholarship, indicate "yes" when prompted on your application.
This program will have both an orientation and reorientation requirement that will take place before and after the service trip, respectively. Additional time, beyond the week of spring break, will be required for ALL participants during the Spring 2020 semester.
For any questions or concerns please email volunteer@jhu.edu.
ASB Timeline
| | |
| --- | --- |
| Date | Event |
| December 31, 2019 | Application Deadline |
| January 10, 2019 | Acceptances Announced |
| TBD | Orientation |
| March 15, 2020 | Program Start Date |
| March 21, 2020 | Program End Date |
| TBD | Re-orientation |