Become an Executive Board Member
Thank you for your interest in Baltimore First! Applications to join the 2021-2022 Executive Board will be available in Spring 2021.
Have questions? Contact volunteer@jhu.edu or the Baltimore First Executive Board at baltimorefirst17@gmail.com
Meet the 2020-2021 Executive Board
Executive Director | Neha Gupta '21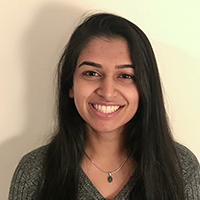 Neha Gupta is a rising senior in the Chemical and Biomolecular Engineering Department with a minor in Spanish for the Medical Professions. She loves baking, watching movies, and doing volunteer work in her community. With respect to Baltimore First, she looks forward to driving conversations about volunteerism and social justice and hopes to create a strong sense of community within the Baltimore First cohort. Above all, she is beyond excited to work with our diverse and immensely talented Executive Board to see what the year brings!
Director of Education | Carrine King '22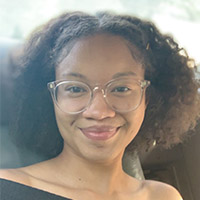 Carrine King is a rising junior and studying Materials Science and Engineering. She loves to draw, work out, and take care of plant babies. She has been volunteering with Baltimore First since her freshman year. She wants to continue to help the organization grow as it sparks a conversation about what it means to truly volunteer and make a difference within Baltimore.
Director of Community Partnerships | Hudson Liu '22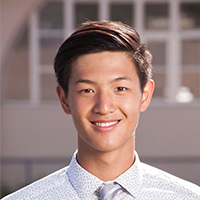 Hudson is a rising junior from San Diego, California studying Chemical and Biomolecular Engineering. In his free time, he likes to play sports, work with ceramics, cook, and skate. He has volunteered with Bulldogs Basketball at the Barclay School and the St. Francis Neighborhood Center in the past, and enjoys working with middle school students. He envisions Baltimore First students developing a meaningful personal connection to Baltimore City and understanding the roots of its social issues through Baltimore First. By joining the Executive Board, Hudson hopes students forge strong relationships with local organizations and discover an appreciation for their home.
Co-Director of Volunteer Management | John Frye '21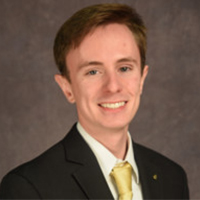 John is a senior International Studies major with a minor in Business. His lifelong passion is international commerce, and he strives to create a more equitable and financially inclusive global marketplace. John has been volunteering with Baltimore First for over three years. His ultimate vision for the organization is one where volunteers feel more connected with one another. He hopes to foster this change by planning community-building events, picnics, and festivals in tandem with his administrative duties.
Co-Director of Volunteer Management | Catriona Mitchell '21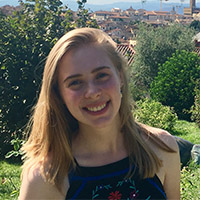 Catriona Mitchell is an Applied Mathematics & Statistics senior. She has volunteered with Baltimore First since her freshman year at Hopkins, volunteering at Carmine Garden and Club 1111. She is excited to return as Co-Director of Volunteer Management and hopes that, through volunteering with Baltimore First, students not only come to better understand their Baltimore community, but also deepen their understanding of the various social justice issues that our community faces.
Director of Recruitment & Marketing | Samrawit Getachew '22
Sam is a rising junior majoring in Neuroscience and minoring in Psychology. She is pre-med, but you wouldn't be able to tell if you ever saw her try to sit down and study. She is from Florida, a place she never considered so dearly as home until she went to Hopkins. She grew up in a huge family with lots of children, so she feels she has understood the meaning of community and responsibility since she was young. Art is a hobby of hers; she has been drawing since she was five years old, and though she is still not amazing at it, she's improved quite a bit and it's still her favorite thing to do. She also loves to read but can't seem to finish any of the books she's been reading lately!
Assistant Director of Recruitment & Marketing | Sai Chandan Reddy '23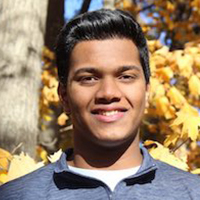 Sai is a guy with many interests. He enjoys reading the classics in his spare time, and his favorite author of all time will always be Dostoevsky because of the profound ideas he posits in his works. Sai also spend a lot of his time playing video games and watching sports, with his favorite sport being football. However, he does not spend all his time indoors, and prior to quarantine, he used to play basketball and tennis with his buddies. In regards to his academic interests, Sai is pursuing a neuroscience major here at Hopkins because the mysteries of the human brain have always amazed him, and he would like to learn more about the most powerful object in our universe. Over the course of his first year at Hopkins, he has absolutely loved living in Baltimore. Everywhere he turns there is a pinch of history, a morsel of culture, and a surreal vibe you simply don't get in other cities around America. While it is true there are various problems afflicting B'more, he believes the pieces are right there to solve them as well. He envisions Baltimore First being the force that sets into motion a Rube Goldberg Machine; we, as an organization, are here to initiate change and create self-sustaining communities such that there should not be a need for future volunteers. All in all, he is proud to be a Blue Jay and a citizen of Charm City.