Become a Community Partner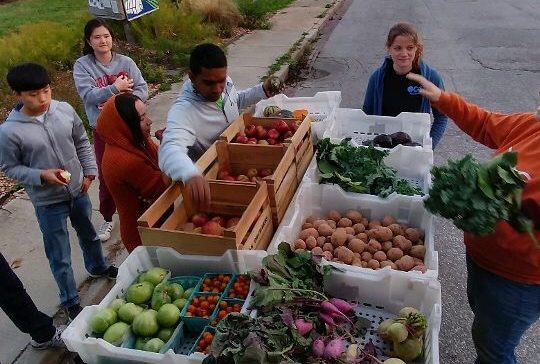 Baltimore First strives to provide Baltimore City government agencies and non-profit/community organizations with a steady force of dedicated and intentional student volunteers on a weekly, bi-weekly, or monthly basis. This program is funded by a private endowment, so there is little to no cost to your organization to participate. Baltimore First provides transportation, limited supplies, and additional logistical support for all student volunteers. In line with our values of education and intentionality, volunteers also participate in monthly education workshops and reflection sessions, during which they synthesize their service experience with a larger curriculum focused on the historical, sociopolitical, and cultural contexts of our City. Should you be selected as a community partner, we will do our best to match you with students with skills and interests that best fit your organization's needs. We are committed to ensuring a mutually-beneficial partnership experience for both you and our student volunteers!
Previous & Current Community Partners
Baltimore First has worked with the following organizations in Baltimore City (* indicates previous community partner):
Interested and/or have questions? Contact volunteer@jhu.edu or our Student Director of Partnerships at baltimorefirst17@gmail.com.