For Faculty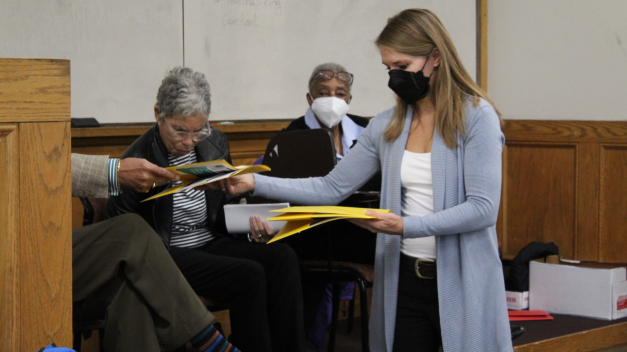 Dr. Victoria Harms during her Fall 2022 CBL course
What Does Community-Based Learning Mean for Faculty?
Do you teach a course that involves students engaging with nonprofits, community organizations, or schools? Would you like to use community engagement experiences (such as bringing in community guest speakers, conducting an ecological survey, teaching school-age children financial literacy, or creating a nonprofit business plan) to enhance student learning in your course? Read on!
Criteria of an Undergraduate JHU Community-Based Learning Course
Community-Based Learning (CBL) is a pedagogical model that engages students, faculty, and Baltimore City Co-Educators (Community Partners, e.g. nonprofit and government agencies) in coursework and community engagement that supports academic learning objectives and Community Co-Educator identified needs.
CSC supported CBL courses must adhere to the following principles:
Baltimore City based experience is integral in course design
Course design includes critical reflection on the relationship between academic course content and community engagement experiences.
Academic credit is five for classroom and community engagement, as demonstrated in the student's preparation, research, evaluation, and reflection.
Faculty's Co-Educators (s) must be involved in the development and implementation of the CBL course.
I am Interested. Now What?
The Center for Social Concern staff can help you complete the following:
Contact the Center for Social Concern at volunteer@jhu.edu with questions.