Crenson-Hertz Award for Community-Based Learning
The Crenson-Hertz Award is an award for Community-Based Learning and Participatory Research. It is established in honor of emeritus faculty members, Matthew Crenson and Neil Hertz. The annual award is given to one or two faculty member who are dedicated to community engagement. This is displayed through their teaching, academic program development, and/or research that has enriched student learning and established meaningful community partnerships. Check out the award recipients below and consider nominating a faculty member.
Questions? Contact the Center for Social Concern at volunteer@jhu.edu to get started.
Nomination Process
Students, faculty, staff, and community partners can nominate any full-time JHU faculty member. Self-nominations are not accepted. Awards are usually selected in April and presented to the award recipients in May during an award celebration.
Crenson-Hertz Award Recipient List
2020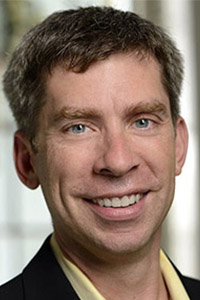 Dr. Mike Reese
Senior Lecturer, Sociology Department and Director, Center for Educational Resources
As a former Engaged Scholar Faculty Fellow, co-chair of the Community-based Learning- Learning Community and ardent supporter of CBL at Homewood, Dr. Reese has a student and community centered approach to teaching through his work in B'More, Urban Studies and Introduction to Sociology courses. His course work not only engages students in Baltimore through creative partnerships and experiences, but also serve as a pedagogical and technical resource for CBL faculty and faculty at large.
2019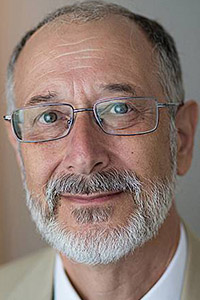 Dr. Philip J. Leaf
Professor of Mental Health and Director of the Center for Adolescent Health
2018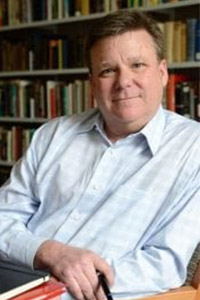 Tristan Davies
Senior Lecturer in Writing Seminars and Director of Undergraduate Studies
Tristan Davies was selected as the winner of the 2018 Crenson-Hertz Award for Community-Based Learning and Participatory Research due in part to his long time partnership with Roland Park Elementary/Middle School through The Write Place. Tristan is committed to enhancing community-based learning at JHU through his work with the Center for Social Concern and active participation in CBL faculty meetings.
2017
Dr. Linda Gorman, Director of Undergraduate Studies, Teaching Professor, Department of Psychological and Brain Sciences
Dr. Gorman has been recognized for taking neuroscience beyond the walls of the classroom and for her engaging teaching style. For over 14 years, the Making Neuroscience Fun Program has both enriched Baltimore area youth but also Johns Hopkins students. Dr. Gorman's other efforts include HopKids, Aphasia Life Enrichment, and Kids Enjoying Exercise Now. View HUB article now.
2016
Dora Malech, Assistant Professor, Writing Seminars
2015
Dr. James Goodyear, former Associate Director, Undergraduate Program in Public Health and;
Dr. Elizabeth Rodini, Director, Program in Museums and Society
2014
Claude Guillemard, Senior Lecturer, French Program, German and Romance Languages and Literatures and;
Dr. William Smedick, Senior Lecturer and Director of the Master's in Engineering Management Internship Program, Center for Leadership Education
2013
Lisa Folda, former Assistant Director, Undergraduate Program in Public Health
2012
Lee Bone, Associate Professor, Health, Behavior, and Society, Bloomberg School of Public Health