SAT Prep
The deadline for fall 2017 SAT Prep registration is Thursday, September 21st.
The Johns Hopkins SAT Prep Program aims to provide Baltimore City students with free, high-quality SAT preparation. Using personalized instruction, our program helps students cultivate the skills and strategies necessary to thrive on the SAT exam.
By connecting high school and college students in a collegiate environment, our program aspires to give high school students access to valuable mentorship opportunities and other insights into college life.
Get Involved
There are a couple of different ways to become involved in SAT Prep:
If you are a high school student attending a Baltimore City Public School looking for SAT tutoring, continue reading below about requirements of the program, registration information, and important dates.
If you are a JHU undergrad and are interested in becoming a volunteer tutor, read more below on how to apply.
Having been in the SAT program since 2015 and understanding the vital role that the SAT plays in college admissions, I really like how the SAT program provides personalized instruction and feedback for students. I enjoyed seeing my own students improve over time and would recommend this program to any high school student who wants to improve their SAT score! ~Tutor, Jin Lu '19
About SAT Prep
The SAT Prep Program is an intensive six-week commitment. It is designed to assist high school students attending Baltimore City Public School in preparing for the SAT through small group and one-on-one tutoring sessions. SAT Prep tutors will teach strategies, tips, and techniques for each section covered in the exam so students will be prepared when taking the SAT.
The SAT Prep Program is a biannually run program (fall and spring) that pairs Johns Hopkins undergrads with one to two Baltimore City Public School students. It offers individualized help with SAT problems and test taking strategies. This program prioritizes students currently enrolled in their junior year of high school but does accept seniors and sophomores if there are any vacant spots.
For more information about SAT Prep, PDF Document: view .pdf flyer, call 410-516-7673 or email jhusatprep@jhu.edu. You can also view important SAT Prep event dates on our calendar.
Requirements, Registration and Forms
Requirements
This program is only open to Baltimore City Public School students and is located at Johns Hopkins University. Due to limited seating and availability, first priority will be given to students in their junior year. To be eligible for participation in this program, students must attend the scheduled pre and post diagnostic exams and all scheduled tutoring sessions. View the "Important Dates tab" to see all of the scheduled tutoring session dates and times.
Registration and Forms
Our energetic students are excited to work with you and hope you will consider registering for the SAT Prep Program. Follow the steps below to begin the registration process. NOTE: completing the online SAT Prep Registration Form and additional required forms below does not guarantee a spot in the program. We will follow up via email with participants who are accepted to the program.
Step 1
Complete and submit the online SAT Prep Registration Form.

This form automatically registers participants for the scheduled pre-diagnostic exam.
Upon submission of the online SAT Prep Registration Form, additional information will be sent via email about the pre-diagnostic exam.
Step 2
Complete and submit the online Release and Indemnification Agreement Form.
Complete and submit the online Image Waiver Form.
View Important Dates
Fall 2017 Tutoring Sessions
The pre and post diagnostic exams have been scheduled for the following dates:
Fall tutoring sessions occur on Wednesday evenings and Saturday mornings:
Wednesday sessions: 5:30 p.m.-8 p.m.
Saturday sessions: 11:30 a.m.-2 p.m.
Fall 2017 Schedule
*Tutors are not required to attend the pre and post diagnostic exams.
| | |
| --- | --- |
| Preliminary Diagnostic Exam* | September 24 (9:30 a.m. - 2 p.m.) |
| Tutoring Sessions (September) | September 30 |
| Tutoring Sessions (October) | October 4, 7, 11, 14, 18, 25, 28 |
| Tutoring Session Cancelled (October 21) | No tutoring–JHU Fall Break |
| Tutoring Sessions (November) | November 1, 4, 8 |
| Final Diagnostic Exam* | November 11 |
| Semester Wrap Up | November 15 |
Meet our Leaders
The SAT Prep Program is managed by Young Song, Director of the Tutorial Project and Assistant Director at the Center for Social Concern. She is supported by two student leaders and an energetic and ambitious group of JHU students who have a passion for working with youth to help them academically succeed. Young and her team are responsible for supporting and tutoring participants to prepare them for the SATs. Read more about this year's leaders below.
Program Coordinator
Yeena Yoon '20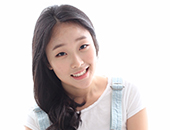 Yeena Yoon is a sophomore studying Writing Seminars and Public Health Studies. She is the SAT Prep Program Coordinator. On campus, Yeena does service projects through APO, performs as part of the Humming Jay acapella group, and is an editor for JMagazine.
Program Assistant
Dominique Caldwell '21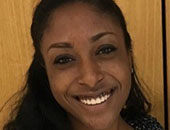 Dominique Caldwell is a freshman studying neuroscience and psychological & brain sciences. Aside from working as the SAT Prep Program Assistant, she is a New Jersey EMT, and is excited to get more involved in the Hopkins community.
Become a Tutor
Are you a JHU student who remembers taking the SAT exam? Are you interested in helping others succeed on the SAT? Consider becoming an SAT Prep tutor!
SAT Prep tutors are provided the opportunity to:
assist students in improving academically and emotionally
develop communication and leadership skills
meet new people and make a commitment to helping others
learn about yourself by gaining confidence as a tutor and mentor
make a positive impact and help a student achieve their academic dreams
I enjoyed having the opportunity to help high school students prepare for the SAT while having a positive impact on the community. I think the students benefited from this experience since they were able to receive one on one training in the subjects they struggled with most and the class could be tailored to a particular student's needs. ~Tutor, Adam Blakney '20
Requirements
There is no experience necessary to become an SAT Prep tutor. All of the essential materials, including test answers and useful tutoring techniques, will be provided for you during tutor training. Tutors are not required to attend the pre and post diagnostic exams but must attend tutor training and all scheduled tutoring sessions. Fall 2017 tutor training will be on September 27th. View the "Important Dates tab" above or view the SAT Prep calendar to learn more about important event dates. PDF Document: For more information, view .pdf flyer now.