Student Groups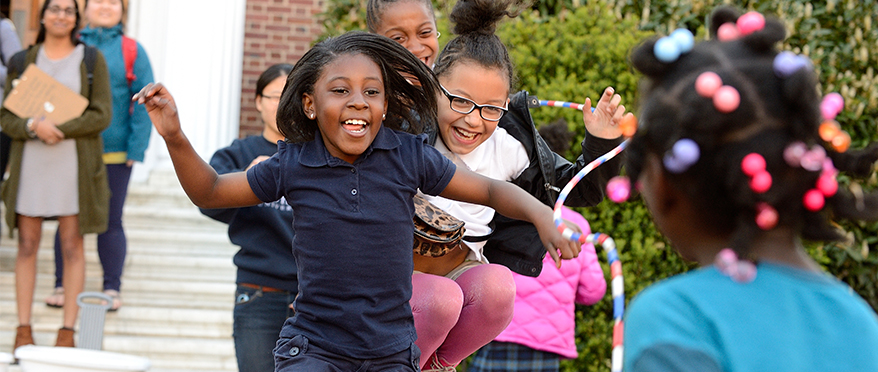 The Center for Social Concern supports over 50 student-led groups, each of which focuses on direct service to the Baltimore community. Each student group has team leaders who work in partnership with the CSC and community partner(s) to address community-identified needs across Baltimore City.
Every semester, the CSC's community service student groups serve over 45,000 hours with organizations and government agencies across Baltimore City. Student groups play an invaluable role in supporting these community partners.
Why Join a Student Group?
The Center for Social Concern's student groups provide valuable opportunities for students to be actively engaged members of the Baltimore community. Our involved students grow and develop necessary skills to become successful leaders and social justice advocates throughout their careers at JHU and beyond.
Our students engaged with service find that it is one of the most rewarding activities they participate in during their college career, and we hope you have a similar experience. Every week, we feature a student group on the JHU Center for Social Concern Facebook page to highlight the great work our students are doing in the Baltimore community. A compilation of all the features can be found on the Student Groups of the Week page.
Get Involved
Our student groups are categorized within a specific interest area as listed here:
community development
education and youth serving (including STEM)
environment and sustainability
health education and advocacy
other general interest groups
View our Student Group List and Join Today!
Each student group is recognized in one or more interest area and offer various opportunities for volunteering and engaging throughout the year. The hardest decision is deciding which group to get involved in for the year. To help you make that decision, perhaps ask yourself some of the following questions:
What are your interests and passions?
Are you looking to tutor or mentor kids?
Do you want to work on revitalization projects in the city?

Are you looking to provide advocacy and awareness on social justice issues?

Do you want to work with the elderly?

Would you rather get involved with people experiencing homelessness or poverty?

Are you interested in teaching music?
Once you can find these answers, you'll be able to find the student group that's right for you!
Interested in Starting a New Student Group?
The Center for Social Concern is reviewing its new student group policy for 2017-2018 and is not accepting new student group applications at this time.
We are not accepting new student group applications because we are re-evaluating our student group policies and examining and assessing our overall direct service program in the areas of:
consistency in service
quality of support for our community partners
learning outcomes for students
These policy changes may affect how groups will need to operate in the future in order to remain affiliated and receive funding with the Center for Social Concern. As a result, we feel it would be irresponsible of us to accept new groups if the group structure changes. Out of fairness to other students who also want to start new groups, we cannot make exceptions to this policy.
With that said, please don't get discouraged! There are plenty of other opportunities for you to get involved this semester:
If these don't catch your eye, learn more about other CSC's programs to see how you can get involved and engage with fellow students and our community.
Already Involved in a Student Group?
Below are a few tips and friendly reminders for those of you who are already members of a CSC student group.
Make sure you log your service hours weekly and register for HopServe50!
Attend a facilitated reflection session (more information coming soon!).
Student group re-registration is in the spring. Make sure group leaders submit all applicable paperwork by April 15th. Learn more about group re-registration.
Still have questions? Contact volunteer@jhu.edu or call (410) 516-4777.