Lyft Transportation Requests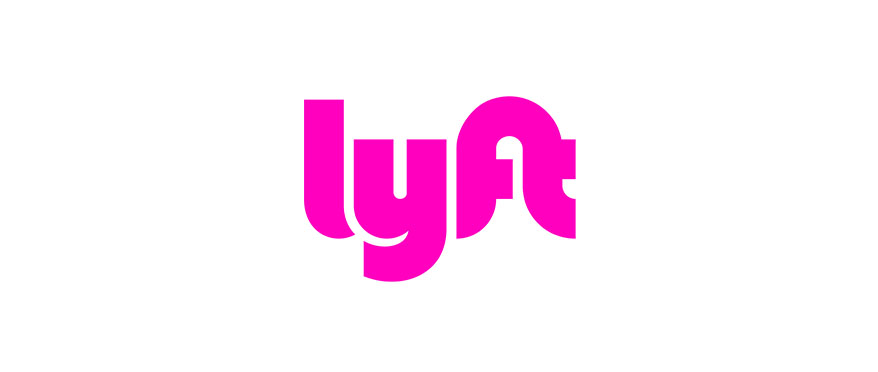 NOTE: Lyft credits will ONLY be approved for student groups who have received in-person service approval (read more about this process in the FAQs). Still have questions? Contact the Center for Social Concern at (410) 516-4777 or volunteer@jhu.edu.
Are you a member of a Center for Social Concern student organization and need to take a Lyft ride to/from your service site(s)? Before completing the Lyft Transportation Request form, read the Lyft FAQs.
If you are ready to submit the Lyft transportation request, click the link below. After completing this request, a CSC staff member will review your request and reach out if they have any questions or concerns. If approved, the identified student leaders will receive an email to manage the Lyft account for the requested student organization. Processing the transportation request may take up to 3 business days.
Submit Lyft Transportation Request
Frequently Asked Lyft Ride Questions
The transportation program is only for group members within CSC student groups who have been approved for the Lyft Program, and the rides must be within the time and location parameters for the credit to be used. Student Organization Leaders should submit the CSC Lyft Transportation Request Form above. The person submitting the form will be one of the group administrator(s) for Lyft and receive additional information.
Keep an eye out for an email invitation from Lyft!
No, only individuals added to the student organization's Lyft account will receive the link and need to download the Lyft app. These individuals will be added to the account by the student organization's administrators for Lyft.
All used Lyft ride credits will be deducted from your student group's budget.
No, if the student group does not have funds to cover transportation they will not be able to utilize the Lyft program. However, if your student group needs additional funding they may apply for a CSC supplemental grant funding on Hopkins Groups or contact volunteer@jhu.edu.
Put simply, your student group will be able to travel between the Homewood campus and your service site(s). All Lyft rides are location-bound and you can only use Lyft for the service sites that you listed in your request.
Yes, however tips will be charged to your personal credit card on file with Lyft and not the student group's credit. The CSC will not reimburse for tips.
*NOTE: Lyft ride credit will automatically apply to any rides taken within the student group's identified parameters. You will need to select and verify the appropriate payment and credit option manually. If you don't rate and pay within 24 hours of your ride, the ride cost is automatically charged to the default payment method.
When your Lyft ride is over, you'll see the rating and payment screen.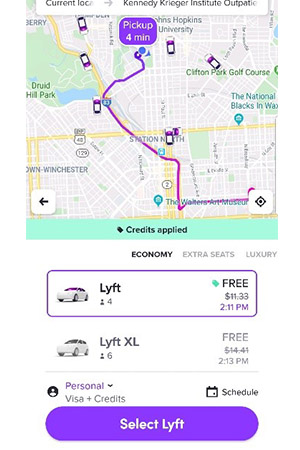 First, rate your driver. This is your chance to tell us about your Lyft ride. Ratings begin at 1 and go up to 5 (5 is the best!).
Leave any feedback about your ride in the comment box. Your feedback is shown to drivers anonymously.
Payment: When you are on the payment page, you can change your payment method. If you are taking a personal ride, but credit is being applied, PLEASE make sure to remove the credit at this point.
If you happen to have more than one credit that is applicable (e.g. you are a member of APO and CCSL), this is where you would make sure the right credit is being applied
Group members have up to 24 hours to close out their ride (rate/tip the driver if they choose). If they do not close out their ride manually, the ride will automatically close out when the 24 hour window is up.
Credits reset the 1st day of each month.
As the administrator of the group, you will have access to the following:
Access to your student group Lyft Program account
Add/Remove group members
Track Expenses