Student Groups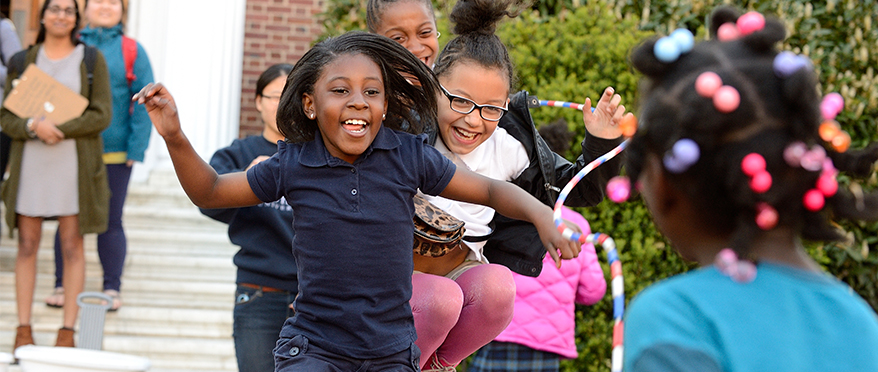 The Center for Social Concern supports over 50 student-led groups, each of which focuses on direct service to the Baltimore community. Each student group has team leaders who work in partnership with the CSC and community partner(s) to address community-identified needs across Baltimore City.
Every semester, the CSC's community service student groups serve over 45,000 hours with organizations and government agencies across Baltimore City. Student groups play an invaluable role in supporting these community partners.
Why Join a Student Group?
The Center for Social Concern's student groups provide valuable opportunities for students to be actively engaged members of the Baltimore community. Our involved students grow and develop necessary skills to become successful leaders and social justice advocates throughout their careers at JHU and beyond.
Get Involved
Each student group affiliated with the CSC is recognized in one or more interest area (ie. community development, education and youth serving, environment and sustainability, health education and advocacy, and other general interest groups) and offer various opportunities for volunteering and engaging throughout the year.
The hardest decision is deciding which group to get involved in. To help you make that decision, perhaps ask yourself some of the following questions:
What are your interests and passions?
Are you looking to tutor or mentor kids?
Do you want to work on revitalization projects in the city?

Are you looking to provide advocacy and awareness on social justice issues?

Do you want to work with the elderly?

Would you rather get involved with people experiencing homelessness or poverty?

Are you interested in teaching music?
Once you can find these answers, you'll be able to find the student group that's right for you! If you are unsure about committing to a student group, learn more about the CSC's other programs.
View our Student Organizations on Hopkins Groups and Join Today!
Already Involved in a Student Group?
Below are a few tips and friendly reminders for those of you who are already members of a CSC student group.
Still have questions? Contact volunteer@jhu.edu or call (410) 516-4777.