Group List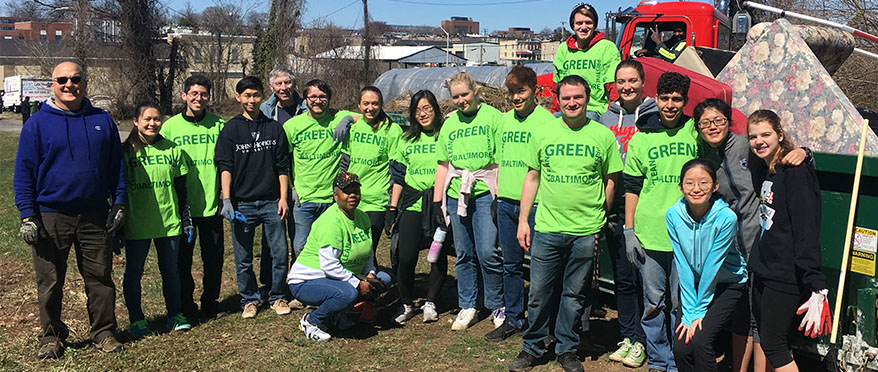 Each student group is categorized based on an interest area listed below. You can briefly view each student group's expectations and learn more about their group by clicking on each student group name within the interest area.
Every week, we feature a student group on the JHU Center for Social Concern Facebook page to highlight the great work our students are doing in the Baltimore community. A compilation of all the features can be found on the Student Groups of the Week page. If you are unsure about committing to a student group, learn more about our other student initiatives.
Still have questions? Contact volunteer@jhu.edu or call (410) 516-4777.
Join a Student Group
After identifying a student group that you'd like to join, click on the student group name. It will take you to "Hopkins Groups" (the system that organizes all of our student groups) and click "Join Organization." Otherwise, you should contact the "primary contact" in each student group you are interested in joining. A team leader should follow up with you shortly.
All of our student groups do amazing work! Check out a handful of our group spotlights: The Alliance for Clean Water, Alpha Phi Omega, Charm City Science League, Hopkins Students for Homelessness Alleviation and Awareness, Jail Tutorial Project, and Remington Outreach!
Still have questions?
Interest Areas and Student Groups List
Art Brigade
We require our members to commit to a two hour volunteer trip the same day each week. Anyone is welcome to join so long as they come on time to these trips and consistently work with our group.
Believe in Art
This unique student group strives to bring creative and therapeutic activities to the Johns Hopkins Hospital grounds. Its members will visit several waiting areas and provide patients, as well as their families, with artistically stimulating crafts (such as drawing and painting), exclusively designed to relieve personal pain and provide emotional support. Service trips to certain locations are done either weekly or biweekly.
Musicare
There is no requirement for number of hours, as Musicare is an open organization where members can sign up for any trips that they can attend. Board members are required to attend all board meetings unless excused, and librarians/conductors are required to attend rehearsals to make sure groups are prepared for the trips.
Alpha Phi Omega (APO)
Pledging semester required for new members. 20 hours minimum, 8 meetings, 6 fellowships (bonding activities) and 2 leadership points (received via leading events). All are subject to change.
If you are interested in getting involved in STEM groups, please read more below.
Alpha Phi Omega (APO)
Pledging semester required for new members. 20 hours minimum, 8 meetings, 6 fellowships (bonding activities) and 2 leadership points (received via leading events). All are subject to change.
Art Brigade
We require our members to commit to a two hour volunteer trip the same day each week. Anyone is welcome to join so long as they come on time to these trips and consistently work with our group.
Best Buddies
Members matched in a friendship are required to attend all events held on campus with the buddies whereas associate members are only required to attend one meeting a month.
Camp Kesem at Johns Hopkins University (Camp Kesem JHU)
Each counselor is expected to attend one monthly general body meeting, join a committee and attend monthly meetings, attend 18 hours of counselor training, as well as attending all 6 days and 5 nights of camp in August. General body members are only required to attend general body meetings and committee meetings.
Encore Music Program
Around 1-2 hour commitment per week and need to attend the semester general body meetings.
Food as Medicine
Food as Medicine members are expected to sign up for at least two tutoring sessions per semester either at Waverly or Barclay Elementary School. Members who have signed up for a session are also required to attend the briefing/planning meeting at the beginning of each week to discuss the tutoring material.
Hop Help Tutoring (Hop Help)
The expectations we have of our members are that they arrive on time to their assigned days and that they are committed to their sessions every week. Up to two absences are allowed per semester, but we require that our tutors inform us of their missed sessions in advance.
JHU Circle K (Circle K)
Each member is expected to complete 15 hours per semester; meetings are not mandatory but they do count towards the 15 service hours. You are allowed to decide which events you choose to go to as long as they add up to 15. Also, we do require dues of $10 each semester, which go towards member shirts and our end of year ceremony.
Splash at JHU
Members are required to attend all teacher/volunteer trainings and semester general body meetings. Each member is also expected to either teach or volunteer the day of Splash and/or participate in its preparations. Check out Splash's Program!
Remington Outreach
While there are no strict requirements. We strongly encourage members to come as often as they can so they can develop stronger and deeper relationships with the kids they work with each semester.
Thread
We ask that volunteers see their student around once a week or once every other week which ends up being about a 2 hr per week commitment.
Tutorial Project
For nine to ten weeks each semester, approximately 100 children come to the Homewood campus twice a week for tutoring. The children are transported by either the program's bus or by their families. A test assessment is given to each child at the beginning of each semester. Based on the results of the assessment, trained tutors plan an hour of activities and educational games that are specifically selected to meet each child's needs. The children are also encouraged to express their creativity.
Writers in Baltimore Schools
WBS Instructors will teach a 24-week writing course of 8 – 12 students. These groups meet once or twice weekly for an hour, either in-school or after-school. Instructors follow WBS's Common Core-aligned creative writing curriculum and will be responsible for helping students revise and prepare pieces for WBS's literary magazine and open mic events. Prior to teaching, instructors are required to attend a half-day orientation. Instructors may be paired with a WBS Teaching Fellow, a current high school senior who has been involved with WBS for several years.
YO! Baltimore Tutoring Project
We expect members to go to the center once a week, which last 2 hours plus at least half an hour for transportation. Members may be excused if informed in advance. We have general body meetings about twice a semester, but they are not required to be a member of the club.
Youth Library Tutorial (formerly LEAD)
Youth Library Tutorial is a project-based program in which middle school students are paired with a Johns Hopkins undergraduate mentor to pursue a topic in which the middle school student wishes to learn. The goal of the program is to inspire middle school students to explore their academic interests and to foster a passion for learning. Elements of the learning process include project planning, using the scientific method, using a research notebook, and implementing presentation skills. For some projects, a walking field trip to an on-campus location (such as a laboratory) may also be a possibility.
STEM Student Groups
Aspiring Scientists, Engineers, and Physicians Partnership (ASEPP)
Our trips will be on Friday evenings from 4-5:30/6pm. If you are unable to make this time but are still interested in our group, you could still be a part of ASEPP! Since we design our own lesson plans, we could always use extra help in logistics. Must attend mandatory curriculum development meetings each month and attend a majority of weekly service events at Carmelo Anthony Center.
Baltimore Robotics Institute
We expect that our members volunteer once per week for roughly 3 hours. Volunteering entails going to either a school or the 29th St Community Center and helping kids out with building their robots in preparation for the next VEX competition. Members must also attend general body meetings that occur once a month.
Bootup Baltimore (Bootup)
Potential members are expected to come to one service event per week (either a teaching or refurbishment session) which is approximately 2 hours. Potential members are also expected to attend at least one of the general body meetings throughout the semester.
For donations, please visit Bootup Baltimore's website.
Charm City Science League (CCSL)
We expect members to attend weekly mentoring sessions that last around 2 hours. If they are unable to come to these sessions because of class conflicts, they may work on planning curriculum for the schools. We hold mandatory general body meetings for all members before important competitions and events, such as the Regional and State Science Olympiad tournaments. Finally, we expect members to be present at the aforementioned competitions and events if so required. View website for more information.
Ready, Set, Design!
We expect that potential members make a commitment to being present at our events and to attend all group meetings. Group meetings are the chance for us to reflect on previous events and to plan future events. When volunteers help support our events, we have an hour training/set up portion they are required to attend, and a reflection/tear down hour after the event has finished. Volunteers are expected to be at both.
The Alliance for Clean Water (ACWA)
Because of our open membership system, we do not have specific expectations regarding general meeting attendance requirements. However, we do expect potential members participating in our service events to attend respective informational meetings, usually held a few days before the service trip.
Real Food at Hopkins
Members are required to attend weekly 1-hour meetings and are encouraged to volunteer with a community partner such as the Blue Jay's Perch community garden at least twice per semester. In addition, members are expected to participate in and/or help prepare for educational events hosted on campus which include food waste awareness events, live cooking demos, sustainability networking events, and Food System Working Group meetings.
Advocates for Baltimore Community Health (ABC Health)
We require members to participate in either the advocacy projects or clinical volunteering or both in order to be in good standing. For each semester we require 4 hours of advocacy trips and 2 poster making sessions or a commitment to any clinic that we are partnered with which can be weekly or biweekly commitments. We hold about 2-3 meetings per semester and require that members attend or send excuses if they cannot attend.
Alzheimer's Foundation of America at Johns Hopkins University

We expect members to complete at least 20 hours per semester through volunteering, attending group meetings and helping in fundraising events. Members are also expected to follow through, be punctual and show up to the time slots they signed up for at Keswick Multi-Care Center.

We expect members to sign up with the Red Cross Volunteer Connect service to log hours and also with Hopkins groups. While there is no stringent amount of service hours required to be active, we expect members to attend and staff the bi- or tri-semester blood drives for at least 1 hour. Next semester, we will expect members to serve at least 5 hours with us. We expect members to attend at least 2 general body meetings, and members will be expected to come to at least 3 of the bi-monthly general body meetings.

Colleges Against Cancer/Relay for Life (CSC/RFL)
You are required to attend weekly meetings, help advertise and raise money for events, attend trips to visit cancer patients, and perform weekly tasks assigned by subcommittees.
Health Leads (HL)
Potential advocates will go through a rigorous application and interview process during the first two weeks of schools. Once advocates are accepted into the organization, they are required to attend a weekend long training. Each advocate is asked to attend a three hour weekly shift, an hour and thirty minute long Advocate Development session alternated on a weekly basis with a Follow up Support Session to gain support and reflect on their work with their clients. In addition, advocates are expected to dedicate their time and efforts to helping their clients not only while they are on shift, but also in their free time to provide the best service possible.
Heart and Stroke Awareness at Johns Hopkins (HASA)
We expect members to require every meeting, which occurs every other Sunday. We also require members to attend two health fairs per semester and can choose to volunteer at the Stroke Ward or with the FaceTime Communications Program.
Hopkins Undergraduates for Harm Reduction (HUHR)
Our mission is to bring together students committed to promoting harm reduction practices at JHU as well as around Baltimore City. Harm reduction is a key means to reduce the harmful consequences associated with drug use, sex work, violence, and other activities. To achieve this objective, our students will be involved in advocacy around campus, fundraising activities, speaker events, and direct outreach in the Baltimore community.
Kidney Disease Screening and Prevention Program (KDSAP)
Our organization aims to provide a means of prevention and early detection of Chronic Kidney Disease (CKD), as well as raise kidney health awareness by partnering with the National Kidney Foundation of Maryland and with Drs. Daphne Knicely and Sumeska Thavarajah of the Johns Hopkins Medicine Division of Nephrology. Our partnership focuses mainly on the joint conduction of free kidney health screenings and in Maryland, kidney education talks at the Johns Hopkins Bayview campus, and other community outreach programs.
Project Prevent
Potential members will be expected to attend every general body meeting (not held often). They will also be expected to help contact 10 different agencies each semester and attend the health fair at least once a year.
Salud
We have 5 different projects in SALUD and all of them require different number of hours, depending on the project (hours range from 4 per month to 4 per week). We don't have meeting attendance requirements and we do not hold office hours either. However, our meetings have been conducted in Spanish. We meet 2-3 times a semester in order to make big announcements about our fundraising project and get to know other volunteers and about other volunteering opportunities.
Supporting Hospitals Abroad with Resources and Equipment (SHARE)
General Members are required to volunteer two hours per month during academic semesters at

the SHARE room of Johns Hopkins Hospital. Additionally, General Members are required to attend a General Body Meeting (GBM) on the first Sunday of each of these months from 7pm-8pm.
Students United with America's Toothfairy (SUAT)
We require members to attend our meetings once a week and participate in going to Barclay at least once out of the 2 days we go each week. We also expect them to help us in our other events like the Smile Drive.
The Visionaries
Students will be able to perform the following duties: 1) Vision screenings to identify patients with low vision and those at increased risk of glaucoma 2) Provide in home support/troubleshooting for low vision patients 3) Interview patients and prepare reports for low vision providers 4) Help with visual assistive equipment and lots more!
United Against Inequities in Disease (UAID)
We require members to attend the biweekly meetings (maximum of 2 absences per semester). Members must also volunteer at least twice a month. In addition, they are expected to help out at least once a semester with fundraising, social, or panel events.
Cooking 4 Love (C4L)
Volunteers have the option of attending cooking and/or serving shifts weekly. Sign-ups are sent to members of our ListServ via email each week. Cooking shifts take place in the Interfaith Center (IFC) kitchen from 2-4 PM on Fridays. Serving shifts meet at the IFC at 4 PM on Fridays and take place from 4-6 PM at "My Sister's Place" women's shelter. All transportation to and from the shelter is provided. Volunteers must attend the entire 2-hour shift that they sign up for
Hopkins for the Elderly Student Group
Board members are supposed to attend all of the weekly volunteer opportunities while members are encouraged to attend most of the weekly volunteer opportunities but are not required to do so. We do service once a week for an hour and a half with an additional monthly 4-hour service opportunity.
Pets and Animal Welfare Society (PAWS)
We expect our members to volunteer at the shelter at least twice a month, though we hope that they will volunteer more often. We will have mandatory meetings two to three times a month depending on the various events we are holding. Our members are expected to participate (setting up, cleaning up, promotion, etc.) in our major fundraising events.
United Muslim Relief
For board members, they are expected to attend weekly 1-hour meetings for planning and organizing events. In addition, board members spend varying amounts of time during the week, outside of meetings, making the necessary arrangements for our events to be a success (e.g. contacting other nonprofits, student groups, buying supplies for events, etc.). The president also has weekly conference calls with UMR National to set our agenda and organize our upcoming events. Board members are expected to devote 2-4 hours on average per week, and more as events get closer. We typically organize a general body meeting once a month, which will add up to between 2-3 per semester.
Our Support and Commitment
Each student group is assigned a CSC staff advisor and a group management intern. Advisors are professional staff members at the Center for Social Concern or one of its partner offices on campus.
Staff advisors and group management interns serve in an advisory capacity to support student group engagement with community partners, interpret University policy, and provide guidance and support to work through challenges that may arise. In addition, CSC staff advisors and group management interns challenge and support student groups to provide high-quality, respectful, and meaningful service in concert with our community partner organizations to address community-identified needs. We are here and committed to support you! Meet our group management interns for the 2017-2018 academic year below.
Group Management Interns
Our Group Management Interns help manage the Center for Social Concern's student group portfolio. They report to the Assistant Director of the Center for Social Concern and support each other in Strategic Planning and Support. Read on to see how our interns are involved and what they love about working at the CSC and engaging with the JHU and Baltimore communities. A big thank you to them for all of their hard work!
Claire Chen '20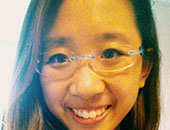 Claire is a sophomore majoring in International Studies and Political Science. She is the Director of Press Corps for JHUMUNC, a Peer Advisor at the Life Design Lab (formerly Career Center), a copy editor for Epidemic Proportions, and likes to read and play piano. Claire first became involved with the CSC during her freshman year through HopkinsCorps and then again as a participant in the Intersession Alternative Breaks program. She finds Baltimore a fascinating city, and she believes in the importance of fostering sustainable and healthy connections between Hopkins and the communities surrounding it. Through her work as part of the Group Management Intern team, she believes that she and the team can advise and support student groups towards that goal to the mutual benefit of all partners involved.
Della Xu '19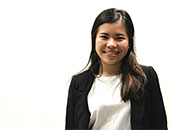 Della is a junior majoring in Global Environmental Change & Sustainability and Economics. In her spare time, she likes to explore Baltimore and nature, cook, volunteer, travel, and help local social entrepreneurs at Impact Hub Baltimore! At the CSC, Della is an Alternative Breaks Leader, former THREAD volunteer, and has been a CIIP intern. As a Group Management Intern, she wanted to be able to advise and interact with the 50+ community service student organizations at Hopkins and learn about their involvement in the community. Throughout her time, she has developed close bonds with her previous and current fellow interns; received invaluable mentorship from her supervisor; and understood many of the complicated relationships between university offices, student organizations, community partners, and more. It is inspiring for her to see all the staff members and student leaders dedicate time to materialize their responsibilities and connections to the Baltimore community, and she hopes that through her job she is able to do the same.
Reah Vasilakopoulos '20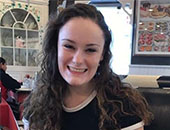 Reah is a sophomore majoring in Public Health and minoring in Applied Mathematics & Statistics. She's originally from Long Island, New York. Reah is a member of the Sexual Assault Resource Unit, J. Magazine, Blue Key Society, and Kappa Alpha Theta. In her freshman year, she worked as a student monitor for the Center for Social Concern and later took part in the intersession Urban Education Alternative Break. She loves being a part of the CSC Group Management team because she believes it is so important to engage in service and develop stronger connections to the Baltimore community as a Hopkins student!
Expectations
Unlike on-campus organizations, Center for Social Concern student groups have an added responsibility to their community partner(s) and the population they serve. Each student group has appointed leaders and officers (i.e. President, Vice-President, Financial Officer, etc.) who serve as points of contact to the CSC, their community partners, and fellow group members. Student group leaders work closely with their community partners to ensure each other's goals are met and there is successful collaboration throughout the year.
In addition, group leaders work with CSC staff advisors and group management interns to ensure they are meeting CSC and University policies and procedures.
Our hope is that your student group experiences provide you and your group members an opportunity that compliments your academic endeavors, helps you explore pressing social justice challenges, and deepens your understanding of your personal strengths and weaknesses.
Still have questions? Contact volunteer@jhu.edu or call (410) 516-4777.