Bootup Baltimore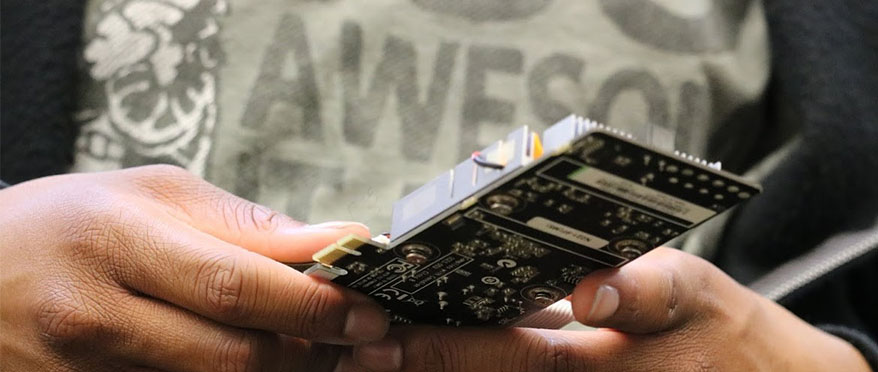 (photo credits: Lauren Duvall of STEM-LEADS)
Since the late 1990's, Bootup Baltimore's undergraduate volunteers have worked in tandem with Baltimore schools and other local organizations to provide free computers and computer instruction to students of all ages. Bootup volunteers donate their time and expertise to the club which consists of two different branches:
A branch dedicated to repairing recycled computers
A branch dedicated to working with Baltimore City students in basic programming, word processing, graphic design, and other fun and useful computer skills
Any JHU students who are interested in participating is welcome since computer experience is not required.
Mission Statement
Bootup Baltimore seeks to spark interest in technology and improve technology literacy for members of the Baltimore community who lack access to computer equipment or engaging learning materials about software. By providing refurbished systems and hands-on instruction, we hope to not only expand computer access in Baltimore, but also create excitement and opportunities for our participants to engage with technology. Additionally, we work towards these goals sustainably by refurbishing donated computers and promoting open source solutions.
Getting Involved
Donations
Thank you for considering to make a donation. Due to student availability, we are not able to accept donations of computers and computer equipment from both organizations and individuals during the summer. Bootup will be accepting donations again during fall 201`9, so please visit this page again soon. Computer hardware and other electronics that are damaged beyond repair or are too old to repair should be recycled appropriately via JHU Recycling. If you'd rather make a monetary donation, please visit giving.jhu.edu and specify "Bootup Baltimore" when prompted. All donations are tax-deductible.
Note: Please do not drop off any items at the Center for Social Concern without first coordinating with Bootup Baltimore.
Join Bootup Baltimore

Potential members are expected to come to one service event per week (either a teaching or refurbishment session) which is approximately 2 hours. Potential members are also expected to attend at least one of the general body meetings throughout the semester. To join Bootup, click the button below which will take you to Hopkins Groups. Click the "Contact" button and someone from Bootup will contact you shortly.
Contact
If you have any additional questions or are an organization in need of technology, please contact ggivelb1@jhu.edu.