Student Groups of the Week
Posted: November 14, 2017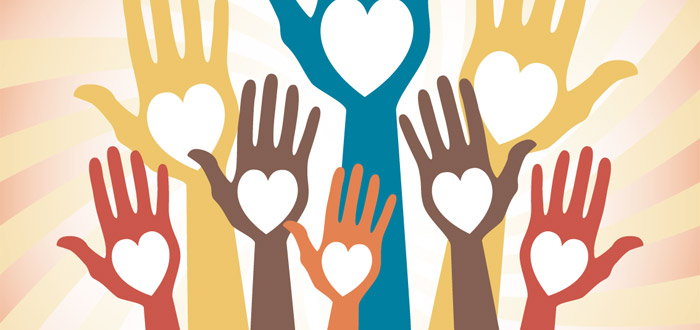 Every week, we feature a student group on the
JHU Center for Social Concern Facebook page
to highlight the great work our students are doing in the Baltimore community. Keep reading to learn about their commitment to community service along with our fabulous student group interns who make our programs a success! You can also
view our student groups now.
to learn more about their expectations and how to join their group.
2017-2018 Student Groups of the Week
Group Management Interns
We'd also like to spotlight our fabulous student Group Management Interns who help manage the Center for Social Concern's student group portfolio. They report to the Assistant Director of the Center for Social Concern and support each other in Strategic Planning and Support. Read on to see how our interns are involved and what they love about working at the CSC and engaging with the JHU and Baltimore communities.Reah Vasilakopoulos '20: In her freshman year, Reah worked as a student monitor for the Center for Social Concern and later took part in the intersession Urban Education Alternative Break. She loves being a part of the CSC Group Management team because she believes it is so important to engage in service and develop stronger connections to the Baltimore community as a Hopkins student!
Della Xu '19: An Alternative Breaks Leader, former THREAD volunteer, CIIP, and Group Management Intern. As a Group Management Intern, she wanted to be able to advise and interact with the 50+ community service student organizations at Hopkins and learn about their involvement in the community. Throughout her time, she has developed close bonds with her previous and current fellow interns; received invaluable mentorship from her supervisor; and understood many of the complicated relationships between university offices, student organizations, community partners, and more. It is inspiring for her to see all the staff members and student leaders dedicate time to materialize their responsibilities and connections to the Baltimore community, and she hopes that through her job she is able to do the same.
Claire Chen '20: Claire first became involved with the CSC during her freshman year through HopkinsCorps and then again as a participant in the Intersession Alternative Breaks program. She finds Baltimore a fascinating city, and she believes in the importance of fostering sustainable and healthy connections between Hopkins and the communities surrounding it. Through her work as part of the Group Management Intern team, she believes that she and the team can advise and support student groups towards that goal to the mutual benefit of all partners involved.