Week 3: Community Arts Programs
Posted: July 3, 2019
ZAKIYA CARTER| 901 ARTS
Considering that I will be working at a nonprofit in Better Waverly (AKA best Waverly) Whig serves youth pursuing Art and Music this I run into several great and inspiring people. I could talk about the people at Fusion Partnership who manage the finances of the facility or the countless volunteers and staff who help to make sure that the organization thrives. But I would say the person who is the most inspiring at my placement is my supervisor. And this is not to get brownie points because she may read this but she honestly is the most inspiring person I've met at my placement.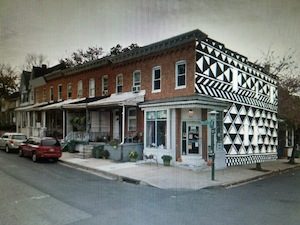 Although she works tirelessly to make sure both the summer camp and youth works programs start off with a bang, she also devoted time to making sure her former students have a great summer. For the past weeks she has been going over scheduling and paperwork for pretty much everyone to make sure everything will be running as smoothly as possible and to have back up plans for all of the other possible outcomes. My supervisor is kind to all the people she meets and wholly respects everyone's different surroundings and upbringings. She even strives to better herself and her community in various ways from working in a community garden to taking classes on being a supervisor to a majority minority public. She exudes confidence when she fights for what she believes in and encourages other to have moments of self reflection and mindfulness. Additionally, she uplifts ideas that we may have especially when we find a way to improve past ideas to make them even better. She helps make the facility feel wholesome and welcoming and I don't think we'd get along as easily without her.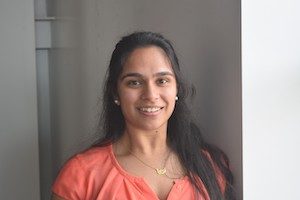 SEHEJ PARMAR | BALTIMORE YOUTH ARTS
It's the last week of prep month. I know I had said in my Week 1 reflection that I couldn't wait until the summer YouthWorks program began on July 1st, when I would finally put to action all the prep I have done these past 3 weeks and work directly with young people in Baltimore. But I'm anxious now that it's right around the corner. There are just so many things to get done: so many art studios to clean and set up, folders and paperwork to be completed and filed, curriculum to be finalized and approved, plus a ton of those small tasks you seem to forget about until they pile up – like ordering gloves for food distribution, making a sign-in and sign-out sheet, writing out chores for the young people, etc. I'm worried that amongst all this hubbub to get physically and logistically prepared as BYA for next Monday, I won't have the time to personally get mentally prepared for the first day of programming.
On top of that, I'll be the first to teach next week because I'm in charge of facilitating career readiness and career readiness is scheduled for Mondays. I had assumed the first day would mostly be filled with paper work, orientation, and icebreakers. But nope – that's scheduled for the first 2 hours of the day. The rest of the day (4 hours to be exact) is jumping into my lesson plan for career readiness. The topic of the day is Goal Setting and Professionalism. I spent all of Wednesday, Thursday, and Friday this past week working on it…perfecting it. It just doesn't seem enough though, like there will always be something wrong with it, something incomplete about it.
That feeling arises from my fear of how my lesson plan and how my facilitation of my lesson plan will be received by the kids. Mostly because they're not really kids. They are all Baltimore opportunity youth ages 15 until 21 (my age). They've probably all grown up in different experiences, privileges, barriers, culture, swag, and city than me. They've probably seen more of the hate, violence, racism, poverty, struggle, and loneliness Baltimore can offer. I guess, in short, I'm afraid that my realities and understanding of the world won't match theirs. I'm afraid that my activities will seem too silly, too kiddish, and too by the book and not prepare them for what's ahead in their lives and careers. I'm afraid that I'll be unable to help and support young people as is my intention. But I guess it's important to remember that intention does not always equate to result or consequence, especially when working with people.
As I near the mid-point of my internship at BYA and begin looking forward to welcoming 30 young people to the BYA studio with worksheets in hand containing colorful bubbles and intricate tables for youth to write down their goals and aspirations among other activities in my intricately laid out lesson plan, I'm left wondering about just how impactful this single lesson on Goal Setting and Professionalism will be on Monday, July 2nd, 2019 from 12-4pm at the BYA studio. How impactful will it be for the youth in the grand scheme of their lives and the realities they will face – realities I can't even begin to understand. I feel out of place and find myself leaning back on orientation when I asked the question: coming from a background and identity that does not reflect the population I will be working with, how am I able to best understand, connect with, and support the population I hope to serve? I remind myself of the most real answer I was given – stop approaching this from a place of privilege (be mindful yes, but do not let it cloud my work) so there are no levels and I am just trying to understand, connect with, and support other humans. I think I can do that.
EMMA ELIAS | WIDE ANGLE YOUTH MEDIA
I am more Bmore.
This past Saturday we had an entire day-long event for youth just about that phrase, condensed into a single hashtag. #IamMoreBmore. I've been thinking about that hashtag a lot the last few weeks as the youth leading the event prepared, made videos, and called possible attendees. I guess I've sort of doubted the power of what a hashtag can do. Can you really get the people of Baltimore to listen through a simple four-word hashtag?
Then I realized who I was thinking of as the people of Baltimore. I was thinking of the policymakers, the police, and the people who have the power in Baltimore. I'd been approaching it all by wondering how we could change the minds of the people who don't already see Baltimore's youth of color as people who deserve our attention. I realized the hashtag wasn't for the people who already had the power. It was talking to the youth, the ones who need to be reminded that they are capable. It was about shifting our attention to the voices of young people and letting them tell the world and themselves that they are more.
What does "being more" mean? Being more is being the fourteen-year-old who came to the event quiet but then volunteered to be in the rap battle. He came up with a rap about the good and bad of summers in Baltimore, mostly mumbling it under his breath until he suddenly exploded in the middle of the event with a bold voice and confidently asked in his rap who he is as a black man in America and why a woman clutches her purse tighter when he walks in a store. Being more is making your voice heard and knowing that your voice matters as much as those who are already heard.
If youth are to share their own voices, where do we stand as adults, people with privilege, or voices that are already loud and clear? Use your voice to amplify the voices of young people because youth are more, Bmore. Let them be more.
JEVON CAMPBELL | DENT EDUCATION
Last week we did coach on-boarding, which is our big coach training week for working with our YouthWorks students, for our Bet on Baltimore program for Dent Education. I really enjoyed it. The days felt really long. However, I felt like the whole coach on-boarding week was very useful and meaningful. I felt like coaches who were new and even people who were returning, between either returning coaches or staff or Dent Education administrative team, really got to know each other a lot better. For me, it felt like the whole coach on-boarding week, as intended, did a great job of introducing a lot of the Dent Education philosophies/ways of thinking/mindsets and ways to approach problems. For me, it also felt like the whole coach on-boarding week, as intended, did a great job of growing team chemistry/building team bonding and by the end of the week we managed to create a really strong team to tackle the rest of the summer and help our Bet on Baltimore summer program, with the YouthWorks students, be as great as it can be. It also made me think about culture building in general. Like I do not know how can enter another job now without getting a feel for the culture. This is because I can now see the importance of culture building. When a strong culture is built people can feel the most comfortable working together. These people know in these spaces that they can be themselves and be raggedy without being heavily judged. However, when a strong culture is not built the people in the group or organization are way more susceptible to problems. Also, when there is a great culture amongst people it helps people to have more joy when they go to work. When there is a great culture people know they can lean on each other for support and to thrive in the different conditions they have to endure for their jobs.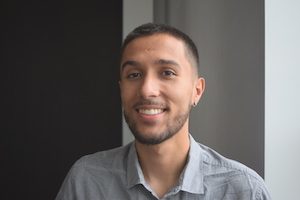 GABE SILVEIRA | JUBILEE ARTS
This past weekend we went on the annual Woodberry retreat. It's done the weekend before the start of the Youth in Business program, so that the youth and the staff can all meet each other. We go to a farm about 30 minutes away; the retreat includes swimming in the pool, hiking, music, and delicious food cooked by one of our youth workers that is also a chef!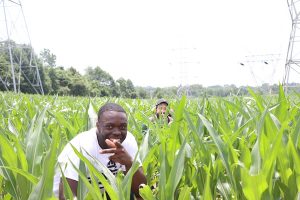 Tags: 901 Arts, Baltimore Youth Arts, CIIP, ciip 2019, Dent Education, Jubilee Arts, Wide Angle Youth Media