Meet Dean Wilson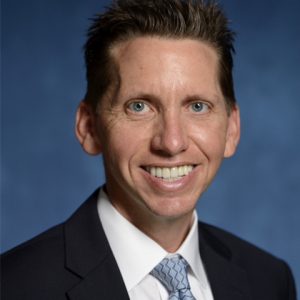 Greetings!
Student Development maximizes students' potential for lifelong success through intentional experiences and resources at Johns Hopkins University. Each area within our portfolio provides high-impact opportunities that not only enhance students' current experiences but also leverages those experiences to prepare for life after graduation.
As you explore our website, you'll see that Student Development provides dozens of ways to serve the community, a plethora of learning opportunities, and countless options for connecting with students, faculty, staff, alumni, and community members. Through these innovative programs and services, we remain dedicated to:
Supporting students in making meaning of their academic experiences
Creating and sustaining connections to faculty, students, and the Baltimore community
Facilitating students' academic, personal, and professional success
We have a talented team of staff members dedicated to student success, all of whom see themselves as positive difference-makers in the lives of students. Furthermore, I am personally dedicated to student success, and I hope you will feel free to reach out to me at @deanandywilson on Twitter and Instagram or andy.wilson@jhu.edu.
I encourage you to delve deeply in these programs and initiatives so you maximize your growth during your time at Johns Hopkins by experiencing university life to its fullest.
Andrew Wilson, PhD
Dean of Student Development