Appointments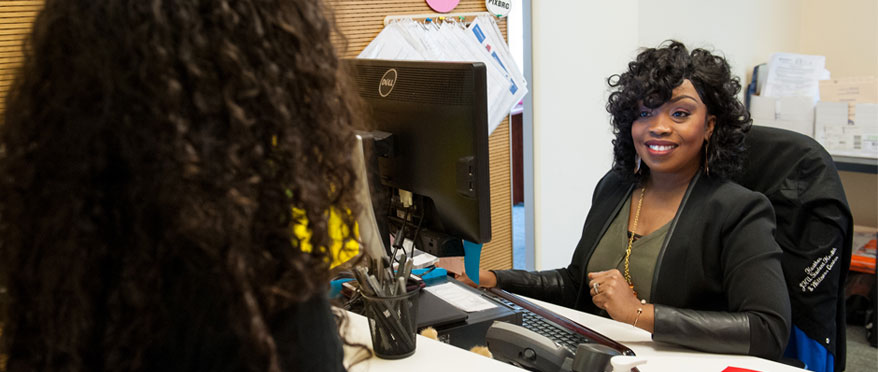 All visits to the Student Health and Wellness Center are by appointment only. Appointments are scheduled on the basis of availability and the preference of our students.
Scheduling an Appointment
The services of the Student Health and Wellness Center are available to eligible students only.
Due to privacy regulations, students are asked to schedule their own appointments:
Online via the Health WebPortal

Once inside the JHU WebPortal you can:

Fill out required forms
Securely communicate with your health care provider
Receive lab results
View and print your immunization history
Same-Day Appointments
Same-day appointments can be scheduled beginning at 8:30 a.m. of the day you'd like to be seen. It's best to call as early in the day as possible, as our appointments fill quickly. While we work with students to accommodate their schedules, it may be necessary to miss class if you are ill and need to be seen by a provider on the same day.
Please let us know if you have any of the following symptoms when you call to schedule an appointment and on the day of your appointment :
fever, cough, sore throat, shortness of breath, acute loss of taste or smell, headache, diarrhea/vomiting, new fatigue/muscle aches, or runny nose/congestion
You will be asked to take a COVID home antigen test prior to scheduling an appointment for COVID/Cold like symptoms.

Free COVID antigen tests are available for students in the vending machine (located in the ground floor lobby of our clinic)
Saturday Appointments
Saturday hours are limited and by appointment only on a first come, first serve basis. Please call us beginning at 9 AM to ask about appointments. Once we reach our limited capacity, you will be referred to an urgent care center. You must show up ahead of your scheduled time, as we will not be able to see you if you are at all late for your appointment. Please be advised that we will only see patients for the following reasons, assuming that appointments are still available:
COVID symptoms
Sore throat
Vomiting/diarrhea (began within 24 hours)
Recent injury (occurred within 24 hours)
Urinary symptoms
Recent STD exposure
Eye issue (started within 24 hours)
Gynecological issue (started within 24 hours)
Saturday appointments are available during fall and spring semesters from 10 a.m. to 12 p.m. No Saturday appointments are available during holiday weekends, intersession and during the summer.
Please note that not all services are available on Saturdays.
Appointment Adjustments
Please be prompt for your scheduled appointment to complete the check-in process, receive your vitals and complete any appointment specific forms. If you are 10 minutes late for your appointment, we will do our best to fit you into the schedule. However, out of fairness to other students, you may be asked to reschedule your appointment.
At times, you may need to cancel or reschedule an appointment. If this happens, we ask that you do so in a timely fashion so that we may be able to not only accommodate you, but also the other students we serve.
About Your Appointment
What to Bring
J-Card (for self-check-in at kiosk)
Insurance card
Forms for visit
Appointment Overview
Check-in at the kiosk

Completion of forms (medical history, appointment specific, etc.)

Have a seat in one of our patient waiting areas

Sick waiting room

upper respiratory symptoms (fever, cough, sneezing)

Well waiting room

Processing by clinical staff (nurse or medical assistant)

Check vital signs (temperature, blood pressure, pulse, etc.)
Ascertain purpose of visit
Review medical history (allergies, medications, etc.)
Taken to provider examination room

Examination with provider

It is our goal to see you as soon as possible. If there is an unexpected delay (i.e. extremely ill patient, complicated diagnosis), we will try to keep you informed.

Check-out at the front desk

At the end of every appointment, all students must check-out with one of the patient services coordinators

Update insurance information
Pay for services/medication rendered during their appointment visit

Acceptable forms of payment: J-cash, cash, credit card (Visa or MasterCard only) or Bursar Bill (not available for Peabody students)

Schedule a follow-up appointment