Clinic Location and Directions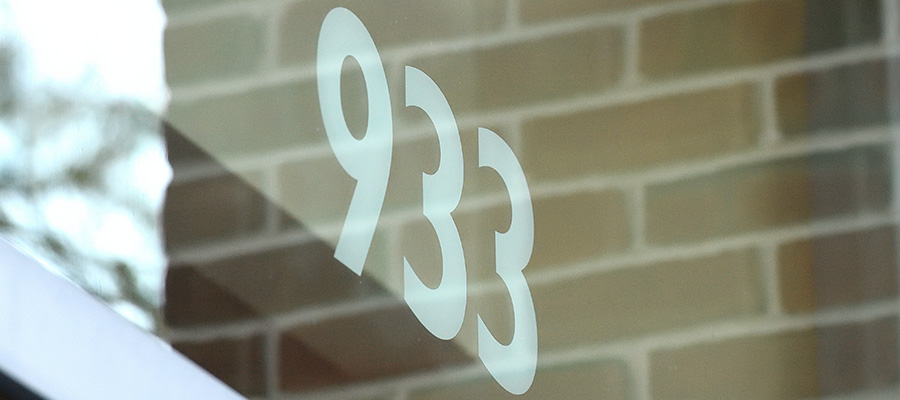 We are located at 933 N. Wolfe Street, adjacent to the 929 Apartments. From the intersection of Monument St. and Wolfe St., walk north on Wolfe St. approximately 2.5 blocks (away from JHH hospital). Our building is on the right side, near the corner of Ashland St. and Wolfe St.
You can also use Johns Hopkins Walking Escort Services, available 24/7.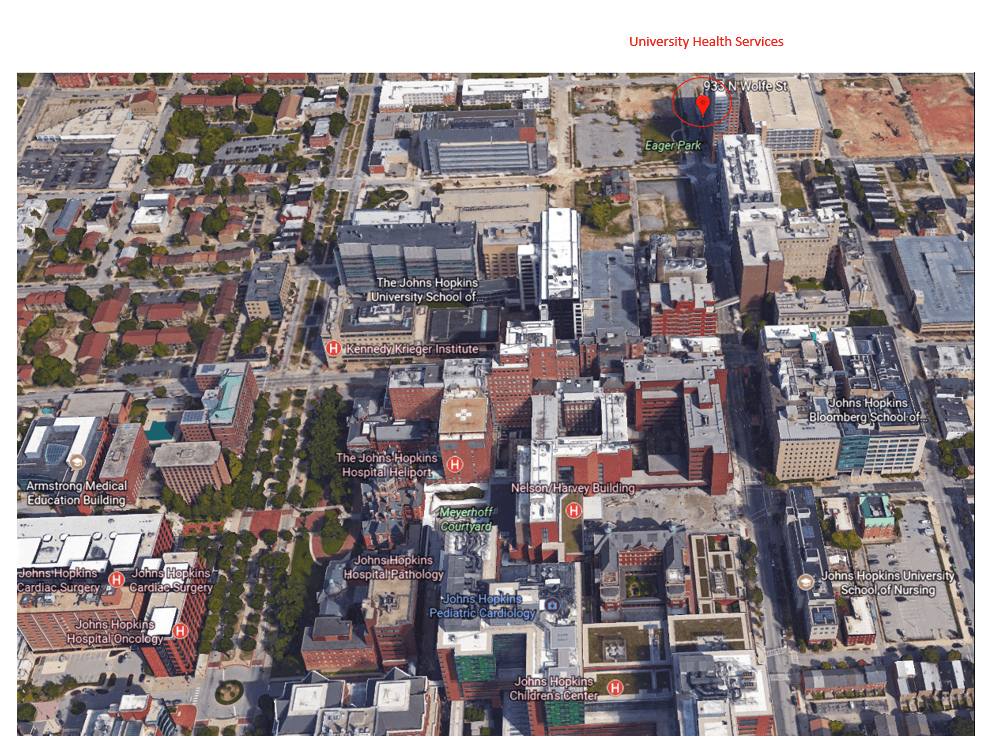 Note: Because of recent Hopkins construction, new buildings have been erected which are not yet reflected in the image above.
What if I don't want to walk?
Ride Johns Hopkins Shuttles: You can get to UHS via the Church-Ashland shuttle (Route 12) and we are a short walk from several other shuttle routes.
Ride Baltimore Public Transportation:
What about parking?
Parking is available in the Johns Hopkins garages for a fee. Also, street parking is available on N. Wolfe St. in front of our building for a fee. Please read parking signs and mentors prior to securing a parking space.
For more information visit Office of Security, Parking, and Transportation.