UHS Benefits and Services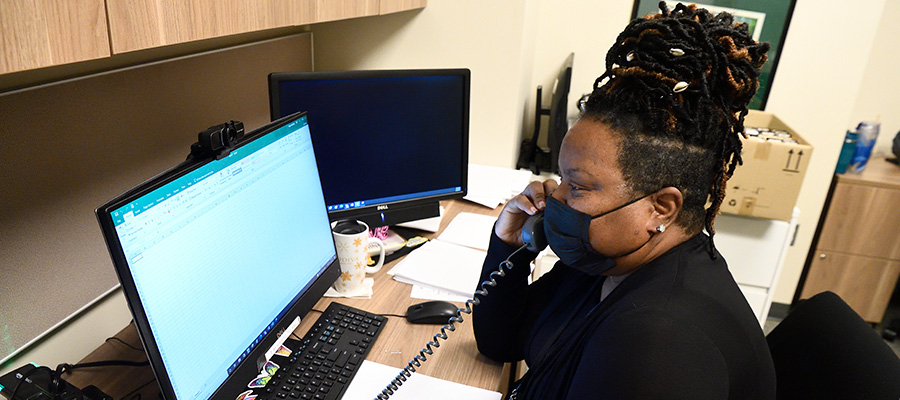 On this page, you will find specific information pertaining to benefits, services and insurance based on your status at Johns Hopkins (i.e. medical student, postdoctoral fellow in public health) as well as general information about UHS primary care and mental health services. For further information, see our benefits and billing questions page and definitions to health care terms you may encounter.
If you are looking for information about your medical insurance through the EHP Student Health Program, PDF Document: view the Student Health Program's medical schedule of benefits for 2020-2021. For additional information, visit EHP's website.
My Benefits
I am a…
UHS Services
Adult Primary Care
UHS offers adult primary care services, including the evaluation and treatment of most acute and/or chronic medical conditions affecting adults. UHS also offers routine gynecological examinations including pap smears. There is no charge for clinic visits if you are 1) a full-time, East Baltimore-based student or postdoctoral fellow in the Schools of Medicine, Public Health, or Nursing, 2) house staff or clinical fellow at Johns Hopkins Hospital or Johns Hopkins Bayview Medical Center, or 3) a spouse/domestic partner enrolled in the Student Health Program. However, additional services such as labs, x-rays, and medications will be billed to your health insurance. For complicated medical conditions requiring specialized services, UHS will refer you to appropriate specialists. UHS also offers routine, age-appropriate immunizations. Please note that the cost of immunizations is not covered by the health fee, but depends on your insurance coverage. Typically, the cost of these vaccines is covered in full if you have the Student Health Program. However, if you have health insurance other than the Student Health Program, please check with your insurance provider to determine your coverage. For more information about routine and travel immunizations, refer to the appropriate page in the My Benefits section above.
Confidentiality: Your records of visits to the UHS Health Clinic are subject to the strict federal and state medical record guidelines. Communications between physician and patient are kept in the strictest confidence. Records of visits to University Health Services are kept separately from the Johns Hopkins Hospital medical record system.
Adult Mental Health Services
UHS Mental Health offers a confidential source for students, trainees, postdoctoral fellows and eligible spouses/same-sex domestic partners seeking mental health help for more serious issues than could be addressed by the Johns Hopkins Student Assistance Program (JHSAP) or the mySupport. For more information regarding our treatment policies and the specific services provided, PDF Document: please refer to our Scope of Practice document.
Duration and Scope of Care: Treatment duration and frequency will be determined after the initial evaluation and will be reassessed periodically thereafter depending on your condition and progress. Most cases are expected to require short term psychotherapy. If long-term treatment or specialized services is required to address the problem, and those services are not available through UHS, appropriate outside referral will be made using the beneficiary's insurance. The program's psychiatrists/mental health professionals will recommend a treatment plan tailored to each individual case. The services provided include: psychiatric assessment and treatment, including medication evaluation and medication management, and individual therapy.
We evaluate and treat a wide range of psychiatric conditions, including but not limited to:
Adjustment disorders
Mood disorders, including depression and bipolar disorder
Anxiety disorders, including post-traumatic stress disorder (PTSD)
Schizophrenia
Treating certain conditions may require specific expertise and/or specialized services that we may not currently have among our group of mental health professionals. In these cases, referral will be made using the fellow/student or spouse's insurance. Examples of conditions that we do not currently have the expertise or resources to treat include:
Eating disorders requiring active specialty management
Substance abuse and/or dependence requiring active specialty management
Long standing conditions for which a long-term stable relationship with a therapist is the treatment of choice
Situations in which we feel that the severity or complexity of the diagnosed condition cannot be appropriately treated in our office setting.
Psychiatric Emergencies: In an emergency, a mental health clinician is always available. During the day, a mental health clinician can be reached through University Mental Health (410-955-1892). For any urgent mental health concerns after hours or on the weekend, please call 410-955-1892 and follow the instructions to speak with a mental health professional. In case of an emergency, go to the Johns Hopkins Hospital Emergency Department or the closest emergency department immediately.
Confidentiality
Your treatment will be private and confidential. What you discuss with your treatment provider will not be communicated to anyone without your permission unless you become a danger to yourself or to others. Records of visits to UHS Mental Health are kept separately from the Johns Hopkins Hospital medical record system.