DEI Collective
The DEI Collective is a diversity hiring program launched at Johns Hopkins University in partnership with selected companies to promote equitable access to internship experiences. We work with organizations that are committed to improving access to students from underrepresented communities. This includes: first-generation, limited-income, minority, LGBTQ, international students, and students with disabilities.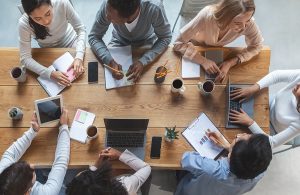 Summer Hiring Event 2021
Over 50+ companies across multiple industries are seeking to hire students for 125 paid summer internships for 2021. These positions are open to students across all majors and JHU schools (Kriger, Whiting, Carey, Peabody, etc.)
Featured companies include:
Accenture
DocuSign
S&P Global
Simon-Kutcher Partners
T. Rowe Price
TikTok
Wayfair
This is an opportunity to get your resume in front of a hiring manager who wants to hire from Hopkins. If they select your resume, you will get the chance to interview directly with them at our hiring week Jan 21-Jan 22, 2021. The deadline to submit your resume to any one of these positions is Dec 29th. To see a full list of positions go to bit.ly/deicpostings21
Application Information
Some things we are asking students to keep in mind:
TAILOR YOUR RESUME TO THIS POSITION. Companies will be looking at your resumes and selecting your resume based on how well it aligns to this job description.

Brief Personal Statement that explains interested in the DEI Collective and/or how experiences reflect commitment to diversity through one or more of the following attributes:

first generation status, limited income, racial minority, LGBTQ+, international/national origin or disability/differently abled.

Please submit this to the job posting in addition to your resume – can be attached as an additional document and reuse it for each company and job applying for.
NOTE: Personal statements should not exceed one paragraph and please include your name, phone number, and email on the personal statement.
Deadline to apply is 11:55 pm on December 29th.

Please put the BEST email and phone number to be reached during the break ON RESUME. We will be sending interview notifications during the break to those emails on resumes. We have had instances where students didn't check their emails until it was too late and MISSED their opportunity.
By submitting their resume, students agree:
To let us share resume outside the bounds of this event with companies who are hiring talent from JHU.

To BE AVAILABLE for one or multiple 1-hour interviews between 11 am- 5pm on Thursday, Jan 21 and Friday, Jan 22. (We send interview notifications out around January 13th.)