Hopkins Hiring Week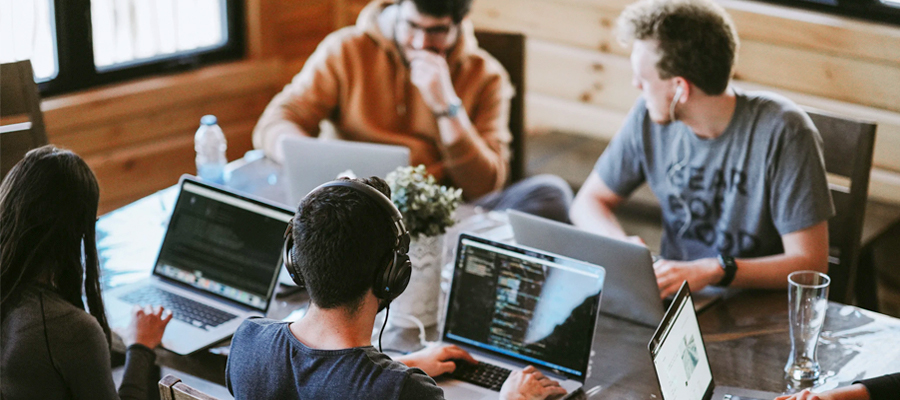 Discover the best way to hire university talent
Get matched with the entry-level talent your company needs right now
In response to COVID-19 and the demand it has placed on our hiring partners, Johns Hopkins University has organized a virtual hiring week for companies who are still hiring and looking for entry-level talent. Our goal is to reduce friction as much as possible for recruiters and talent acquisition managers by simplifying the hiring process and doing most of the leg work for them.
Virtual Hiring Week
Choose 10 students you like, and we'll set up the interviews.
How it Works
Share your open jobs with us.
Receive a resume book of top talent of JHU grads who are interested in your role.
Choose 5-10 students you're interested in connecting with.
Virtually interview your selected candidates on Zoom during Hopkins Hiring Week.
Proceed to next steps with your top candidates.
Why #HireHopkins?
As the world's first research university and the #1 U.S. academic institution in total research and development spending, Johns Hopkins prepares students to innovate in a rapidly changing world. Our alumni have gone off to found companies, lead Fortune 100 companies, and discover solutions to some of the world's most pressing challenges.
Pursuing 260 courses of study, 98% of our students have pre-professional experience and are ready to bring new perspectives, solve problems, and discover new ways for your organization to succeed.
After receiving a $1.8 B gift from Bloomberg, Hopkins has instituted need-blind admissions to maximize student access and mobility. As a loan-free institution, Johns Hopkins will rank among the top universities in per-student financial aid support. In addition:

33% of our undergrad class is made up of underrepresented minorities (URM's).
39% of our undergraduate engineering class is comprised of women.
Schedule
May 26th- 29th : Hopkins Hiring Week
Tuesday, May 26th – Thursday, May 28th: Interview Days

Connect with recently graduated Hopkins students and interview them for entry-level roles. RSVP here.

Friday, May 29th: Give Back Day

Serve as en expert on our panels or Q&A sessions moderated by JHU to support the 6.6 million people who have filed for unemployment in the US. Share practical advice and support on myriad topics related to the job-search e.g. reinventing oneself, skills-building, interviewing, resume tips, etc.
Not Hiring?
Here's how you can support:
Participate as a panelist or expert on topics related to the job search in one of our virtual JHU panels and sessions free and open to the public

in support of the 6.6 million people who have filed for unemployment in the US.
Companies who #HireHopkins
From Our Partners
"Every year we allocate several internship slots specifically for Johns Hopkins students because we know they bring the experience and skill set we need here at WRI."

– Taara Savage-El, World Resources Institute