Meet the Director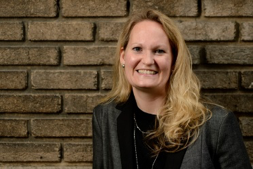 Welcome to the Office of Women and Gender Resources! I am so pleased to be able to serve as Johns Hopkins' first Director of Women and Gender Resources, as my passion for educating, empowering, and advocating for all gender identities sits at the core of my personal and professional goals. At the age of 19, as an undergraduate student, I chose to minor in Women's Studies and was awakened to concept of feminisms, privilege, gender-bias, social justice theory, and activism. These concepts were life-changing for me and I dedicated my academic and professional pursuits toward learning more about how culture shapes our gender identities and how gender influences the way we experience our day to day lives.
After earning my PhD in Women and Gender Studies from The University of Manchester in the UK, I chose to devote my skills as a researcher, educator and advocate to working with students in higher education. I am committed to helping build safe and inclusive environments within higher education, aiming to achieve gender equity through an intersectional approach.
Here at Johns Hopkins I am excited to provide leadership in developing programs and services that promote the academic, personal and professional achievements of women, while serving as a connector for resources, services and educational programs related to all gender identities. Join our mailing list to get the latest updates on the work we're doing in Women and Gender Resources.
It is a pleasure to be here at Johns Hopkins with you and I look forward to seeing you around campus!
Jeannine Heynes