Education & Prevention
Varsity Athletics

Hopkins Athletics has 22 teams competing at the NCAA Division III level and 2 teams competing at the NCAA Division I level. These 24 Varsity teams encompass approximately 680 student-athletes.
Initiatives
Every student-athlete has a beginning of the year meeting with athletics department staff members. During this meeting, important university and department policies are covered, including the hazing policy and how to plan different activities.
All student-athletes sign a Hazing Acknowledgement form, which is required to complete before being eligible to compete.
Fraternity & Sorority Life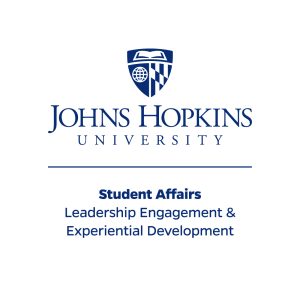 Leadership Engagement & Experiential Development (LEED) encourages students to participate in fraternities, sororities, and other student organizations. Such involvement enriches the university experience and can contribute significantly to the social and leadership development of Johns Hopkins University undergraduates. Antithetical to that experience and the university's mission is the practice of hazing. Hazing violates university policy and state law and has no place in the fraternity and sorority community.
Educational Initiatives
All members sign the anti-hazing form when they become new members and at the beginning of every semester.
Chapters are required to participate in Hazing Prevention Week
Hazing prevention programs throughout the year
All new members must attend a new member bid day program
New Member Orientation
Each inter/national organization typically has additional requirements for its chapter members.
Recreational Sports

Recreational Sports educates approximately 500 students who participate in one of their 41 recognized club sports teams.
Club Sports Initiatives
All Club Sports team participants must sign an anti-hazing acknowledgment form.
All teams must attend an anti-hazing workshop in the fall and spring.
Hazing Prevention Week
Nationally, Hazing Prevention Week takes place every September and is organized by HazingPrevention.org. At Johns Hopkins University, campus partners come together to organize programming around hazing prevention, education, and awareness. Programs include keynote speakers, trivia nights, participation in and attendance at athletic events, and peer-led trainings. The schedule for the Hazing Prevention Week 2018 is found on the Office of Leadership Engagement & Experiential Development's website.
"We Don't Haze" Video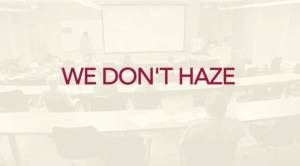 We Don't Haze from Clery Center on Vimeo.
Recommended Websites