First-Generation Students
Expand
First-Generation Students
The path to college isn't the same for everyone, and our goal at Hopkins is to ensure all students feel supported, empowered, and excited to make contributions to our community. If you're the first student in your family to attend college please know there is a network of people, offices, and programs dedicated to making sure your transition to Hopkins is successful and you're well prepared to meet your full potential throughout your time here.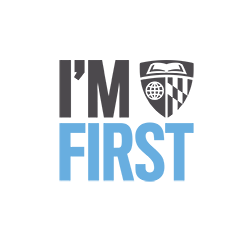 Being first in anything requires courage, motivation, and a willingness to take risks. As a first-generation student, you have already demonstrated your commitment, resilience, and ability to thrive. And, there is something very exciting about being the first member of your family to attend college!
First-generation college students are typically identified as students whose parents, guardians or other custodial family members have not completed a four-year degree. A number of first-generation students also receive federal Pell grant assistance as their families may have limited financial resources.
At Johns Hopkins, there are many staff members and campus services to guide you and help you navigate the many resources available to you. This website seeks to provide you with resources, insight, and advice that can help you thrive and succeed on campus as you pursue your degree. We encourage you to explore this site for key information that can support you on your journey, such as:
---
Upcoming Events
HUB

July 18, 2019

Ice Cream Social for the Hopkins Student Center

HUB

September 16, 2019

STEM Fair Prepare

HUB

September 20, 2019

STEM & Innovation Career Fair
View All Upcoming Events