HSO Evenings Part 3 – Bloodlust: Stravinsky's Rite of Spring
When:
April 7, 2021 @ 7:00 pm – 8:00 pm
2021-04-07T19:00:00-04:00
2021-04-07T20:00:00-04:00
Contact:
Office of Alumni Relations
(410) 516-0808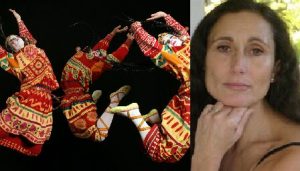 In contrast to the Mendelssohn Violin Concerto of our last presentation, Stravinsky's Rite of Spring was blatantly––perhaps, even calculatedly––revolutionary. It depicts human sacrifice, if self-inflicted. From its set, costumes, choreography, and maybe, most of all, its music, this work screams for attention, and has never lacked it since its 1913 premiere in Paris.  We will watch and discuss a video of the full ballet, hosted by Jed Gaylin and Lisa Green-Cudek (dancer, choreographer, dance historian).  This program will be presented on Zoom. A link will be shared with registrants in advance of the program.
Don't miss our other programs in our series of Evenings with the Hopkins Symphony Orchestra!
February 3rd – Star-Crossed: Tchaikovsky's Romeo and Juliet and Bernstein's Symphonic Dances from West Side Story 
March 3rd – Exquisite Revolution: Mendelssohn's Violin Concerto 
May 19th – Powerful Works of Our Time: Sanchez-Guitierrez's Girando Danzando and Dusman's What Remains
Please, register for each program individually..