HSO Evenings Part III – Beethoven's Symphony No. 9: United Through Joy
When:
November 19, 2020 @ 7:00 pm – 8:00 pm
2020-11-19T19:00:00-05:00
2020-11-19T20:00:00-05:00
Contact:
Office of Alumni Relations
(410) 516-0808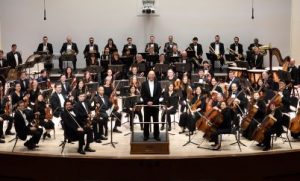 There is no piece like Ludwig von Beethoven's 9th. Its scope is cosmic and its message earth shakingly optimistic. First performed in Vienna on May 7, 1824, the symphony is regarded by many critics and musicologists as Beethoven's greatest work and one of the supreme achievements in the history of music. WBJC radio personality, Jonathan Palevsky, joins Hopkins Symphony Orchestra Music Director, Jed Gaylin, as as we watch video of the all-encompassing finale, pausing to discuss musical techniques and text in this still every surprising miracle of music. This program will be presented on Zoom. A Zoom link will be provided to registrants in advance of the program.
Please, join us for Part I in the series, Elgar's Enigma Variations: On Friendship and Being Connected, on Thursday, September 24th, and for Part II, Symphonie Fantastique: Pipe Dreams and Obsessions, on Thursday, October 15th. Please, register for each program individually.
Got to https://events.jhu.edu/form/HSO1 to register.