Visit JHU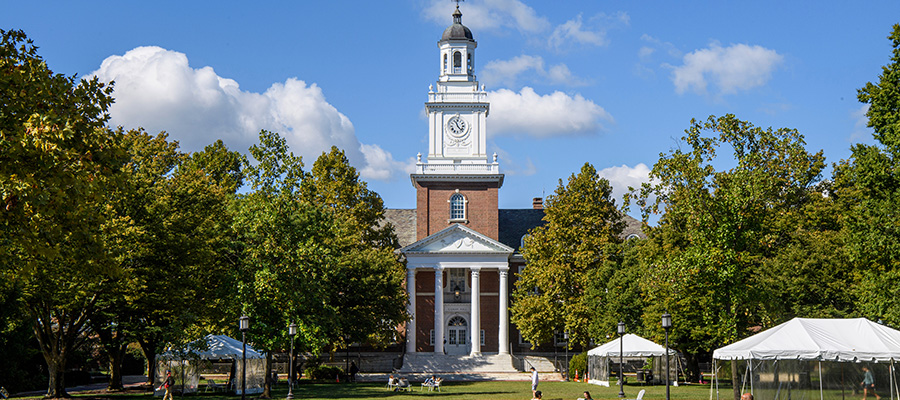 We look forward to seeing you during your student's time at JHU!
Family members often visit during one of our annual events, but we encourage you to come see us more often! Explore our campus, catch up with your student, and discover Baltimore and our surrounding communities.
Directions and Maps
Travel and Local Information
Accommodations
The Office of Admissions has compiled a list of accommodations near the Homewood Campus and in surrounding areas. The closest hotel is The Inn at the Colonnade located at 4 West University Parkway. Several hotels have special rates for JHU visitors, so be sure to use the designated links and mention JHU when making your reservations.
Airports
Several airports are located in the Baltimore/Washington region and accessible from the Homewood Campus.
Baltimore/Washington International Thurgood Marshall Airport (BWI) – Approx. 25-30 minutes
Dulles International Airport – Approx. 1 hour and 15 minutes
Ronald Reagan Washington National Airport (DCA) – Approx. 1 hour
Train and Bus Services
Transportation
Visiting Baltimore
In addition to being your student's home-away-from-home, Baltimore is home to renowned museums and attractions, award-winning restaurants, historic neighborhoods, and a lively sports scene. When you visit us, we encourage you to explore our exciting city and let your student show you some of their favorite spots around their new town.
Events Calendars
HUB (JHU events calendar)