Hop-In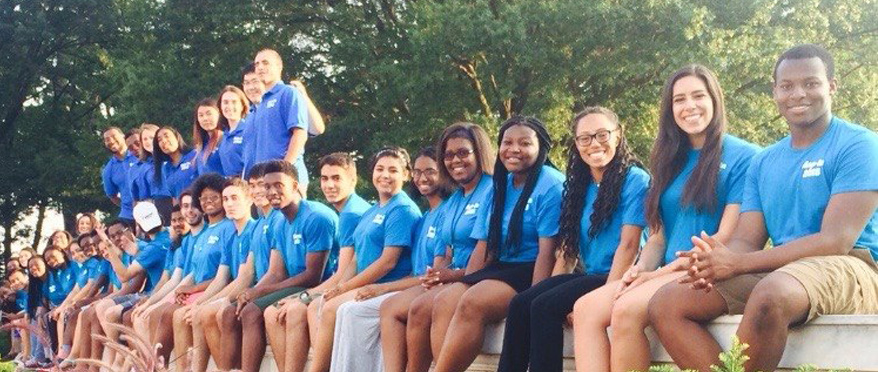 About the Program
The Hop-In Program supports of the success of first-generation students, low-income students, and/or students with disabilities by providing a year-round high-touch, intentional, and holistic advising model consisting of a summer program, leadership development, mentoring, and academic support.
Mission
The Hop-In Program seeks to cultivate an affirming, supportive, and cohort-based community for students who identify as first generation, Pell-eligible, or having a disability by promoting a holistic and personalized approach to success at Johns Hopkins University and beyond.
Vision
The Hop-In Program will enhance the student experience of first generation, Pell-eligible, and students with disabilities at Johns Hopkins University.
Program Values
Community
The Hop-In Program seeks to create a community of scholars, program administrators, faculty and staff who serve as a support network that values individual empowerment with collective challenge and support.
Excellence
We hold students and professional team members to the highest standards of academic and professional excellence. We believe all students can maximize their academic success at Hopkins with the right resources and support services. As team members, we will maintain an improvement-oriented ethos to ensure we remain thought leaders and experts in the field.
Holistic Wellness
We value holistic wellness and define it as a focus on and intentional development of the physical, emotional, social, spiritual, intellectual, and financial aspects of one's life.
Service
We believe to whom much is given, much is required. Through outreach, collaboration, and reflection, our students tie their service and learning together to address disparities prevalent in underserved areas. As a result, we hope to foster strong connections with our neighbors in the greater city of Baltimore.
Social Justice & Equity
Our goal is to decrease educational inequity by providing what is needed for our students to be successful at Johns Hopkins. We celebrate and respect our students' identities by creating a just community inclusive of race, religion, ethnicity, gender, gender identity, socioeconomic status, sexual orientation, nationality, and disability.
Student Centeredness
We believe all students at Johns Hopkins can be successful with an optimal balance of challenge and support. In Hop-In, we make student-driven decisions related to our coaching, programming, and services.
Even though Hop-In was my first time being away from home on my own, I had one of the most gratifying summers of my life. Hop-In allowed me to get accustomed to college and the academics at Johns Hopkins. More than simply being on campus, I got to delve into Baltimore and its neighborhoods, and was able to understand JHU as an extension of the city and part of a complex community. – Rana Saeed, Public Health and Biology
Learn more about the Hop-In student experience and find answers to frequently asked questions.