Groups & Resources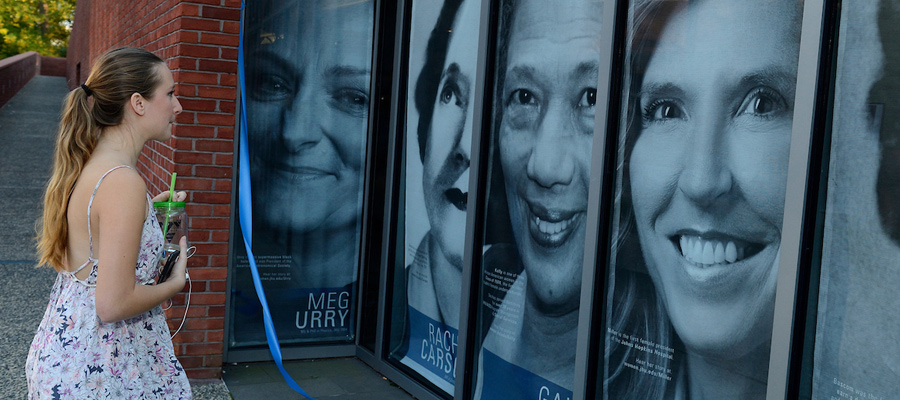 There are many ways to get involved on campus. Johns Hopkins has over 300 student-run organizations, each one providing a unique opportunity for learning and connecting with people and issues you care about. Here is a list of groups and resources you should check out!
Groups
Student Groups
Hopkins Feminists
Diverse Sexuality and Gender Alliance (DSAGA)
Supporting Women in Science, Engineering, Technology & Math
Women and Gender Resources assists and advocates for the following JHU student organizations focused on gender equity within STEM.
Women in Computer Science (WiCS)
Women in Computer Science is the Association for Computing Machinery's Council on Women chapter at Johns Hopkins University. The organization consists of undergraduates who are majoring, minoring, or simply interested in computer science.
Society of Women Engineers (SWE)
Society of Women Engineers is a nationally-recognized organization at JHU that hosts workshops targeted at students looking to network, apply for jobs, build community, and support women and girls' interest in engineering.
Graduate Association of Women in CS and ECE (GRACE)
Graduate Association of Women in Electrical Computer Engineering and Computer Science fosters networking and support between graduate women of CS and ECE. Bi-weekly lunches provide a supportive environment for mentoring and support between graduate students.
Women of Whiting (WOW)
Women of Whiting is designed to provide professional guidance and support, as well as social events and networking opportunities, for women in master's, PhD, postdoctoral, research scientist, and staff positions in the Whiting School of Engineering.
Faculty and Staff Groups/Departments
Women in Science and Engineering (WISE) Program
Female Finance Professional Network
Alumni Groups
---
Women's Advisory Board
The Women's Advisory Board for WGR brings together the leaders of JHU's undergraduate student organizations focused on women and gender advocacy. The board meets once a month for an opportunity to support one another, collaborate on programs, and engage in relevant conversation about the climate and culture for women on campus. Current organizations currently include:
Women's Pre-Health Leadership Society
Sexual Assault Resource Unit
Hopkins Feminists
Female Leaders of Color
JHU Circle of Women
Voice for Choice
Diverse Sexuality and Gender Alliance
Women in Business
We Lead Surgery – Women in Surgery
Society of Women Engineers
Panhellenic Association
The Interfaith Center
Women in Athletics
Women in Computer Science
Inclusivity in Mathematics
---
Resources
Women and Gender Resources offers support and advocacy to all undergraduate and graduate students. Other advocacy resources on campus include: