Gender Affirming Resources
If you identify as transgender, genderqueer, two spirit, non-binary, gender non-conforming, agender, bigender, or anything else under the trans umbrella, GSR is here to support you.
If you're looking for a basic introduction to transgender issues, please visit our Trans Introduction page. You may also wish to visit our links page for other transgender resources. You can also learn more about trans affirmative research.
---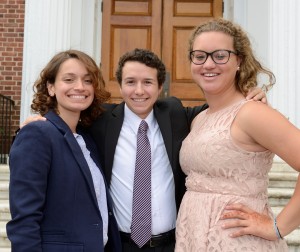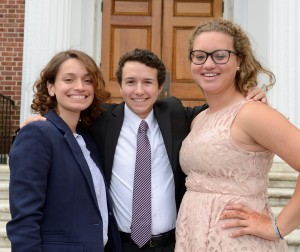 Coming Out as Transgender
Coming out as transgender or gender non-conforming can be similar to coming out as lesbian or gay, but it also has unique aspects. If you need assistance with coming out, you may wish to email GSR, visit the Counseling Center, or join the Counseling Center LGBTQ Support Group.
Here are some additional guides for people who are coming out.
---
Resources for Our Trans Community at Hopkins
Transgender Resources in the Baltimore Area
The Johns Hopkins Medical Institution is proud to support the Center for Transgender Health. Learn more about the work of the Center for Transgender Health through these stories.
There are several transgender groups offered by the Pride Center of Maryland. Contact them to learn more about dates and times.
Chase Brexton Health Services – Founded in 1978, Chase Brexton Health Services provides patient-centered interdisciplinary health care for diverse communities including those individuals who are gay, lesbian, bisexual, and transgender; HIV positive and affected; and all others who face barriers accessing quality health care. Chase Brexton offers hormone treatments for transgender individuals looking to transition. They also offer a variety of other transgender-specific services. Chase Brexton has multiple locations, including one in Mt. Vernon.
Baltimore Community Relations Commission – This city agency investigates discrimination within the city in employment, housing, credit, health, and public accommodations.
Hearts and Ears – Hearts & Ears is a peer support and advocacy program for gay, lesbian, bisexual, and transgender people with mental health issues or concerns. Hearts & Ears provides a safe and confidential setting where members can network and offer one another support. Other programs include advocacy within the mental health systems and the community-at-large, a newsletter, and activities. Hearts & Ears' center is located at 1133 Pennsylvania Avenue, Suite 204, Baltimore, MD 21201.
---
Resources for Legally Transitioning
Visit trans*youthMD and NCTE for more information about legal aspects to transitioning in Maryland(some information may be out of date). Trans Maryland also offers a Name Change Program for Maryland residents. Contact Free State Justice for assistance with name changes and other legal concerns. This page is not legal advice, only a listing of resources.
Legal Name Changes for Maryland Residents
If you are 18 or older, here are PDF Document: instructions for changing your name in Maryland. The PDF Document: petition for change of name form is here. Keep in mind that the reason you write in for requesting the name change will be the reason included in the newspaper announcement of your impending name change. Also note that there is a $135 fee for filing the name change (which may be waived if you have little or no income and file a form stating such). There is also a fee (about $80) for having it printed in a newspaper that circulates in the county where you live, which is a requirement of the name change process. You will then need to update Johns Hopkins and any other places where your legal name is in use.
Sex Marker Change on Maryland Licenses or IDs
Currently the state of Maryland does not require residents to obtain sexual reassignment surgery (SRS) before changing their sex marker on their license or state issued ID. You can change your gender on your ID, learner's permit, or driver's license without getting an order from the court. Gender marker changes are only done at the Glen Burnie MVA. You can either go in person or mail your request to: MD MVA , ATTN: Driver Wellness and Safety Division, 6601 Ritchie Highway, NE, Glen Burnie, MD 21062. If you mail in your request, make sure to keep copies of everything you mail. Note that if you also want to change your name at the same time, you need to go in person. (Currently the link to this information is unavailable on the MVA site)
Sex Marker Change on Birth Certificates
The rules around changes to your birth certificate vary based on where you were born. Check out Transsexual Road Map for help and these resources from Lambda Legal.
If you were born in Maryland, the Maryland Division of Vital Statistics will only change your sex marker on your birth certificate if you have gotten a legal gender change (an order from a court that says your gender has been changed.) The Division of Vital Statistics may issue an "amended" birth certificate for gender marker changes. This means that they may attach a sheet to your current birth certificate that shows your new gender identity. PDF Document: More information is here.
---
Trans-Friendly Health Services
This list is based on lists originally created by Chase Brexton and mySupport. We have not independently verified any of these providers.