Education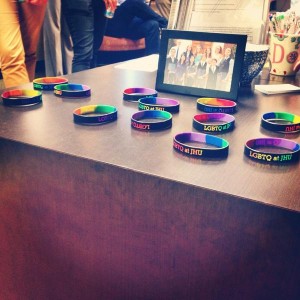 Johns Hopkins strives to create a campus culture that is inclusive and welcoming for people of all gender identities, sexual orientations, experiences and viewpoints, and we are committed to ensuring Johns Hopkins is a place where each member of our diverse community feels supported.
As a part of our educational mission, GSR provides resources to anyone looking to learn more about gender, sexual, and romantic identities, through workshops and expert resources. As we navigate new ideas and connect with individuals and communities whose experiences are different than our own, we ask first and foremost that all members of the Hopkins community use as a guide the values our community committed itself to through the Johns Hopkins University Statement of Principles on Diversity, Equity and Inclusion, which calls on each of us to build an inclusive environment based in recognizing the equal dignity and worth of every individual.
Safe Zone Workshops
Additional Workshops
We have a number of workshops available by request. We are prepared to discuss sexual orientation, gender identity, privilege, identity, social justice, and more. Please fill out the Center for Diversity & Inclusion Presentation Request form to tell us about your training, workshop, and presentation needs.
Online Resources