Education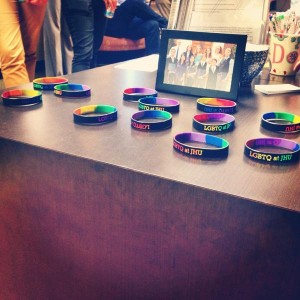 As a part of our educational mission, LGBTQ Life provides resources to anyone looking to learn more about the LGBTQIA+ community.
Safe Zone Workshops
Beyond Safe Zone
Learn more about the GSR Discussion Group to continue learning and connecting with the Safe Zone network at Hopkins
We have a number of workshops available by request. We are prepared to discuss sexual orientation, gender identity, privilege, identity, social justice, and more. Please fill out the Center for Diversity & Inclusion Presentation Request form to tell us about your training, workshop, and presentation needs.
Online Resources
LGBTQ Glossary: A starting place to learn some common terms used in the LGBTQA community.
Trans Introduction: A starting place to learn about the transgender community.
Links: A variety of resources from all over the web.