Sign up for a Safe Zone Training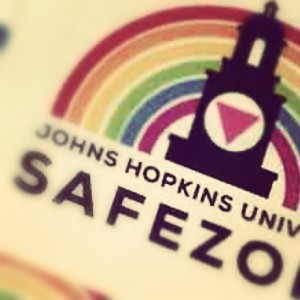 The Safe Zone mission is to promote an environment where the lesbian, gay, bisexual, transgender, and queer (LGBTQ) community and their allies flourish intellectually, socially, and emotionally. Towards this end, we envision the program as a visible network of allies who support each other and support individual LGBTQ people. We hope to build a climate where everyone feels safe and accepted.
For capacity reasons, we can only make trainings available to members of the Johns Hopkins community. For online resources available to all, please visit our resources page.
Upcoming Trainings
Safe Zone training will be on hiatus for fall 2021. If you would like to be notified when we schedule trainings in the future, please fill out this form.