LGBTQA Groups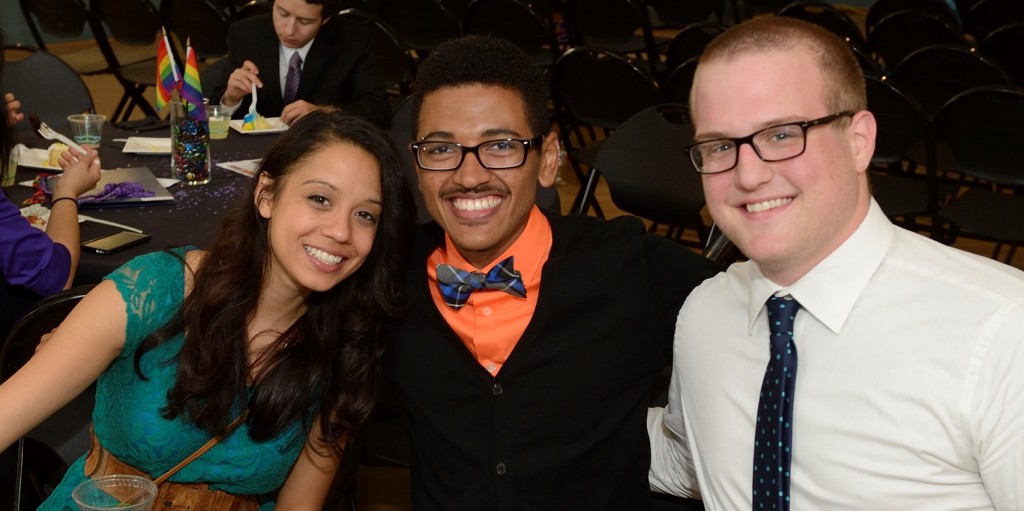 We're proud to have robust and involved LGBTQA groups at each of our campuses. If you have corrections or additional resources to list here, email lgbtq@jhu.edu to let us know.
LGBTQA Student Groups at Hopkins
The Diverse Sexuality and Gender Alliance (DSAGA) is the LGBTQA undergraduate student organization on the Homewood Campus. Everyone (grads and undergraduates alike) is welcome to attend meetings held every Monday at 9:30PM. Find us on Facebook.
Out in Science, Technology, Engineering & Mathematics (oSTEM) is a national student society dedicated to increasing the participation of people who identify with lesbian, gay, bisexual, transgender, queer, or ally (LGBTQA) communities in disciplines related to science, technology, engineering, or mathematics (STEM). Events are held every two weeks. Email oSTEM@jhu.edu for more information or find us on Facebook.
The Graduate Queer-Straight Alliance (GQSA) supports graduate students in and around Homewood. Join the listserv here!
The Gertrude Stein Society is an organization for LGBTA members of the Johns Hopkins Medical Institutions, including the Schools of Nursing, Public Health and Medicine. Email GSS at gertrudesteinsociety@gmail.com or find us on Facebook.
Peabody Organization for Diverse Identities (PODI) is an advocacy group at the Peabody Institute of the Johns Hopkins University for those in the LGBTQ spectrum.
SAIS Pride is for LGBTQ students and allies at SAIS to come together, share ideas, and be part of a community. Also, for the SAIS campus in Bologna, Italy, there is Pride (SAIS Europe).
Out For Business is Johns Hopkins Carey Business School's LGBTQA Club. We are dedicated to building a community where members can socialize and network.
Staff and Faculty LGBTQA Groups at Hopkins
The LGBT Working Group consists of JHSPH faculty, staff, students, and alumni who are committed to strengthening LGBT public health research and practice at JHSPH with the broader aim of contributing to research and public health practice in this area. The Working Group is committed to addressing and improving LGBT health status and health equity locally, nationally, and internationally.
Housed within The Johns Hopkins Hospital and the Johns Hopkins Health System, The Network of Lesbian, Gay, Bisexual, and Transgender Employees and Supporters seeks to create a welcoming and affirming environment for LGBT employees, patients, families, and friends. Contact Greg Rex for more information.
The Applied Physics Lab hosts Allies in the Workplace, which advocates for a non-discriminatory and diverse working environment, and specifically for issues of importance to the gay, lesbian, bisexual, and transgender community and supporters. And check out their article on National Coming Out Day.
Spectrum supports LGBTQA staff and faculty at the JHU Homewood campus. Join our mailing list here!
LGBTA Alumni at Hopkins
JHU Pride is the network for LGBTA alumni at Hopkins. Find them on Facebook and Twitter!