LGBTQA Groups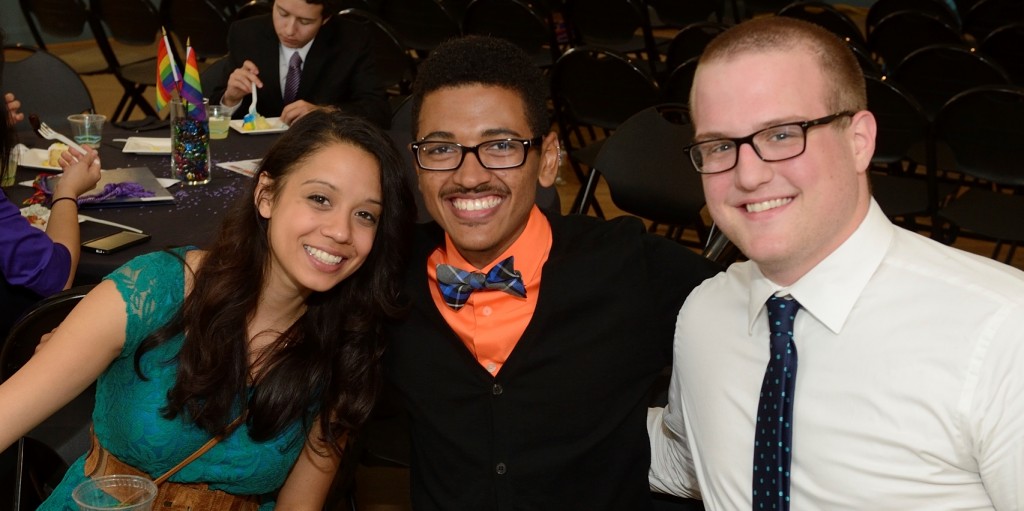 We're proud to have robust and involved LGBTQA groups and organizations all across Hopkins. If you have corrections or additional resources to list here, email lgbtq@jhu.edu to let us know.
LGBTQA Student Groups
The Diverse Sexuality and Gender Alliance (DSAGA) is the LGBTQA undergraduate student organization on the Homewood Campus. Everyone (grads and undergraduates alike) is welcome to attend meetings held every Monday at 9:30 PM. Find more on our DSAGA Facebook page.
Out in Science, Technology, Engineering & Mathematics (oSTEM) is a national student society dedicated to increasing the participation of people who identify with lesbian, gay, bisexual, transgender, queer, or ally (LGBTQA) communities in disciplines related to science, technology, engineering, or mathematics (STEM). Events are held every two weeks. Email oSTEM@jhu.edu for more information or find us on our oSTEM Facebook page.
The JHU Athlete Ally Chapter advocates for, and provides a voice and community for, LGBTQ-identifying student-athletes on campus and their allies. The culture of athletics has not always been the most welcoming when it comes to athletes who may identify as part of the LGBTQ community. This group provides a space for these individuals to feel supported and connect with others who share similar experiences, while simultaneously finding ways to change the culture of athletics to be more open and accepting of a variety of diverse identities.
The Graduate Queer-Straight Alliance (GQSA) supports graduate students in and around Homewood. Join the listserv here! Or email us at gqsa@jhu.edu
The Gertrude Stein Society is an organization for LGBTA members of the Johns Hopkins Medical Institutions, including the Schools of Nursing, Public Health and Medicine. Email GSS at gertrudesteinsociety@gmail.com or find us on our JHMI Gertrude Stein Society Facebook page.
Peabody Organization for Diverse Identities (PODI) is an advocacy group at the Peabody Institute of the Johns Hopkins University for those in the LGBTQ spectrum.
SAIS Pride is for LGBTQ students and allies at SAIS to come together, share ideas, and be part of a community. Also, for the SAIS campus in Bologna, Italy, there is Pride (SAIS Europe).
Out For Business is Johns Hopkins Carey Business School's LGBTQA Club. We are dedicated to building a community where members can socialize and network.
Staff and Faculty LGBTQA Groups
The Applied Physics Lab hosts Allies in the Workplace, which advocates for a non-discriminatory and diverse working environment, and specifically for issues of importance to the gay, lesbian, bisexual, and transgender community and supporters. And check out their article on National Coming Out Day.
Spectrum supports LGBTQA staff and faculty at the JHU Homewood campus. Join our mailing list here!
JhPRIDEgo supports LGBTQA staff at Jhpiego.
Sibley Hospital organizes the LGBTQ Committee which works to ensure that Sibley is the most welcoming hospital to D.C.'s LGBTQ community.
LGBTQA Programs
The SPH LGBTQ Working Group consists of School of Public Health faculty, staff, students, and alumni who are committed to strengthening LGBT public health research and practice at JHSPH with the broader aim of contributing to research and public health practice in this area. The Working Group is committed to addressing and improving LGBTQ health status and health equity locally, nationally, and internationally. The group is responsible for the LGBTQ Public Health Certificate Program.
The Homewood Counseling Center offers an LGBTQ-specific support group for undergraduates and graduates in Peabody, KSAS, and WSE programs.
The Center for Transgender Health aims to reduce health care disparities and improve the overall health of the transgender community through world-class clinical care, medical education and research.
LGBTQA Alumni
JHU Pride is the network for LGBTA alumni at Hopkins. Find them on JHU Pride Alumni Community Facebook page and Twitter!