Housing Operations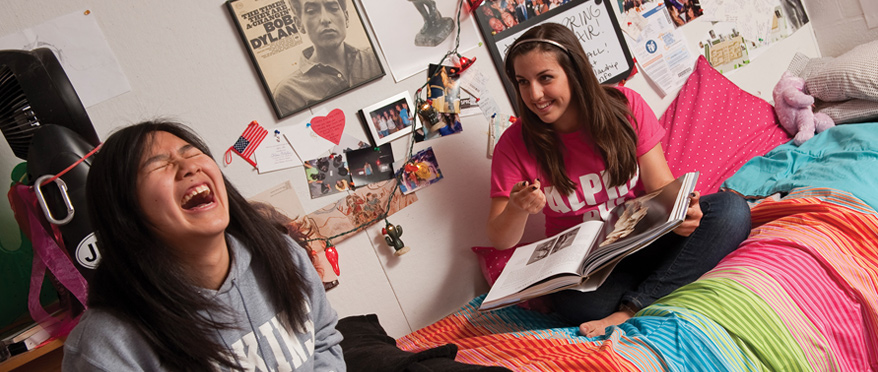 Contact Us
Office Hours
Monday–Friday
8:30 a.m.–5 p.m.
Housing Assignments
Phone: 410-516-7960
Fax: 410-576-3950
Email: housing@jhu.edu
Housing Facilities
Phone: 410-516-7962
Fax: 410-576-3950
Email: requests@jhu.edu
Mailing Address:
Johns Hopkins University
Housing Operations, Wolman 103
3339 N. Charles Street
Baltimore, MD 21218
Welcome to Housing Operations, where we believe that through community living, students can develop important personal, social and interpersonal skills. Through your experiences in university housing, we hope you will have the opportunity to learn to appreciate and respect individual differences and cultural diversity while fostering personal growth and developing a greater understanding of your own identity.
There is a two-year residency requirement for all new students attending Johns Hopkins University. This policy requires that first and second-year students reside in university housing or at home with a parent or legal guardian. If you are interested in pursuing a commuter exemption please contact us at housing@jhu.edu for more information.
University housing is provided to registered, full-time undergraduate students within the Krieger School of Arts & Sciences and the Whiting School of Engineering. When a student graduates, withdraws, takes a leave of absence, fails to register full-time for the semester, or is academically dismissed, the individual will be required to vacate university housing immediately. Graduate students are ineligible for university housing.
Committed to providing quality facilities and services to students, the department strives to create a safe, comfortable, developmental and educational living environment. Please do not hesitate to visit or reach out to any of our offices with questions or concerns. We hope to have the opportunity to meet many of you throughout your time with us.
Once again, welcome!