Schedule a Space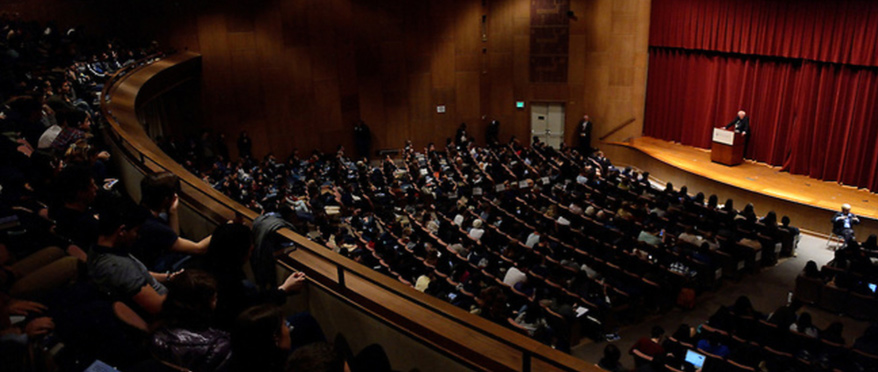 Scheduling and Event Services provides online centralized scheduling for most reservable spaces on Homewood campus including general pool classrooms. A variety of events and conferences are hosted every semester by student organizations, departments, and external organizations.
We hope to provide you with the best service and support for your event needs. To schedule a space, check availability, or for more information, please explore the tabs below:
Student Organizations
Scheduling & Event services is proud to support over 400 diverse Homewood campus student organizations. We offer streamlined scheduling and services so you can focus on the planning of your meetings and events. You must be a registered Homewood student organization in good standing in order to reserve space on campus.
Planning Your Event
We have made some improvements to event scheduling in hopes of creating an easier process for student organization. Starting with the spring semester there is only 1 form that Student Organizations need to fill out to reserve space on the Homewood campus. Scheduling and Events software and Hopkins Groups can now share the information you submit! Please remember all events and room reservations must be submitted 10 business days or more prior to the event start date.
If you are planning a green event on the Homewood Campus, please review guidelines on PDF Document: zero waste event. They can guide you on how to secure a PDF Document: preferred zero waste caterer for your meeting, banquet, VIP reception, etc. Your assigned coordinator can also help you will securing additional recycling/trash receptacles.
Registering your event and scheduling a space
Registering your event and scheduling a space has never been easier! Follow these steps to get started:
Visit Hopkins Groups.
Submit your event request and room reservation via your Hopkins Groups event form via your student group portal.
You will receive a tentative room reservation confirmation once your event space has been scheduled.
An event confirmation will be sent once the event has been reviewed and approved by Student Leadership and Involvement.
Once event is approved by Student Leadership & Involvement and room reservation confirmed by Scheduling & Events Services, a Special Event Coordinator will contact you to get started with your arrangements.
Event Assistance
We are ready to assist so let's get started…
Scheduling audiovisual and technology
Renting tables/chairs for indoor or outdoor events
Securing additional trash/recycling receptacles
Parking
Signage
Name badges
Please Note: some of the services mentioned above may require additional fees depending on services and locations. KitCats our on campus AV services, no longer supports outdoor events.
Please make sure to review our PDF document:PDF Document: reservation policies and procedures for student organizations. All student organization events are to follow the student organization guidelines and uphold the expectations.
JHU Departments
We strive to be an essential resource for your event planning, coordination, and advising as you navigate through the process. All Homewood departments can schedule and use space on campus at no charge. Any JHU affiliate department not located on the Homewood campus may schedule and use space, but there is an internal cost for the space and services. For more information on costs, please submit your request via the online form and you will receive a cost estimate for your request.
Scheduling a Space
Scheduling a space has never been easier! Follow these steps to get started:
Visit eventscheduling.jhu.edu.
Complete the online form.
You will receive a tentative reservation for your request.
A confirmation form will be sent within three business days.
Please take time to review our PDF Document: reservation policies and procedures for JHU departments.
Outside Organizations
Scheduling and Event Services is here to assist you as you plan your meetings or events. Our services are available to you as an economical and reliable way of eliminating the worries and hassles of creating a program while trying to arrange the many logistics necessary to service a successful meeting on campus. You will be able to concentrate on important program content while we take care of the on-campus details for you.
Every event will be provided with an on-site professional special events coordinator to assist you with all your needs. You will receive one contact, one contract, and one invoice to make the process as seamless as possible for you.
Requesting a Space
Follow these steps to request a space:
Visit eventscheduling.jhu.edu.
Complete the online form.
You will receive a tentative reservation for your request.
A proposal will be sent within three business days.
Sign and return the proposal if you are interested in moving forward with securing space and a contract will be developed.
Please take the time to review our PDF Document: reservation policies and procedures for outside organizations.
Catering
During the current phase of the university's road map to reopening, no food or beverages can be provided during events.
Whether you're ordering lunch for a meeting, planning a reception for 200, or stressing out about a five-course dinner for a visiting VIP, we offer the complete range of services to ensure your event is a stellar success. Our chefs are culinary all-stars, and they love making custom menus, as well as classic comforts, that are not just healthy and delicious, they're locally and humanely sourced. Our experienced staff can execute your vision with unparalleled service and taste. Dive into our sustainability standards and diverse menu offerings to discover what makes us uniquely Bon Appétit.
Learn more about catering or visit Catertrax to place an online order for your event.
Did you know?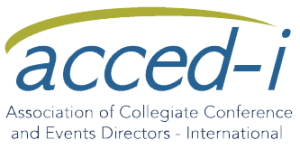 Scheduling and Event Services is "One-Stop Shop" certified through the Association of Collegiate Conference and Event Directors – International.
Transportation
The Homewood campus has ample transportation outlets for guests and visitor coming to and from campus and exploring the downtown inner harbor. Located within a 45-minute ride from Baltimore Washington International Airport makes this the perfect venue for easy access to the university and city attractions.
Helpful Links