Resources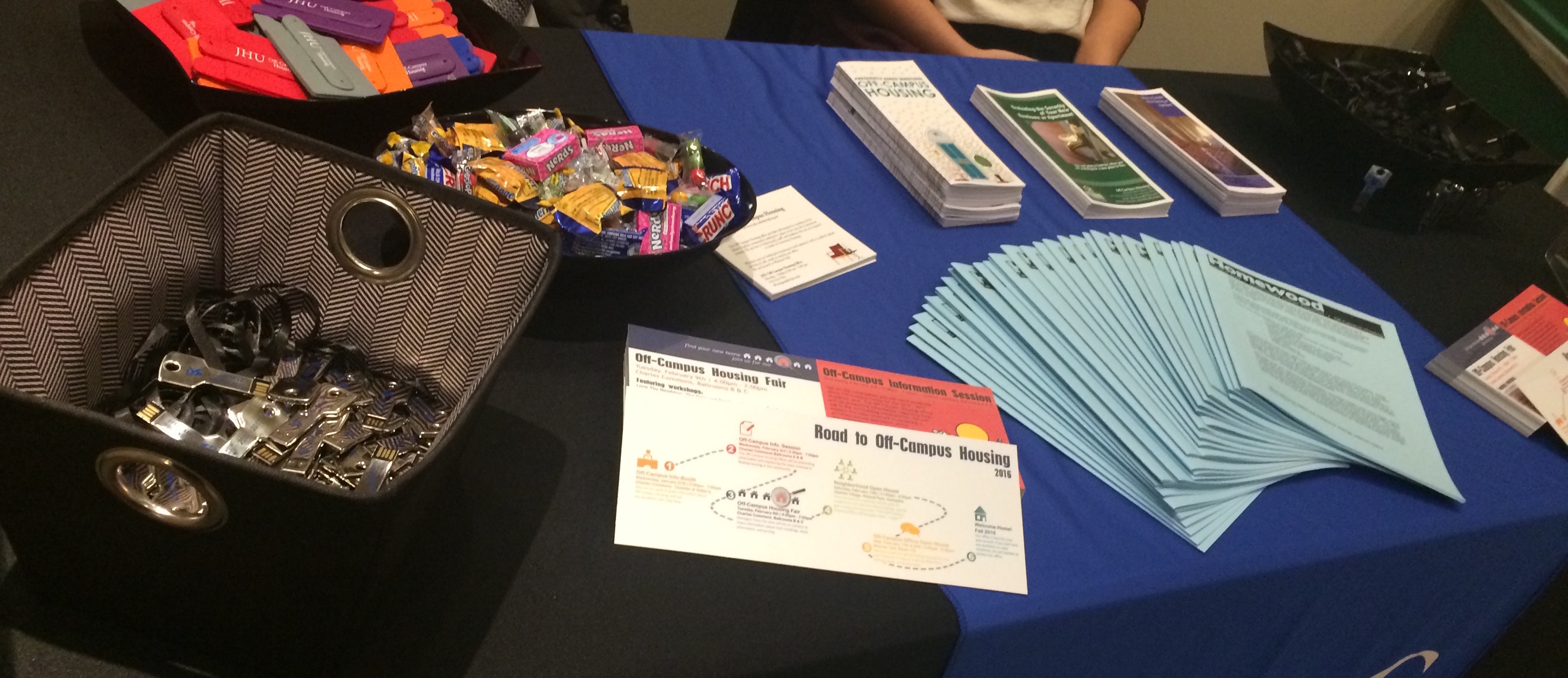 Newsletters
Throughout the year, monthly electronic newsletters are sent with helpful information, upcoming off-campus housing events, and happenings around Baltimore. Targeted to specific class years, our newsletters provide guidance to students who are in the process of finding/securing off-campus housing, living in the community for the first time, or those who are preparing for the post-college transition. Please see our past editions below:
Sophomores
The following newsletters are designed for students who are looking to secure housing off-campus and tips for transitioning into the community.
Juniors
The following newsletters are designed for students living off-campus for the first time.
Seniors
The following newsletters are designed for students who may be transitioning out of the area post-graduation.
Dining
Hopkins Dining has various meal plan options specifically designed for students that are living off-campus who may need to grab a bite while on campus for classes or studying. For more information or to view the different meal plan options, visit the Hopkins Dining website.
Transportation
The transportation office manages a series of shuttles that take students and staff to and from various local apartment communities, as well as the Peabody campus, Johns Hopkins Medical Campus and the Carey Business School. For a list of shuttles and schedules, please visit Transportation Services. This website also includes information on parking and the night ride service.
Community Liaison
The Office of the Dean of Student Life has a Community Liaison that provides assistance to students as they navigate the rules and requirements of city living. As an advocate, Jon Walters also works in the evenings to better assist the students and to be on hand for any questions, concerns, or events. Please visit the Community Liaison website for more information about living in the Homewood Campus area and more.