Summer Housing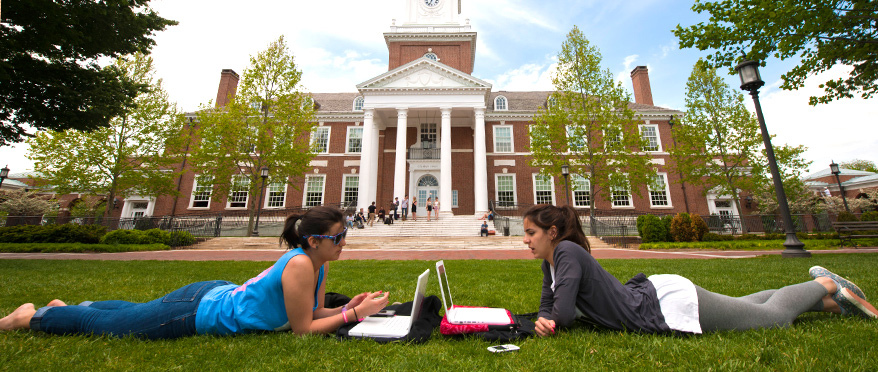 Housing Options for Summer 2021
On-Campus Housing
Due to COVID-19, Johns Hopkins University will not be offering a traditional summer housing program for summer 2021. JHU undergraduate students who feel they need on-campus housing based on the considerations below are encouraged to apply for housing by Monday, April 12th.
The following hardships will be considered:
Students who are registered for summer classes and for whom continuing to live at home itself presents a significant financial burden
Students with documented disability-related needs that require them to live on campus
Students experiencing housing or food insecurity
Students facing a significant financial burden caused, in general
Students who meet one or more of these considerations should complete the Summer Housing Exceptions Application by Monday, April 12th. Based on a student's need the University may be able to offer financial support or housing assistance. Case Managers in the office of Student Outreach & Support, in collaboration with Student Financial Services, will follow up with students to learn more about their circumstances and to make referrals to the appropriate offices and services. If you submit this application, please answer your phone when an unidentified number calls you. Decisions regarding applications will be communicated in a timely manner and all decisions specific to on-campus housing accommodations will be communicated to students by 5:00 pm on Wednesday, April 14th.
If approved for on-campus housing, students will receive additional instruction for completing a housing application via the Housing Portal.
Summer Housing Dates
Friday, May 14, 2021 – Saturday, August 7, 2021
Summer housing will officially end at 12:00 noon EST on Saturday, August 7th.
On-Campus & Online Summer Session Dates
5 Weeks (A): Tuesday, June 1 – Friday, July 2, 2021
5 Weeks (B): Monday, July 6 – Friday, August 6, 2021
6 Weeks (C): Tuesday, June 1 – Monday, July 9, 2021
6 Weeks (D): Monday, July 12 – Friday, August 20, 2021*
8 Weeks (E): Monday, June 7 – Friday, July 30, 2021
10 Weeks (F): Tuesday, June 1 – Friday, August 6, 2021
Click here for more information about the Online Summer Term.
*Summer housing will end on 8/7/2021 regardless of enrollment in Session D.
Off-Campus Housing
Students looking for housing in Baltimore for this summer have a variety of PDF Document: off-campus options, from signing a short-term lease with an off-campus property to arranging a sublet or sublet alternative with a JHU student living off-campus who won't be in Baltimore this summer. In addition to our PDF Document: summer housing and general PDF Document: off-campus housing brochures, students can visit the Off-Campus Housing Database and log in with your JHU credentials.
If you have any questions about the database, please contact the Off-Campus Housing Office at 410-516-7961 or offcampus@jhu.edu.
NOTE: rising sophomores should refrain from signing long-term leases as the residency requirement is set to be reinstated for Fall 2021.