Summer Housing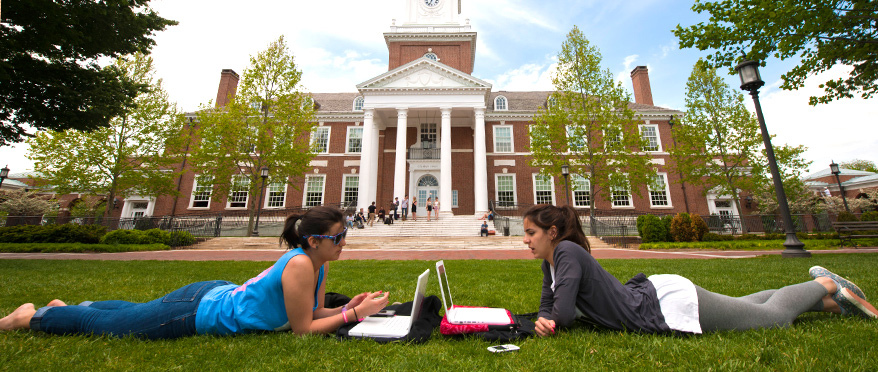 On-Campus Housing
For the Summer of 2023, housing will be in the Bradford apartments on the Homewood campus. Housing will be allocated on a first-come, first-served basis only to students attending in-person classes.
Please note that space is limited, and housing is not guaranteed.
Priority will be given to students registered for both Session I (May 30th – June 30th) and Session II (July 3rd – Aug 4th).
If you have any questions about Summer Housing, contact the Housing Office at (410) 516-7960 or summerhousing@jhu.edu.
Move-in Dates
| | |
| --- | --- |
| Summer Session I | Check in from 10a.m. - 2p.m. on Sunday, May 28, 2023 |
| Summer Session II | Check in from 10a.m. - 2p.m. on Sunday, July 2, 2023 |
Move-out Dates
* no exceptions can be made to the move-out dates
| | |
| --- | --- |
| Summer Session I | Check out is by 10 a.m. on Saturday, July 1, 2023 |
| Summer Session II | Check out is by 10 a.m. on Saturday, August 5, 2023 |
Weekly rates begin at Sunday check-in and continue through Saturday check-out. Rates are not prorated for mid-week arrivals or departures. Students are charged for the entire week. Charges will be applied to the student's SIS account.
| Bradford | Rate Per Person |
| --- | --- |
| 2, 3, and 4 bedrooms | $315 per week |
Eligibility
In order to live in University housing for the summer, students must:
Be a current, full-time JHU undergraduate student in the Krieger School of Arts & Sciences or the Whiting School of Engineering at the Homewood campus.
Be registered for an in-person summer course(s) or receiving internship credits at the Homewood campus for the time in which they are requesting housing. Course enrollment and internships will be verified with the Office of the Registrar.
Please note that, if the student drops their course or internship, they will no longer be eligible for Summer Housing, even if they have already completed their application and signed their Housing contract.
Incoming first year students and visiting students who need housing during the summer should contact Summer at Hopkins at (410) 516-4548.
How to Apply
The Summer Housing application will open on Monday, April 3rd at 12pm (noon) in the Housing Portal and will remain open until all spaces are full, so please plan accordingly.
Summer Housing assignments will be shared with students prior to the start of summer courses.
Once summer housing has filled and the portal has closed, students may contact Housing Operations at (410) 516-7690 or summerhousing@jhu.edu for assistance.
Additional Information
Housing Operations will continue to adhere to the University's policies regarding COVID-19. Students residing in University summer housing are expected to follow all COVID-19 protocol, including any adjustments and updates to the policies.
Failure to comply with University policy may result in removal from summer housing.
Bradford is located in Charles Village, just a block and a half east of campus. Students will be assigned to a single bedroom within a two, three, or four-bedroom apartment. Each apartment comes equipped with a full kitchen (includes fridge and oven), and individually-controlled heating and air conditioning.
View our Buildings & Rates page more information!
We strongly encourage you to not bring a car to campus due to the lack of summer parking.
Should you choose to do so, guests may park at the meters for short-term street parking to unload and check in at Bradford. Meters accept coins and credit cards. Parking is available for summer students and guests in the San Martin Garage located off San Martin drive or in South Garage. Both parking garages are a 10–15-minute walk from Bradford. Credit cards are accepted at both locations.
Off-Campus Housing
Students looking for housing in Baltimore for this summer have a variety of PDF Document: short-term options, from signing a short-term lease with an off-campus property to arranging a sublet or sublet alternative with a JHU student living off-campus who won't be in Baltimore this summer. In addition to our PDF Document: summer housing and general PDF Document: off-campus housing brochures, students can visit the Off-Campus Housing Database and log in with your JHU credentials.
If you have any questions about the database, please contact the Off-Campus Housing Office at 410-516-7961 or offcampus@jhu.edu.
NOTE: rising sophomores should refrain from signing long-term leases as they are required to live in university housing during the academic year.